Leading coaching company Trainsharp (a valued supporter of VeloUK) with many star athletes has its best year yet as its athletes go from strength to strength
Feature – Best season yet for Trainsharp
Advertorial Feature |Â Trainsharp Press Release
As the 2015 season draws to a close with the cyclo-cross keeping the excitement alive through to the new year, it seems a fitting time to reflect on the year gone and look forward to what 2016 holds in store.
Our Best Season Yet…
TrainSharp coached riders have continued to go from strength to strength and each and every rider has achieved a personal or specific goal that they should be proud of. Our stand-out rides of the year are featured below.
Road
On the road, we have had some fantastic results, and is arguably the discipline that has seen the biggest improvements as a result of coaching. Road cyclists have been the last encompass the transition over to the 'new school' way of coaching, training and recovering smartly. But the benefits of a coach have shown through with some fantastic results.
Ian Bibby of NFTO
· Last year we worked with an up and coming junior cyclist by the name of James Shaw, this year he has completed his first year in the Lotto Soudal development team and has re-signed for next year. Keep your eyes out for James, he is getting better and better each year.
· Another Lotto Soudal signing comes in the form of Alex Braybrooke. We started working with Alex as part of our work with the HMT Academy junior team and inspire talent program. Alex has had a great season, with a standout ride, placing second in the Bizkaiko XX Itzulia Spanish stage race. Next year, he will be racing in the red of Lotto Soudal with his countryman and fellow trainSharp athlete James.
· Ian Bibby has had a fantastic season with NFTO, lighting up every race he has been a part of and his most significant victory being in the national criterium championships. Meaning that, for the third successive we have coached the British National Criterium Champion!
· Pia De Quint has had a rocky season in terms of luck and team placings but her talent has shone through, placing 16th in the GP-Waregem and representing her country (Belgium) in a number of races. And most recently, signing for Belgium UCI Team Lares-Waowdeals for next year.
· The recent World Championships in Richmond, USA were a great spectacle and the rides from trainSharp coached, Eddie Dunbar, and Jessie Walker proved their status as some of the best up-and-coming talent in the UK right now. Most notably, Jessie playing her team role in the victory of Lizzie Armitstead securing the rainbow stripes.
Jessie Walker
· Arguably the biggest team performance of the season came from the men in green – Pedal Heaven. Having worked with the team over the winter last year, we knew that the target was to perform in the Tour Series rounds, the team did just that. Finishing 3rd overall in the classification and are currently rated the best non-UCI team in the UK, and with even bigger ambitions for next season.
Time Trial
Time Trailing, unlike the road discipline, is an early adopter of the coaching philosophy. With the benefits being clearly measurable as times have got quicker, power gone up and factors such as aerodynamics, power to weight, kit selection etc playing a large role in outcome of the race.
We have helped a large number of time trialists over the years and this year has been a very successful one for trainSharp coached James Boyman, making his first full season back from illness he has taken a large number of wins, smashing his PB's, seconds at a time as the powers have improved – if ever there is a testament to the benefits of coaching, James is a perfect example of this.
Junior rider Sam Henning has torn the Junior (and senior) time trial and road racing scene to shreds this year, mixing it with some of the more established names in the sport – his biggest result of the season came in the form of recording the fastest time in the GHS since it first started in 1970: His time of 20:21 for the 10 mile course broke a certain Alex Dowsett's record of 20:41 which stood since 2005.

Other success stories
TrainSharp coached, James Maltin signed up to ride the complete route of the Tour de France for CureLeukaemia alongside Lance Armstrong, Geoff Thomas and a small group of amateur cyclists, one day ahead of the pros.
James came to us in a state of small panic at the daunting realisation that he had to complete the gruelling challenge. With some structured training and targeted efforts around his goals, James managed to improve his threshold power by 60 W and completed the challenge with the group and a memory of a lifetime.
Photo:Â Elizabeth Kreutz
On the track, we have had a number of success. Most recently Ian Humphreys retaining his Masters title in the 2km pursuit (read more here) and Alastair Rutherford winning the national hard track series (summer track series).
Across three disciplines, a standout performance came from TrainSharp coached Morag McDowell performing to a very high standard all year round – culminating in a very respectable 37th place finish at the World Triathlon Championships in Chicago.
This result, combined with continual PB's and consistent top 10's in almost every race Morag has competed in has resulted in her best season to date and targeting that elusive top step of the podium for next year!
YOUR best season yet
One thing each of the above riders have mentioned as being fundamental to their respective successes is the importance of having a buddy; we, as cyclists often like to train alone, late at night in the garage or spare room, or getting out onto the road before the traffic builds up trying to avoid the black ice.
But we never like to feel alone when doing so. At TrainSharp, we are here to offer advice when you want it, or just some encouragement when you are not feeling the motivation. In short, we are that buddy to help you along the way to achieving your goals.
Whether you are attempting to make it as a young professional (more on that later) or looking to smash a PB in your local 10 mile course, we are able to offer the advice on everything you need to include, from the ground up. That includes the training sessions that will form the foundation of your season, to the pre-race day spin, to the warm up on the day of the event and everything else in-between.
One of the most frequent questions we get is from aspiring young riders asking us to place them in a team and make them a pro. Sadly, it is not as simple as clicking your fingers, adding 100+ Watts and being a world class bike handler. But there are a few tips we would recommend to any rider wanting to progress further in the sport.
– Make yourself marketable: when you have all of the attributes of a world class cyclist; the physiological capacity of Froome, the handling of Nibali or the strength of Stannard, what happens when you get put into a melting pot of hundreds of other, young, talented riders? You need something that makes you stand out. You need an extra string to your bow (or an extra spoke to your wheel…). What that is, is down to you to decide, but it needs to be desirable to the team manager looking to sign you – whether that is your ability to sell their product through your social media presence, your skills at communicating, or voluntary work within the sport or community.
– Prove your worth: how can you prove to your future team manager that they can depend on you? Whether that is in a race or in training…have evidence of this, training logs showing that you are able to string together a successful season of racing AND training – that things don't fall to pot for you if you have a bad result. Get your coach or current team to write a reference for you. How about in a race scenario, how can you prove that you have the interests of the team ahead of your own?
– Compromise: Cycling is a constant compromise, whether that is forfeiting your social time in favour of training or racing, the tasty treats in favour of a lighter body, or the cash in the bank in favour of those sunglasses that you want! Making it as a pro isn't about everything falling into your lap – if anything you will need to make more sacrifices. Wearing kit that you wouldn't have previously chosen, selling your sponsors that you may not have previously heard of. These are all factors that teams want from you. There is no place for egos in a cycling team and you must remember that no matter how good you are on the bike, the interest of the team must come before you. Simple as that.
Are you doing all you can to make next season count…?
Throughout the month of November, we are offering our trainSharp coaching packages with no sign up fee (normally £120.00). That means, we can get you set up without delay on one of our coaching packages. Please email info@trainsharpcyclecoaching.co.uk for more information.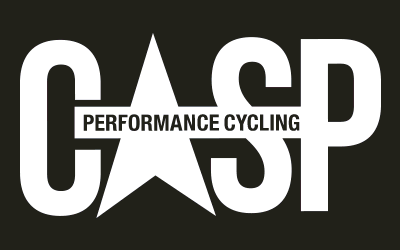 Send your results as well as club, team & event news here
---
Other Results on VeloUK (including reports containing results)

---
Other News on VeloUK