240 riders on the startsheet for the RTTC Hill Climb Championships on Jackson Bridge in Yorkshire
Start sheet – RTTC Hill Climb Championships
240 riders are on the startsheet for the RTTC Hill Climb Championships on Jackson Bridge in Yorkshire on October 25. Headquarters for the event is the Oil Can Café at the Carding Shed, Dobroyd Mills, Hepworth, Holmfirth, HD9 1AF with the HQ open from 9am. Changing facilities, signing-on, body numbers and result boards will be located here. Food, drinks, meals (&bar) are available.
Toilets for competitors (Porta-loos) will be located in the corner of the car-park – no access to toilets inside café until time of presentation, unless having Lunch. Presentation of Awards by Guest of Honour, Brian Robinson.
The course will be closed from below the start to beyond the finish and on Butterley Lane from 09.30 until 15.30. During this period, no vehicles, other than local residents, and emergency services, will be allowed access.
Startlist
1 Ross Litherland Holmfirth CC 10:31:00 40 A
2 Arne Beswick Buxton CC 10:32:00 24 S
3 Ali Bailey Blaydon CC 10:33:00 22 S
4 Adrian Lawson Ride 24/7 10:34:00 44 A
5 Dan Robinson Manchester Wheelers Club 10:35:00 30 S
6 Andy Cunningham Albarosa CC 10:36:00 26 S
7 Lee Ager Derwentside CC 10:37:00 28 S
8 Thomas Hooper Blaydon CC 10:38:00 25 S
9 Richard Birkin Nottingham Clarion 10:39:00 47 B
10 George Jones Chippenham & District Wheelers 10:40:00 28 S
11 Eoin Gormley Derwentside CC 10:41:00 26 S
12 Daniel Featherstone Andy Moore Autocentres Racing 10:42:00 27 S
13 David Johnson Glossop Kinder Velo 10:43:00 42 A
14 Steve Tait Mapperley CC 10:44:00 36 S
15 Thomas Mead-Herbert Watford Velo Sport 10:45:00 27 S
16 Christopher Bevan University of Sheffield CC 10:46:00 23 S
17 Tom Bolton Oxford University CC 10:47:00 22 S
18 Andrew Nulty Holmfirth CC 10:48:00 27 S
19 Thomas Robb Bedfordshire Road CC 10:49:00 46 B
20 Andrew Hall GS Metro 10:50:00 33 S
21 Tim Spencer Extreme Culture Cycles 10:51:00 24 S
22 Will Boyes Team Cystic Fibrosis 10:52:00 41 S
23 Daniel Stevens Liverpool Century RC 10:53:00 25 S
24 Jon Heath Climb on Bikes RT 10:54:00 28 S
25 Dave Griffiths Paramount CRT 10:55:00 39 S
26 Jason Fossey Huddersfield Star Wheelers 10:56:00 41 A
27 Mark Heuston Liverpool Century RC 10:57:00 27 S
28 Richard Taylor Harry Middleton Cycling Club 10:58:00 29 S
29 Matthew Atkinson University of Durham CC 10:59:00 21 S
30 Niall Paterson Velo Club Cumbria 11:00:00 39 S
31 Paul East Reading CC 11:01:00 51 C
32 Owen Mitton Huddersfield Road Club 11:02:00 45 B
33 Kirk Vickers Mid Shropshire Wheelers 11:03:00 21 S
34 Stuart Baker Buxton CC 11:04:00 25 S
35 Timothy Webster Holmfirth CC 11:05:00 41 A
36 Tom Cudmore Amersham Road Cycling Club 11:06:00 39 S
37 Duncan Edwards University of Birmingham CC 11:07:00 23 S
38 Josh Coyne Okehampton CC 11:08:00 20 S
39 Oliver Hayward University of Birmingham CC 11:09:00 19 S
40 David Watson Coventry RC 11:10:00 46 B
41 Tom Willemsen University of Warwick Tri & Road CC 11:11:00 20 S
42 Mike Morris NFTO Race 11:12:00 25 S
43 Thomas Hanlon Harry Middleton Cycling Club 11:13:00 25 S
44 Gareth Thyer Brighton Mitre CC 11:14:00 33 S
45 Sam Mansfield Champion System /VCUK 11:15:00 20 S
46 Joe Le Sage Rutland CC 11:16:00 42 A
47 Mark Sanders Mid Devon CC 11:17:00 56 D
48 Thomas Traviss-Pollard Team Polypipe 11:18:00 21 S
49 Mike Guildford Paramount CRT 11:19:00 45 B
50 Jon Hughes Velo Club Godalming & Haslemere 11:20:00 43 A
51 James Allen Langsett Cycles RT 11:21:00 37 S
52 Matthew Brown University of Sheffield CC 11:22:00 21 S
53 Paul Armstrong Sheffrec CC 11:23:00 30 S
54 Joseph Dobson Manchester Bicycle Club 11:24:00 24 S
55 Daniel Gee Ashfield RC 11:25:00 40 A
56 John Johnston Matlock CC 11:26:00 25 S
57 Chris Wilcox Lyme Racing Club 11:27:00 52 C
58 Jody Paxman Huddersfield Star Wheelers 11:28:00 34 S
59 Elliot Dason-Barber Oxonian CC 11:29:00 45 B
60 William Bourne Clay Cross RT 11:30:00 22 S
61 Paul Robinson Lyme Racing Club 11:31:00 52 C
62 Matt Gott West Pennine RC 11:32:00 31 S
63 Thomas Weir Swansea University CC 11:33:00 21 S
64 Peter Cocker Pedal Pushers 11:34:00 20 S
65 Laurie Lambeth Beacon Wheelers 11:35:00 32 S
66 Martin Mikkelson-Barron Velo Club Cumbria 11:36:00 29 S
67 Russ Thompson Performance Cycles CC 11:37:00 45 B
68 Richard Gildea Didcot Phoenix 11:38:00 30 S
69 Ted Cross Yorkshire Road Club 11:39:00 19 S
70 Andrew Warby RST Sport/Aero-Coach 11:40:00 23 S
71 Dan Leather Achieve Northside Skinnergate Elite CT 11:41:00 23 S
72 Andy Nichols Langsett Cycles RT 11:42:00 25 S
73 Keith Minor Lyme Racing Club 11:43:00 43 A
74 Ben Norbury Congleton CC 11:44:00 31 S
75 Simon Warren Norwood Paragon 11:45:00 42 A
76 David Gleave East Kilbride Road Club ? SCU 11:46:00 31 S
77 Andrew Gray Champion System/VCUK 11:47:00 52 C
78 Colin Atkinson EMC 11:48:00 49 B
79 Nick Despres Guernsey Velo Club 11:49:00 52 C
80 Dean Robson Somerset RC/The Bicycle Chain 11:50:00 28 S
81 Hamish McDoughall Leicester Forest CC 11:51:00 22 S
82 Shaun Dolby Birdwell Wheelers 11:52:00 34 S
83 Courtney Blockley-Compton Leicester Forest CC 11:53:00 25 S
84 Xavier Disley RST Sport/Aero-Coach 11:54:00 30 S
85 Richard Lilleker Cleveland Wheelers CC 11:55:00 27 S
86 Andrew Askwith Bridlington CC 11:56:00 51 C
87 Paul Brierley Huddersfield Road Club 11:57:00 49 B
88 Sebastian Batchelor Fluid Fin Race Team 11:58:00 25 S
89 Cameron Turner Darlington CC 11:59:00 46 B
90 Barnaby Walkingshaw Beacon Wheelers 12:00:00 12 J
91 Joe Burns Sport City 12:01:00 14 J
92 Theo Tadros In-Gear Quickkvit Trainsharp RT 12:02:00 13 J
93 Robert Waite Sport City 12:03:00 14 J
94 Jamie Dene Welwyn Wheelers 12:04:00 14 J
95 Adam Jarps Hetton Hawks CC 12:05:00 15 J
96 Thomas Cornwell Sport City 12:06:00 14 J
97 Dan Charlton Hetton Hawks CC 12:07:00 15 J
98 Halley Woods Inspire VCUK Youth Racing Team 12:08:00 15 J
99 Ethan Oliver-Newman Bridlington CC 12:09:00 15 J
100 Lewis Hartley Inspire VCUK Youth Racing Team 12:10:00 15 J
101 Jack Smith Sport City 12:11:00 15 J
102 Thomas Perry Evesham & District Wheelers 12:12:00 15 J
103 Ben Huddart Lancashire Road Club 12:13:00 16 J
104 Alex Trippier East Lancashire Road Club 12:14:00 16 J
105 Huw Owen Energy Cycles Club 12:15:00 16 J
106 Devon Round Mid Shropshire Wheelers 12:16:00 16 J
107 Nick Martin East Grinstead CC 12:17:00 16 J
108 Gerard Henry Cult Racing 12:18:00 16 J
109 Thomas Dason-Barber Team Milton Keynes 12:19:00 16 J
110 Jake Wright Sport City 12:20:00 16 J
111 Alfie Jollands Mercia Lloyds Cycles CC 12:21:00 16 J
112 Ollie Williams Alton CC/Owens Cycles 12:22:00 16 J
113 Fergus Robinson Allen Valley Velo 12:23:00 17 J
114 Adam Hartley PH-MAS Cycling 12:24:00 17 J
115 Jack Freeman Alton CC/Owens Cycles 12:25:00 17 J
116 Daniel Minor Lyme Racing Club 12:26:00 17 J
117 Joe Varga City RC (Hull) 12:27:00 17 J
118 Henry Johnson Speedflex Racing Team 12:28:00 17 J
119 Max Williamson HMT Academy with JLT Condor 12:29:00 17 J
120 Jordan Channon Tavistock Wheelers CC 12:30:00 17 J
121 Murray Davies In-Gear Quickkvit Trainsharp RT 12:31:00 17 J
122 Louis Killworth Welland Valley CC 12:32:00 17 J
123 Sam Smith Rutland CC 12:33:00 17 J
124 Robert Gray HMT Academy with JLT Condor 12:34:00 17 J
125 Theo Jefferies Westmead Team 88 12:35:00 17 J
126 Tom Garnett Ilkley CC 12:36:00 17 J
127 Jamie Holmes Crewe Clarion Wheelers 12:37:00 17 J
128 Ceri Middleton Climb on Bikes RT 12:38:00 18 J
129 Adam Wild Tyneside Vagabonds CC 12:39:00 18 J
130 Joshua Curtis Berkhampstead CC 12:40:00 18 J
131 Matthew Cosgrove Sport City 12:41:00 18 J
132 Kieran Wynne-Cattanach Team Elite/Paul Bethall Electrical 12:42:00 18 J
133 Max Spedding PH-MAS Cycling 12:43:00 18 J
134 Nathan Allatt Royal Navy & Royal Marines CA 12:44:00 15 J
135 Peter Merritt TBW Bottecchia Wigmore RT 12:45:00 18 J
136 Ryan Kenworthy LeisureLakesBikes.com 12:46:00 18 J
137 William Lewis Glossop Kinder Velo 12:47:00 18 J
Women
138 Wiebke Rietz 1st Chard Wheelers 12:48:00 49 WB
139 Victoria Grimmer Paramount CRT 12:49:00 33 W
140 Henrietta Colborne Team Jadan 12:50:00 17 WJ
141 Hannah Bayes Scarborough Paragon CC 12:51:00 15 WJ
142 Tamara Davenne Zappi?s Racing Team 12:52:00 25 W
143 Crystal Spearman Nopinz.com 12:53:00 27 W
144 Suzie Richards Albarosa CC 12:54:00 29 W
145 Eve Lyon Nutcracker Racing 12:55:00 16 WJ
146 Julia Van Campen Sheffrec CC 12:56:00 24 W
147 Sandra Mackay Veloschils Interbike RT 12:57:00 46 WB
148 Nikola Matthews Pearl Izumi Sports Tours International 12:58:00 34 W
149 Ruth Gamwell Macclesfield Wheelers 12:59:00 41 WA
150 Julianna Rourke Edinburgh Road Club – SCU 13:00:00 37 W
151 Nixie Turner Worcester St Johns CC 13:01:00 17 WJ
152 Jessica Rhodes-Jones Beacon Roads CC 13:02:00 25 W
153 Nicola Holloway Sheffrec CC 13:03:00 31 W
154 Tamina Oliver Jos Feron Lady Force – UCI 13:04:00 38 W
155 Melissa Brand Solihull CC 13:05:00 36 W
156 Helen Roby HD Revolutions 13:06:00 22 W
157 Louise Scupham Scarborough Paragon CC 13:07:00 17 WJ
158 Alice Lethbridge gbcycles.co.uk 13:08:00 30 W
159 Josephine Gilbert Velosure Starley Primal Pro Cycling 13:09:00 21 W
160 Elizabeth Stedman Fusion RT Gear Club 13:10:00 24 W
161 Jayne Dickens Vision Racing-Delamare Dairy/GRM 13:11:00 46 WB
162 Helen Eborall Born to Bike ? Bridgtown Cycles 13:12:00 39 W
163 Jasmine Gray Champion System/VCUK 13:13:00 15 WJ
164 Nicola Soden Stocksbridge CC 13:14:00 28 W
165 Isla Aimee Rush Wyndymilla 13:15:00 16 WJ
166 Mary Wilkinson Yorkshire Road Club 13:16:00 34 W
167 Iona Sewell Carnac Planet X 13:17:00 28 W
168 Becky Lewis Fibrax-Wrexham RC 13:18:00 35 W
169 Heidi Viles Somerset RC/The Bicycle Chain 13:19:00 37 W
170 Natasha Cutmore RST Sport/Aero-Coach 13:20:00 24 W
171 Heather Despres Guernsey Velo Club 13:21:00 17 WJ
172 Jessica Roberts Team Elite/Paul Bethall Electrical 13:22:00 36 W
173 Emilie Verroken Langsett Cycles RT 13:23:00 37 W
174 Hayley Simmonds Team Velosport 13:24:00 27 W
175 Fiona Blackett Bishop Auckland CC 13:25:00 31 W
176 Lynn Hamel TeamLusso72Design.com 13:26:00 30 W
177 Gabriella Leveridge Velosure Starley Primal Pro Cycling 13:27:00 26 W
178 Lou Bates Carnac Planet X 13:28:00 34 W
179 Claire Munton Malteni Race Team 13:29:00 38 W
180 Maryka Sennema Paceline RT 13:30:00 41 WA
181 Jude Taylor University of Warwick Tri & Road CC 13:31:00 20 S
182 Ian Taylor Ciclocostablanca.com 13:32:00 40 A
183 Andrew Pearson HD Revolutions 13:33:00 41 A
184 Kieran Savage Yorkshire Road Club 13:34:00 18 J
185 Bob Hewitt YH-Training Scarborough RC 13:35:00 28 S
186 Eugene Cross Clifton CC 13:36:00 17 J
187 Thomas Brook Lancaster CC 13:37:00 26 S
188 Timothy Home NRG/Godleys RT 13:38:00 18 J
189 Archie Cross University of Sheffield CC 13:39:00 20 S
190 Glyndwr Griffiths Arctic Tacx RT 13:40:00 37 S
191 Louis Szymanski ABC Centreville 13:41:00 23 S
192 Craig Steele Lakes Road Club 13:42:00 37 S
193 Mark Nulty Glossop Kinder Velo 13:43:00 30 S
194 David Powell Horwich CC 13:44:00 36 S
195 Ben Lane GS Metro 13:45:00 44 A
196 Walter Hamilton Velo Club Edinburgh SCU 13:46:00 37 S
197 Ben Stowe Hemel Hempstead CC 13:47:00 25 S
198 Mark Tickle Leigh Premier RC 13:48:00 37 S
199 Angus Fisk Oxford University CC 13:49:00 24 S
200 Tim Wilcock Tyneside Vagabonds CC 13:50:00 19 S
201 Nick Spencer Blumilk.com 13:51:00 36 S
202 Joe Norledge Procycling Magazine RT 13:52:00 29 S
203 Sam Clark Buxton CC 13:53:00 35 S
204 David Huck Lakes Road Club 13:54:00 27 S
205 Tom Brazier Team Elite/Paul Bethall Electrical 13:55:00 31 S
206 Chris Dyke Manchester Bicycle Club 13:56:00 32 S
207 Ben Nichol High Wycombe CC 13:57:00 26 S
208 Benjamin Butler Clwb Rasio Mona 13:58:00 25 S
209 Tom Swingler Halesowen C & AC 13:59:00 21 S
210 Ben Davis Wheelbase Altura MGD 14:00:00 24 S
211 Tony Kiss Performance Cycles CC 14:01:00 33 S
212 Tom Bell Fluid Fin Race Team 14:02:00 25 S
213 Matthew Burton Velo Club Rutland 14:03:00 24 S
214 Jim Henderson Southport CC 14:04:00 42 A
215 Jack O?Neil Mike Vaughan Cycles 14:05:00 20 S
216 Pete Tadros In-Gear Quickvit Trainsharp 14:06:00 45 B
217 Gavin Dempster Glasgow Green Cycle Club ? SCU 14:07:00 27 S
218 Harry Luxton Rutrainingtoday CC 14:08:00 18 J
219 David Clarke Giordana-Mitsibushi RT 14:09:00 36 S
220 John Findley High On Bikes 14:10:00 24 S
221 Chris Myhill Peak Road Club 14:11:00 49 B
222 Josh Teasdale Prorace UCI Foreign 14:12:00 22 S
223 Benjamin Harmer Bridlington CC 14:13:00 30 S
224 Edmund Bradbury NFTO Pro Cycling 14:14:00 23 S
225 Chris Smith Condor Road Club 14:15:00 29 S
226 James Lowden Neon Velo 14:16:00 29 S
227 Gareth Bowyer Team Elite/Paul Bethall Electrical 14:17:00 46 B
228 Lee Baldwin Champion System/VCUK 14:18:00 34 S
229 Patrick Clark University of Sheffield CC 14:19:00 19 S
230 Joseph Clark Team Bike Box Alan/Envelopemaster 14:20:00 23 S
231 Matthew Cartlidge Kuota-GSG-Spinergy 14:21:00 26 S
232 Richard Bussell RST Sport/Aero-Coach 14:22:00 26 S
233 Michael Jones GS Metro 14:23:00 36 S
234 Tejvan Pettinger Sri Chinmoy Cycling Team 14:24:00 38 S
235 James Hayward Woolwich CC 14:25:00 35 S
236 Adam Kenway SportGrub Kuota Cycling Team 14:26:00 28 S
237 Gerallt Roberts Energy Cycles Club 14:27:00 24 S
238 Matt Clinton Mike Vaughan Cycles 14:28:00 30 S
239 Jacob Ragan The Nab Racing Team 14:29:00 20 S
240 Dan Evans Team Elite/Paul Bethall Electrical 14:30:00 34 S
Reserves
1001 James Hill Team Bike Box Alan/Envelopemaster 19 S Res
1002 Luke Allen Sheffrec CC 31 S Res
1003 Alan Gibworth Manchester Wheelers Club 33 S Res
1004 William Adams Rapha Cycling Club 40 A Res
1005 Mark Cuckson Sheffrec CC 32 S Res
1006 Ewan Caird Paramount CRT 29 S Res
1007 David Trotter Lancaster CC 36 S Res
1008 Steffan Jones Energy Cycles Club 48 B Res
1009 Caron Rees Jones Clwb Beicio Dwyfor 27 S Res
1010 Jonathan Poole Ashley Touring CC 52 C Res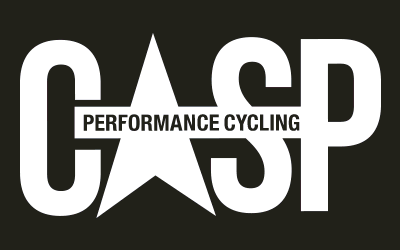 xxxxxxxxxxxxxxxxxxxx
Send your results as well as club, team & event news here
---
Other Results on VeloUK (including reports containing results)

---
Other News on VeloUK