Matt Clinton fastest in the Beeley Moor Hill Climb by a single second from Christopher Bevan
Result – Beeley Moor Hill Climb
Beeley Moor Hill Climb 18th October 2015
Thanks Chris 
For the second successive year, the Harry Cook Memorial hill climb promoted by Chesterfield Coureurs, was won by Matt Clinton (Mike Vaughan Cycles). However the nature of his win could not have been more different from 2014 when, in ideal conditions, Clinton not only won with the largest ever winning margin of 57 seconds but he also scorched to a new record time.
Twelve months later Clinton's winning time of 8-53.4 was just 1 second too good for rising star Chris Bevan (University of Sheffield CC); which left the younger rider wondering whether he could have sprinted slightly harder for the line.
With a nagging cross/headwind providing a challenge all of the way up the 2.3 mile climb, fast times were at a premium this year, and most riders found themselves 45 seconds or so slower than the previous years, wind assisted, event.
Clinton and Bevan were in a class of their own with the final spot on the podium being claimed by Bevan's team mate Patrick Clarke with a fine 9-34.4. A lack of a third University of Sheffield rider, however, meant that the team prize was claimed by Rutland CC.
The well packed trio of Nicholas Latimer, Joe Le Sage and Richard Stevenson gave Rutland their first team win at Beeley; denying previous winners Sheffrec by a total of just 10 seconds, and therefore claiming 'Beeley bragging rights' for the next 12 months.
An excellent entry of 14 women saw last year's winner, and record holder, Lou Bates (Carnac Planet X) setting out to defend her crown. Bates followed up her record time from last year of 10-24.2 with a solid ride of 11 minutes dead. But, unlike Clinton, Bates was not able to hold off a rapid cycling student from Sheffield.
Elizabeth Stedman (Fusion RT Gear Club) claimed the top prize with an excellent 10-40.4; a time which put her 18th in a field of 65 rider, and points to a possible victory in next weekend's national championship. Like Bevan, however, Stedman will be contesting the student championship the day before the national, therefore possibly blunting her performance for the following day.
Stedman's win very much set the theme of the day as all of the other categories were won by new names. Best of the juniors was Cameron Cass (Sheffrec CC) with a time of 10-37.1. At 16 years old, Cass has a couple more years of junior wins ahead of him, plus many more opportunities to beat his dad who finished in 13 minutes. The juvenile award was claimed by 15 year old Bruno Schooling (Rutland CC) with an excellent sub 11 minute time of 10-58.2.
At the other end of the age spectrum, Tim Webster (Holmfirth CC) claimed the vets award with 10-15.0, with the versatile Trevor Mayne taking the over 50s award with 11-03.6.
With the main business of racing out of the way it was time to gather around the tea tent for the prize presentation. Once again the event boosted a generous prize list compiled by co-organiser Guy Cook, and featuring generous donations from local businesses Polaris, JE James Cycles, Columbian Caravans and Igloo Cycles.
The £100 on offer for breaking the course record, donated by Martin Smith Opticians of Lincoln, went unclaimed on this occasion – something of a relief for Martin as he has had to reach into his wallet twice in the preceding 5 years.
The winner's trophy was presented by Harry Cook's son, and as the trophy is retained at the club, Clinton was awarded a fine winners medal as a memento of his second victory.
Despite the date clash on the calendar with the Matlock events a short distance away, the 2015 promotion was a big success thanks to the many riders that turned up and Chesterfield Coureurs hopes to see them all – plus a few more – on Sunday October 16th 2016 for the 22nd running of the event.
Finally the success of the event was assured due to the help and assistance freely given by the many helpers, plus event time keepers Phil Williams and John Clarke; something for which the promoters are extremely thankful
RESULT
1 Matt Clinton Mike Vaughan Cycles 08:53.4
2 Christopher Bevan University of Sheffield CC 08:54.4
3 Patrick Clark University of Sheffield CC 09:34.4
4 Sam Clark Buxton CC 09:44.8
5 Callum Stewart Sheffrec CC 09:50.2
6 James Allen Langsett Cycles RT 09:56.2
7 Will Beresford London Phoenix CC 10:06.5
8 Nicholas Latimer Rutland CC 10:08.9
9 Timothy Webster Holmfirth C C 10:15.0
10 Joe Le Sage Rutland CC 10:17.6
11 Ben Norbury Congleton CC 10:19.5
12 Charles Billington Dumfries CC 10:20.6
13 Michael Cooke Nottingham Clarion CC 10:26.3
14 Steve Tait Mapperley CC 10:26.9
15 Richard Stevenson Rutland CC 10:33.3
16 Cameron Cass Sheffrec CC 10:37.1
17 Oliver Humphreys Shutt Velo Rapide 10:37.4
18 Elizabeth Stedman Fusion RT Gear Club 10:40.4
19 Adam Machan Sheffrec CC 10:42.5
20 Paul Armstrong Sheffrec CC 10:46.4
21 Neil Bentley Sheffrec CC 10:47.6
22 Bruno Schooling Rutland CC 10:58.2
23 Lou Bates Carnac Planet X 11:00.0
24 Trevor Mayne Birdwell Whs 11:03.6
25 Simon Holmes Rutland CC 11:05.4
26 Sam Smith Rutland CC 11:05.6
27 Rupert Pearson Rutland CC 11:10.2
28 Dominic Watts VeloViewer 11:11.1
29 Jez Reynard Common Lane Occasionals 11:14.0
30 Sidney Wilson Derby Mercury RC 11:17.8
31 Richard Wilkinson Rutland CC 11:21.8
32 Ted Tunnicliffe Sheffrec CC 11:22.9
33 Stuart Baker Buxton CC 11:23.9
34 Darren Huckerby Sheffield Phoenix CC 11:26.7
35 James Russell Macclesfield Wheelers 11:32.6
36 Emilie Verroken Langsett Cycles RT 11:38.1
37 Julia Van Campen Sheffrec CC 11:41.1
38 Andy Hibberd Rapha Cycling Club 11:43.3
39 Diane Lee Mule Bar Girls/Sigma Sport 11:50.5
40 Richard Bramhall Fusion CC (Dronfield) 11:54.7
41 Will Beech Nottingham Clarion CC 12:00.4
42 Justin Lewis Sheffield Phoenix CC 12:01.2
43 Helen Eborall Born to Bike – Bridgtown Cycles 12:06.0
44 Matthew Hazelhurst Bolsover & District CC 12:33.1
45 Mark Hayward Bolsover & District CC 12:52.7
46 Iona Sewell Carnac Planet X 12:53.0
47 David Cass Sheffrec CC 13:00.4
48 Daniel Farrand Bolsover & District CC 13:19.4
49 Phil Lindley Mansfield Road Club 13:26.0
50 Paul Heggie Birdwell Whs 13:58.0
51 Michael Wilkinson North Notts Olympic CC 14:12.1
52 Josie Smith Sheffield Phoenix CC 14:27.2
53 Sam Walsham Maxx RT 14:57.8
54 Sonia Insley Bolsover & District CC 15:03.4
55 Nicola Greenwood Holmfirth C C 15:32.2
56 Patrick Murphy Bolsover & District CC (Inc. 5 minute late start) 15:32.9
57 Rosemary Williams Chesterfield Spire Cycling Club 16:17.0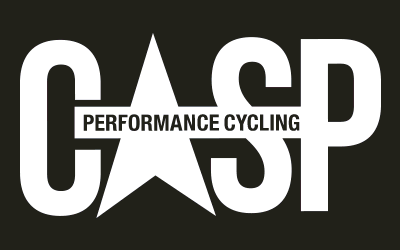 xxxxxxxxxxxxxxxxxxxx
Send your results as well as club, team & event news here
---
Other Results on VeloUK (including reports containing results)

---
Other News on VeloUK