Matt Holmes, Shaun Aldous & Sophia Chastell winners at round 7 of the Eastern Cyclo-Cross League
Results – Eastern Cyclo-Cross League
CC Ashwell Cyclo-Cross at Preston near Hitchin (Eastern League Round 7) Sat 17th October 2015
By Fergus Muir
The grounds of the Princess Helena College in the Hertfordshire village of Preston proved a splendid venue for round seven of the Eastern Cyclo-Cross League.
For the competitors the biggest challenge was unobtrusively tucked behind the servant's quarters of the former big country house. The run-up was obvious enough – only the very fittest could ride it. But once over the crest nearly everyone remounted with many grinding to an undignified halt on the grass climb that followed…… it became a lot steeper than it looked. By the end of each race more and more riders were running the whole stretch.
For spectators the grand manor house provided a spectacular backdrop to the approach to the pits, while for those who penetrated further there was a leg though the gardens overlooked by the Lutyens west front.
It was a great day for CC Ashwell, for as well as organizing a fine event they took maximum team points, displacing the usual top team Welwyn Wheelers. There was also a first League win for CCA member Noah Field who put in an assured ride in the 46 rider Youth race to win by 37 seconds from clubmate Adam Lightfoot, himself best Under 14 rider. Top Youth girl was another local rider Imogen Chastell (Welwyn Whs).
In the Women's race Imogen's sister Sophia Chastell (M & D Cycles) took the race outright, beating CCA's Jackie Field (first vet woman) and Jo Newstead (XRT/Elmy Cycles). The latter had a long duel with Chelmer CC's Sherilyn Powell only getting ahead at the point where the course plunged into the woods "There was just room – if you were brave…or foolish" said the Ipswich rider afterwards.
Matt Holmes (Arctic/Tacx) who took his sixth successive ECCL win in the senior event described the course as a technical one, and underlined this judgment by falling off on the last lap. He nevertheless had more than a minute in hand at the line over early leader and Junior winner Dougal Toms (Iceni Velo) with former moto-cross rider Grant Martin (XRT/Elmy Cycles) in third. Jonathan Dennis gradually overhauled his new Hackney GT clubmate James Madgwick to take fourth, with Junior Michael Parry sixth and, on a flying visit from Germany, Holmes' teammate Darren Barclay seventh..
Shaun Aldous (Renvale RT) took the 40-49s though Robert Purcell (Neon Velo) put in a very fast last lap to finish just eight seconds down. With plenty of climbing on this course there was no shifting Richard Muchmore (Revel Outdoors) and Dave Copland (Ipswich BC) from their accustomed places at the top of the 50+ list, while in the Under 12s Caelen Miller and Jodie Taylor were the winners and in the Under 10s it was CC Ashwell members Sam Quiggin and Ella Friedlander.
RESULTS
1 Matt Holmes Senior Arctic Tacx RT 9 laps in 57:16
2 Dougal Toms Junior Iceni Velo +1:21
3 Grant Martin Senior XRT – Elmy Cycles +1:39
4 Jonathan Dennis Senior Hackney GT +1:56
5 James Madgwick Senior Hackney GT +2:07
6 Michael Parry Junior Welwyn Wheelers CC +3:08
7 Darren Barclay Senior Arctic Tacx RT +3:19
8 Ross Tricker Senior ViCiOUS VELO +3:23
9 Kieran Jarvis Junior St Ives CC +4:18
10 Chris Herring Senior East London Velo +4:36
11 William Warre Junior Cycle Lab +4:41
12 Federico Bernasconi Senior Hackney GT +5:59
13 Jake Callis Junior Clay Cross Road Team +6:57
14 Thomas Doe Senior VC Norwich +1 lap +0:22
15 Sean Dunlea Senior QSW Cycling Team +1 lap +0:35
16 Robert Staines Junior Hadleigh MTB Club +1 lap +0:59
17 Callum Mackie Junior Lee Valley Youth Cycling Club +1 lap +2:17
18 David Mitchinson Senior Cycle Club Ashwell (CCA) +1 lap +2:18
19 Cai Davies Junior Welwyn Wheelers CC +1 lap +2:30
20 Toby Miles Junior Welwyn Wheelers CC +1 lap +2:44
21 Tom Dymond Senior +1 lap +2:56
22 Andy Digby Senior Welwyn Wheelers CC +1 lap +3:16
23 Ben Knowles Senior London Phoenix CC +1 lap +3:41
24 Colin Bailey Senior North Road CC +1 lap +3:46
25 Justin Chase Senior +1 lap +3:48
26 Bruce Mackie Senior Lee Valley Youth Cycling Club +1 lap +4:09
27 Alastair Jardine Senior Rapha Cycling Club +1 lap +4:46
28 Michael Atkinson Senior North Road CC +1 lap +5:20
29 Joshua Vinden Senior Team Milton Keynes +1 lap +5:34
30 Graham Steven Senior Cambridge Triathlon Club +1 lap +7:11
31 William Mcfarland Senior East London Vélo +2 laps +0:06
32 James Hill Senior East London Velo +2 laps +0:09
33 Martin Smith Senior Colchester Rovers CC +2 laps +1:34
34 Gareth Smith Senior Peterborough CC +2 laps +3:25
35 Jamie Kent Senior Iceni Velo +3 laps +1:36
Veteran 40-49
1 Shaun Aldous Vet 40+ Renvale RT 6 laps in 39:33
2 Robert Purcell Vet 40+ Neon-Velo Cycling Team +0:08
3 Roger Maidment Vet 40+ East London Velo +0:22
4 Benjamin Lewis Vet 40+ Hackney GT +1:14
5 Russell Jones Vet 40+ Hackney GT +1:56
6 Paul Groombridge Vet 40+ Iceni Velo +2:23
7 Damian Robertson Vet 40+ London Phoenix CC +2:46
8 Steven Drew Vet 40+ London Phoenix CC +2:52
9 Mark Wingar Vet 40+ VC Revolution +3:12
10 John Polak Vet 40+ Cotswold Veldrijden +3:21
11 Nicholas Cook Vet 40+ Ipswich Bicycle Club +3:32
12 John Armstrong Vet 40+ Welwyn Wheelers CC +3:50
13 Philip Murrell Vet 40+ Finsbury Park CC +3:57
14 Michael Bowen Vet 40+ West Suffolk Wheelers & Tri Club +3:58
15 Kurt Minter Vet 40+ +4:32
16 Kevin Carter Vet 40+ Hackney GT +4:38
17 Bryan Holland Vet 40+ North Road CC +4:41
18 Adrian Healey Vet 40+ Stowmarket & District CC +5:07
19 Jonathan Vaughan Vet 40+ Iceni Velo +5:36
20 Graham Freer Vet 40+ Hackney GT +5:42
21 Ian Chatten Vet 40+ Iceni Velo +5:44
22 Adam Keer Vet 40+ Ipswich Bicycle Club +5:58
23 John McDowall Vet 40+ North Road CC +6:08
24 James Farren Vet 40+ Maldon & District CC +6:12
25 Mark Vooght Vet 40+ Stevenage CC +6:38
26 Alex Peeke Vet 40+ Welwyn Wheelers CC +6:54
27 David West Vet 40+ Amisvelo Racing Team +7:06
28 Stuart Grand Vet 40+ West Suffolk Wheelers & Tri Club +7:08
29 Andrew Bonwick Vet 40+ Essex Roads CC +7:18
30 John Cavill Vet 40+ +7:20
31 Andrew Newman Vet 40+ London Phoenix CC +7:29
32 Timothy Duckett Vet 40+ Cycle Club Ashwell (CCA) +7:47
33 Jason Bye Vet 40+ Iceni Velo +1 lap +0:11
34 Craig Tindall Vet 40+ Hackney GT +1 lap +0:14
35 Chris Morrow Vet 40+ Pedalworks Cycling Club +1 lap +0:19
36 James Davis Vet 40+ Cycle Club Ashwell (CCA) +1 lap +0:23
37 Vincent Friedlander Vet 40+ Cycle Club Ashwell (CCA) +1 lap +0:26
38 Mark Wyer Vet 40+ Cycle Club Ashwell (CCA) +1 lap +0:37
39 Daniel McQueen Vet 40+ London Phoenix CC +1 lap +0:49
40 Darren Myers Vet 40+ Bishops Stortford CC +1 lap +0:57
41 Douglas Thomson Vet 40+ Gateway Cycling +1 lap +0:59
42 Mark Gibbs Vet 40+ Newmarket Cycling&Triathlon Club +1 lap +1:18
43 Mark Antcliffe Vet 40+ VCC +1 lap +1:54
44 Martin Lawless Vet 40+ Cycle Club Ashwell (CCA) +1 lap +1:57
45 Jonathan Cooke Vet 40+ Cycle Club Ashwell (CCA) +1 lap +1:59
46 Jason Taylor Vet 40+ Colchester Rovers CC +1 lap +2:25
47 Matthew Brown Vet 40+ Welwyn Wheelers CC +1 lap +2:26
48 Jon Wadie Vet 40+ +1 lap +2:39
49 Dave Raymen Vet 40+ +1 lap +2:44
50 Alan McGroarty Vet 40+ +1 lap +2:58
51 Simon Young Vet 40+ Hitchin Nomads CC +1 lap +3:12
52 Simon Richardson Vet 40+ St Neots CC +1 lap +3:27
53 Philip Keen Vet 40+ Cycle Club Ashwell (CCA) +1 lap +3:30
54 Nick mingo Vet 40+ +1 lap +4:00
55 Richard Lawrence Vet 40+ Cycle Club Ashwell (CCA) +1 lap +4:37
56 Joe Richardson Vet 40+ +1 lap +5:02
57 ian Brinkley Vet 40+ Hoddesdon tri club +1 lap +5:40
58 Peter Hanlon Vet 40+ Trisports +1 lap +5:54
59 Daniel Hall Vet 40+ +1 lap +6:01
60 Chris Abbott Vet 40+ Rollapaluza CC +1 lap +6:22
61 Tom Lloyd Vet 40+ Cycling Club Hackney +1 lap +6:41
62 Gary Boyd Vet 40+ Cycling Club Hackney +1 lap +8:44
63 Kevin Ollett Vet 40+ Colchester Rovers CC +2 laps +0:31
64 Michael Parker Vet 40+ Cycle Club Ashwell (CCA) +2 laps +1:05
Women/Veteran 50+
1 Richard Muchmore Vet 50+ Revel Outdoors 6 laps in 43:07
2 Dave Copland Vet 50+ Ipswich Bicycle Club +0:33
3 Simon Hime Vet 50+ Finchley Racing Team +0:40
4 Patrick Hayes Vet 50+ London Phoenix CC +1:35
5 Paul Driver Vet 50+ Amisvelo Racing Team +1:47
6 Andrew O'Regan Vet 50+ Cycle Lab +1:49
7 Paul Watson Vet 50+ West Suffolk Wheelers & Tri Club +2:36
8 Geoff Bores Vet 60+ Ford Cycling Club +2:44
9 Colin Newstead Vet 50+ Ipswich Bicycle Club +3:16
10 Stephen De Boltz Vet 50+ Ipswich Bicycle Club +3:18
11 Peter Golding Vet 50+ West Suffolk Wheelers & Tri Club +3:25
12 Tony Wilkins Vet 60+ Wolsey RC +4:08
13 Hugh Vivian Vet 50+ Finsbury Park CC +4:11
14 Garry Houghton Vet 50+ +4:15
15 Peter Stiff Vet 50+ Southend Wheelers +4:24
16 Robert Bloxham Vet 50+ Welwyn Wheelers CC +4:28
17 Peter Hall Vet 50+ Colchester Rovers CC +5:58
18 Andrew Hill Vet 50+ Finchley Racing Team +6:56
19 Sophia Chastell Women/Jun M and D Cycles / Fusion RT / WORX +7:18
20 Jason Warre Vet 50+ Cycle Lab +7:20
21 Anthony Madgwick Vet 50+ Lee Valley Velo +8:03
22 John Malcolm Vet 50+ +1 lap +0:03
23 Jackie Field Women/Vet Cycle Club Ashwell (CCA) +1 lap +0:34
24 Barry Denny Vet 60+ West Suffolk Wheelers & Tri Club +1 lap +0:37
25 Harry Moore Vet 50+ Cycling Club Hackney +1 lap +0:40
26 Peter Ruffhead Vet 50+ Arctic Tacx RT +1 lap +0:42
27 John Dash Vet 50+ Cycling Club Hackney +1 lap +0:44
28 Adrian Grimwood Vet 50+ West Suffolk Wheelers & Tri Club +1 lap +2:16
29 Clive Tricker Vet 60+ Ipswich Bicycle Club +1 lap +2:25
30 Terry Whalley Vet 60+ Ford Cycling Club +1 lap +2:37
31 Joanne Newstead Women/Vet XRT – Elmy Cycles +1 lap +2:39
32 Kevin Bunton Vet 50+ Maldon & District CC +1 lap +2:54
33 Sherilyn Powell Women Chelmer CC +1 lap +2:57
34 David Martin Vet 50+ Welwyn Wheelers CC +1 lap +3:15
35 Jessica Waterfall Women Cambridge Triathlon Club +1 lap +3:20
36 Hannah Bates Women/Jun +1 lap +3:45
37 Glen Boreham Vet 50+ Velo Schils – Interbike RT +1 lap +4:22
38 Annabel Sill Women Team Jadan +1 lap +4:26
39 David Kiely Vet 50+ North Road CC +1 lap +4:35
40 Simon Goodwin Vet 50+ London Phoenix CC +1 lap +4:36
41 Andy Bardill Vet 50+ Cycling Club Hackney +1 lap +4:57
42 Graham Brookman Vet 50+ Ipswich Bicycle Club +1 lap +5:31
43 Rebecca Maynard Women Welwyn Wheelers CC +1 lap +6:09
44 Elaine Tribley Women/Vet Chelmer CC +1 lap +6:51
45 Steven Powell Vet 50+ Chelmer CC +1 lap +7:10
46 John Kerrigan Vet 50+ Lee Valley Velo +2 laps +0:32
47 Angela Joiner-Handy Women/Vet West Suffolk Wheelers & Tri Club +2 laps +1:41
48 Tracey Griggs Women/Vet West Suffolk Wheelers & Tri Club +2 laps +2:34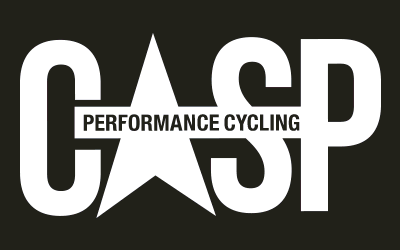 Youth
1 Noah Field Youth Cycle Club Ashwell (CCA) 4 laps in 28:54
2 Adam Lightfoot Yth/U14 Cycle Club Ashwell (CCA) +0:37
3 Frank Moore Youth Cycling Club Hackney +0:47
4 Troy Wingar Youth VC Revolution +0:54
5 Aaron Freeman Yth/U14 Chelmer CC +1:37
6 George Crocombe Youth Hadleigh MTB Club +1:45
7 Joe Kiely Yth/U14 Welwyn Wheelers CC +2:49
8 Tom Martin Youth Welwyn Wheelers CC +2:57
9 Jack Parrish Youth Ipswich Bicycle Club +3:36
10 Tom Sharples Yth/U14 Welwyn Wheelers CC +3:53
11 Alex Dale Yth/U14 Lee Valley Youth Cycling Club +4:11
12 Imogen Chastell Yth/U14/Girl Welwyn Wheelers CC +4:21
13 Max Holgate Youth Cambridge Junior Cycling Club +4:36
14 Samuel Bardill Youth Cycling Club Hackney +4:45
15 Harley Pell Yth/U14/Girl Cycle Club Ashwell (CCA) +4:47
16 Sophie Lewis Yth/U14/Girl Cycle Club Ashwell (CCA) +4:48
17 Connor Rumbles Youth East Coast Riders +5:25
18 Felix Field Yth/U14 Cycle Club Ashwell (CCA) +5:26
19 Christian Kielinger Youth Cambridge Triathlon Club +5:38
20 Lauren Higham Yth/Girl Welwyn Wheelers CC +6:34
21 Conor Dash Youth Cycling Club Hackney +7:04
22 Benjamin Griffin Yth/U14 Welwyn Wheelers CC +7:06
23 Sam Daniels Yth/U14 Cycle Club Ashwell (CCA) +7:09
24 Archie Foulkes Yth/U14 Cycle Club Ashwell (CCA) +7:44
25 Cecilia Hime Yth/Girl St Ives CC +8:20
26 Freddie Cooke Yth/U14 Cycle Club Ashwell (CCA) +8:57
27 Eleanor McArdle Yth/Girl Welwyn Wheelers CC +9:47
28 Mia Purnell Yth/U14/Girl Fenland Clarion CC +1 lap +0:04
29 Sammy Gage Yth/U14 Welwyn Wheelers CC +1 lap +0:05
30 Chester Tribley Youth Chelmer CC +1 lap +0:06
31 Michael Sumner Yth/U14 Welwyn Wheelers CC +1 lap +0:23
32 Jordan Rumbles Yth/U14 Norfolk Cycling Academy +1 lap +0:28
33 Naomi Holt Yth/Girl Welwyn Wheelers CC +1 lap +0:49
34 Oliver Davey-Smith Youth Colchester Rovers CC +1 lap +1:04
35 Jenna Miles Yth/U14/Girl Welwyn Wheelers CC +1 lap +1:22
36 Hugo Clague Yth/U14 Lee Valley Youth Cycling Club +1 lap +1:25
37 Aidan Kerrigan Yth/U14 Lee Valley Youth Cycling Club +1 lap +1:28
38 Dan Ward Yth/U14 Cycle Club Ashwell (CCA) +1 lap +4:37
39 Alfie Duckett Yth/U14 Cycle Club Ashwell (CCA) +1 lap +4:43
40 Connie Hayes Yth/Girl Cycling Club Hackney +1 lap +5:12
41 Lilly O'Dell Yth/U14/Girl Cambridge Junior Cycling Club +1 lap +6:59
42 Harry Gregory Yth/U14 Cycling Club Hackney +1 lap +7:20
43 Scott Carpenter Yth/U14 +1 lap +9:54
44 Rhys Dolan Yth/U14 +1 lap +12:22
45 Paige Mangelshot Yth/U14/Girl Hoddesdon Tri Club +3 laps +1:26
46 Agnes Brett Yth/Girl Hoddesdon Tri Club +3 laps +1:29
Under 12Â 
1 Caelan Miller U12 Barking & Dagenham CC 4 laps in 13:01
2 Thomas Bardill U12 Cycling Club Hackney +1:15
3 Joseph Hadsley U12 Cycle Club Ashwell (CCA) +1:25
4 Jake Carter U12 Lee Valley Youth Cycling Club +1:32
5 Mack Mooney U12 Cycling Club Hackney +1:33
6 Jodie Taylor U12G Colchester Rovers CC +1:42
7 Max Jackson U12 Welwyn Wheelers CC +2:21
8 Alessandro Sella U12 Cycling Club Hackney +2:46
9 Evan Foulkes U12 Cycle Club Ashwell (CCA) +2:53
10 Charlie Knowler U12 West Suffolk Wheelers & Tri Club +3:17
11 Archie Bracewell U12 Welwyn Wheelers CC +1 lap +0:07
12 Joshua Palfreyman U12 Cambridge Junior Cycling Club +1 lap +0:10
13 Hector Duckett U12 Cycle Club Ashwell (CCA) +1 lap +0:35
14 Thomas Ayers U12 +1 lap +0:39
15 Stanley Boyd U12 Cycling Club Hackney +1 lap +1:02
16 Chloe Ollett U12G Colchester Rovers CC +1 lap +2:20
17 Maizie Ross U12G Cycle Club Ashwell (CCA) +1 lap +2:54
18 Lucy Friedlander U12G Cycle Club Ashwell (CCA) +1 lap +2:55
Under 10
1 Samuel Quiggin U10 Cycle Club Ashwell (CCA) 3 laps in 9:59
2 Rhys Cairns U10 Cycle Club Ashwell (CCA) +0:16
3 Iestyn Hill U10 Cycle Club Ashwell +0:25
4 Bradley Taylor U10 Colchester Rovers CC +0:30
5 Ethan Storti U10 Cycle Club Ashwell (CCA) +0:31
6 Serafino Sella U10 Cycling Club Hackney +0:44
7 Rupert Cavill U10 Welwyn Wheelers CC +1:39
8 Alistair Oppen U10 Cycle Club Ashwell +1:40
9 Aled Davies U10 Welwyn Wheelers CC +2:27
10 Gethin Hill U8 Cycle Club Ashwell +2:34
11 Tommy Liddiard U10 +2:45
12 William Murphy U8 Colchester Rovers CC +2:46
13 Louis Oppen U10 Cycle Club Ashwell +2:46
14 William Smith U8 Colchester Rovers CC +3:03
15 Harry Eagle U10 +3:12
16 Ella Friedlander U10G Cycle Club Ashwell +3:28
17 Thomas Richards U10 +1 lap +0:34
18 Callum Madden U10 +1 lap +0:45
19 Eleanor Hadsley U8G Cycle Club Ashwell +1 lap +0:46
20 Hannah pegram U10G +1 lap +0:56
21 rachael carpenter U10G +1 lap +2:04
22 Oscar Hodgson U8 +1 lap +2:09
23 Amy Liddiard U8G +1 lap +4:21
24 Ruby O'Dell U8G +2 laps +0:05
Send your results as well as club, team & event news here
---
Other Results on VeloUK (including reports containing results)

---
Other News on VeloUK