The route of the Tour de France 2016, presented this morning in Paris before an audience of almost 4,000 people, gives the strong men of the mountains opportunities spread over 17 days!
News – 2016 Tour de France
The route of the Tour de France 2016, presented this morning in Paris before an audience of almost 4,000 people, gives the strong men of the mountains opportunities spread over 17 days! Chris Froome, present at the Palais des Congrès to discover the map, can already start thinking about his strategy to defend his title…
"It challenges every aspect of cycling – time trials, mountains, a technical descent," said Team Sky's Froome. "It's such an amazing, special race. I'm still 30 years old and feel I have a lot left in my legs. It suits me better than this year's Tour," he added, in reference to a course featuring two time trials that total 33.5 miles, compared to one short individual time trial in the 2015 race."
"The beautiful thing about the Tour de France is that it's not specifically about one stage – I think it's going to take a complete cyclist – but the stage that certainly stands out for me is Mont Ventoux," said Froome, who won the Tour in 2013 and 2015. "I know how difficult this climb is and how much time can be won or lost."
Froome's expected main rival, Alberto Contador, had this to say "Next year's parcours appears to be very difficult and one has to start (the race) in good form because the fifth stage has a fairly demanding finish. The two time trials stand out and are probably the ones that make the difference from the 2015 parcours. Read more from Alberto here
– Race suited to the climbers again
– Less treacherous first week designed for the strong
– More chances for the sprinters in 2016
– 28 mountain climbs in all, three more than 2015 (Massif Central, Pyrenees, Alps and Jura
– Four mountain stage finishes
– two time trials, first including two climbs, second one undulating
STAGES
– 9 flat stages
– 1 hilly stage
– 9 mountain stages including 4 summit finishes
(Andorre Arcalis, Mont Ventoux, Finhaut-Emosson and Saint-Gervais Mont Blanc)
– 2 individual time-trial stages
– 2 rest days
- It will be the 10th finish at the top of Ventoux since 1958
Stage by Stage
1 Saturday, July 2nd Mont-Saint-michel / Utah Beach188 km Sprint
2 Sunday,   July 3rd Saint-Lô / Cherbourg-Octeville 182 km 
3 Monday,   July 4th Granville / Angers 222 km 
4 Tuesday,  July 5th Saumur / Limoges 232 km 
5 Wednesday,July 6th Limoges / Le Lioran 216 km Hilly 
6 Thursday, July 7th Arpajon-sur-Cère / Montauban 187 km 
7 Friday,   July 8th L'Isle-Jourdain / Lac de Payolle 162 km Mountain 
8 Saturday, July 9th Pau / Bagnères-de-Luchon 183 km Mountain 
9 Sunday,   July 10th Vielha Val d'Aran / Andorre Arcalis 184 km Mountain 
- Rest day Monday, July 11th Andorre 
10 Tuesday, July 12th Escaldes-Engordany / Revel 198 km Mountain 
11 Wednesday, July 13th Carcassonne / Montpellier 164 km 
12 Thursday, July 14th Montpellier / Mont Ventoux 185 km Mountain 
13 Friday,   July 15th Bourg-Saint-Andéol / La Caverne du Pont-d'Arc 37 km TT
14 Saturday, July 16th Montélimar / Villars-les-Dombes Parc des Oiseaux 208 km 
15 Sunday,   July 17th Bourg-en-Bresse / Culoz 159 km 
16 Monday,   July 18th Moirans-en-Montagne / Berne 206 km 
- Rest day Tuesday, July 19th Berne 
17 Wednesday,July 20th Berne / Finhaut-Emosson 184 km Mountain 
18 Thursday, July 21st Sallanches / Megève 17 km TT (hilly)
19 Friday,   July 22nd Albertville / Saint-Gervais Mont Blanc 146 km Mountain 
20 Saturday, July 23rd Megève / Morzine 146 km Mountain 
21 Sunday,   July 24th Chantilly / Paris Champs-Élysées 113 km Sprint
Click to see a bigger version +
The riders in the 2016 Tour de France will certainly recognise certain places say ASO, for which they have their bearings. However, they will need to put their certainties aside to get to grips with a route inspired by the theory of scattering:
"The mountain stages have been spread out between the 5th and the 20th stages, from the Massif Central to the Alps via the Pyrenees and the Jura. I am willing to bet that, once again, the intermediate mountain ranges will not just provide us with indicators. They will make the selection," says Christian Prudhomme.
Talking about the race, Sprint Mark Cavendish says "It's hard, so hard but I'm only looking at it from a sprinter's point of view. Some times on the time trial days, we can take it easier and just make the time limit, but now we have to go full gas in the time trials too."
"Then you have Ventoux, where maybe there'll be a big time gap and we could take it easy but then you can't take Ventoux easy, it's so relentless. So for 21 days, I think it will be full gas."
"I think I'd like to be a climber for this Tour!"
"It does though present more sprint opportunities than 2015 which is good. It's the Tour de France and if you have a great team, and you can work together, it can provide you with a lot of opportunities".
On his new team, "It will be really good. Not just the guys I have raced with (Eisel and Renshaw) but the new guys. We saw how MTN rode at this year's Tour where they won a stage and there is definitely the talent to win a lot more. To be part of their challenge, I am so so excited".
Spanish rider Alejandro Valverde says of the race "I think it's a more open route than the last Tour and undoubtedly beautiful and interesting. Stages seem to be longer -seven or eight of them above 200 kilometers-, which should make efforts harder at the end of the race, and mountains are distributed differently. The first part of the race will be as nervous as usual, though it will be a little bit less stressful as we don't have any cobblestones to tackle, and wind shouldn't be a huge problem except for stages one and two."
"The Pyrenees and Andorra climbs will bring some suffering before the first rest day, and together with the Mont Ventoux, I think they might set things really straight early into the race. However, with those two demanding TTs and the restless final week, it can really suit us the whole team and Nairo well."
"How I will face this Tour? Maybe not as focused as in previous seasons -though I haven't still spoken thoroughly about it with neither Eusebio nor Nairo, the plan is having him taking over the team leadership."
"It might be different for me, maybe more focused on the Olympics. Still, I don't know if I'll ride the Vuelta a España, the Giro d'Italia, how my calendar will be… we must wait and decide it with the team in the upcoming weeks before defining our 2016 schedule."
Click picture to see a larger profile of the first six stages
"It's a pretty tough one" said the most prolific stage winner in this years race, Andre Greipel. "There ar eno easy stages in the Tour de France. "The first stage is a chance for the sprinters to get the yellow jersey anhd there ar enot so many opportunities in your career to do that. Stage wins will be the target mainly".
After a series of sprints starting at the foot of Mont-Saint-Michel, difficulties will begin to arise half-way through the first week in the form of a passage through the French Department of Cantal and a finish in Le Lioran ski resort, where the favourites will have already had to play their hands.
The Pyrenees stages won't let the big guns of the Tour let up either as they will have to step up a gear up on the Andorran stage of Arcalis. The peloton will certainly deserve a day's rest after such an effort.
A bit further down the road, the Alps stages will be preceded by an assault on Mont Ventoux on July 14th, a demanding time-trial stage in the Ardèche at Caverne de Pont d'Arc and high-percentage twisty sections around the Grand Colombier on the stage to Culoz.
Stages 7 to 12 in the mountains – click the picture to see a big image of the profiles
The final programme will take place with the dazzling and majestic Mont Blanc as a backdrop, especially because the mountain specialists will be tested to the limit. This will be the case on brutal mountain climbs like the one that leads to Finhaut-Emosson to complete the visit of Le Tour to Switzerland, or on a very unusual time-trial stage in the mountains between Sallanches and Megève.
The acrobats will also be judged on their descending talents, which could make a difference up to the dive down to Morzine just 24 hours before the finish in Paris. Opportunities are almost everywhere, wherever the riders are willing to grab them…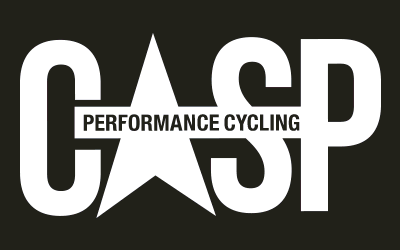 16 UNSEEN SITES AND STAGE CITIES
– Utah Beach Sainte-Marie-du-Mont (stage 1 finish)
РSaint-L̫ (stage 2 start)
РArpajon-sur-C̬re (stage 6 start)
– L'Isle-Jourdain (stage 7 start)
– Lac de Payolle (stage 7 finish)
– Vielha Val d'Aran (stage 9 start)
– Escaldes-Engordany (stage 10 start)
РBourg-Saint-And̩ol (stage 13 start)
– La Caverne du Pont-d'Arc (stage 13 finish)
– Villars-les-Dombes Parc des Oiseaux (stage 14 finish)
– Culoz (stage 15 finish)
– Moirans-en-Montagne (stage 16 start)
– Berne (stage 16 finish and stage 17 start)
– Finhaut-Emosson (stage 17 finish)
РMeg̬ve (stage 18 finish and stage 20 start)
– Chantilly (stage 21 start)
BORDERS
The 103rd Tour de France will visit three neighboring countries: Spain, the Principality of Andorra and Switzerland.
TIME-TRIALS
Individual time-trials return in style to the 2016 Tour de France with a total of 54 kilometres divided into two sequences: 37 between Bourg-Saint-Andéol (stage 13)
and La Caverne du Pont-d'Arc and 17 between Sallanches and Megève (stage 18).
BONUSES
Back in 2015 after a seven-year absence, time bonuses will again be given at the finishes of normal stages. The bonuses will be of 10, 6 and 4 seconds for the first three of each stage.
POINTS
The green jersey will be rewarded to the leader of the points classification. Points will be given at the finishes of each stage as well as at an intermediate sprint on every normal stage.
The polka dot jersey will be worn by the leader of best climbers classification. Points will be given out at the top of mountains and hills and at the 4 mountain top finishes (Andorre Arcalis, Mont Ventoux, Finhaut- Emosson and Saint-Gervais Mont Blanc).
Sting in the tail, stage 20 of next years Tour.
THE GREATEST NUMBER …
OF WINS
Jacques Anquetil (Fra) 5
Eddy Merckx (Bel) 5
Bernard Hinault (Fra) 5
Miguel Indurain (Esp) 5
Philippe Thys (Bel) 3
Louison Bobet (Fra) 3
Greg LeMond (USA) 3
… OF DAYS IN YELLOW
Eddy Merckx (Bel)
Bernard Hinault (Fra) 79
Miguel Indurain (Esp) 60
… OF STAGE WINS
Eddy Merckx (Bel) 34
Bernard Hinault (Fra) 28
Mark Cavendish (Gbr) 26
André Leducq (Fra) 25
… OF STAGE WINS DURING ONE TOUR
Charles Pélissier (Fra, 1930) 8
Eddy Merckx (Bel, 1970 and 1974) 8
Freddy Maertens (Bel, 1976) 8
… OF PODIUMS
Raymond Poulidor (Fra) 8
… OF PARTICIPATIONS
George Hincapie (USA), Stuart O'Grady (Aus) and Jens Voigt (Ger) 17
… OF GREEN JERSEYS
Erik Zabel (Ger) 6
… OF POLKA-DOT JERSEYS
Richard Virenque (Fra) 7
… OF WHITE JERSEYS
Jan Ullrich (Ger) 3
Former Winners *Â name crossed out on list
1903 Maurice Garin
1904 Henri Cornet
1905 Louis Trousselier
1906 René Pottier
1907 Lucien Petit-Breton
1908 Lucien Petit-Breton
1909 François Faber
1910 Octave Lapize
1911 Gustave Garrigou
1912 Odile Defraye
1913 Philippe Thys
1914 Philippe Thys
1919 Firmin Lambot
1920 Philippe Thys
1921 Léon Scieur
1922 Firmin Lambot
1923 Henri Pélissier
1924 Ottavio Bottecchia
1925 Ottavio Bottecchia
1926 Lucien Buysse
1927 Nicolas Frantz
1928 Nicolas Frantz
1929 Maurice Dewaele
1930 André Leducq
1931 Antonin Magne
1932 André Leducq
1933 Georges Speicher
1934 Antonin Magne
1935 Romain Maes
1936 Sylvère Maes
1937 Roger Lapébie
1938 Gino Bartali
1939 Sylvère Maes
1947 Jean Robic
1948 Gino Bartali
1949 Fausto Coppi
1950 Ferdi Kübler
1951 Hugo Koblet
1952 Fausto Coppi
1953 Louison Bobet
1954 Louison Bobet
1955 Louison Bobet
1956 Roger Walkowiak
1957 Jacques Anquetil
1958 Charly Gaul
1959 Federico Bahamontes
1960 Gastone Nencini
1961 Jacques Anquetil
1962 Jacques Anquetil
1963 Jacques Anquetil
1964 Jacques Anquetil
1965 Felice Gimondi
1966 Lucien Aimar
1967 Roger Pingeon
1968 Jan Janssen
1969 Eddy Merckx
1970 Eddy Merckx
1971 Eddy Merckx
1972 Eddy Merckx
1973 Luis Ocaña
1974 Eddy Merckx
1975 Bernard Thévenet
1976 Lucien Van Impe
1977 Bernard Thévenet
1978 Bernard Hinault
1979 Bernard Hinault
1980 Joop Zoetemelk
1981 Bernard Hinault
1982 Bernard Hinault
1983 Laurent Fignon
1984 Laurent Fignon
1985 Bernard Hinault
1986 Greg LeMond
1987 Stephen Roche
1988 Pedro Delgado
1989 Greg LeMond
1990 Greg LeMond
1991 Miguel Indurain
1992 Miguel Indurain
1993 Miguel Indurain
1994 Miguel Indurain
1995 Miguel Indurain
1996 Bjarne Riis
1997 Jan Ullrich
1998 Marco Pantani
1999 Lance Armstrong*
2000 Lance Armstrong*
2001 Lance Armstrong*
2002 Lance Armstrong*
2003 Lance Armstrong*
2004 Lance Armstrong*
2005 Lance Armstrong*
2006 Oscar Pereiro
2007 Alberto Contador
2008 Carlos Sastre
2009 Alberto Contador
2010 Andy Schleck
2011 Cadel Evans
2012 Bradley Wiggins
2013 Christopher Froome
2014 Vincenzo Nibali
2015 Christopher Froome
Send your results as well as club, team & event news here
---
Other Results on VeloUK (including reports containing results)

---
Other News on VeloUK