The Wirral's Stephen Cummings is looking for a new challenge after winning a stage in the Tour de France in 2015
Feature – Tour Stage winner Stephen Cummings
There were not many people who would have been more pleased than me to see Stephen Cummings (MTN – Qhubeka) win a stage of the Tour de France.
---
'Stevo' was an integral part of the Great Britain team during the period I was working for the team but even before that, I knew him at Junior races when I had my 'fan' site, Echelon Velo.
Now I live on the Wirral, there is even more reason to follow his results and the euphoria when he wins is even greater. So it was with great joy I discovered Stephen was in town, 'my' town of West Kirby on the Wirral recently, so we arranged to meet for a chat at a local café.
Thankfully, we'd organised it before the rain came down later that day and it was great to see a cyclist who until 2005, we used to see a fair bit of here in Britain. In 1999, he won the Junior Road Race championship, and the Junior Tour of the Peaks. He was already on GB's radar at that point and it was a far cry from the start of it all near Birkenhead in the early 90s.
"I was a hyperactive kid and into football and all sorts" he explained as we enjoyed our coffees in the sunshine in a little lane not far from the beach at West Kirby. "My dad was always riding a bike and I loved watching the Tour de France and I just found I liked riding my bike so I joined a cycling club (Birkenhead North End)".
"It used to be in the Pensby Community centre which wasn't far from where we lived so I went one night and my dad and I joined. After that, we used to go out with the club at the weekends. Jack McAllister lent me a bike and he and Stan Mullineaux took us everywhere and with my misspent youth on a bike, I knew every lane and every track from here to Llangollen and back."
Then Stephen starting describing his favourite ride and I am guessing those who ride a lot in the area will know what he means when the description of the ride sounds like it comes out of a novel … "across Burton Marsh to the Steps, Worlds End, Old Shoe, past Ruthin and up the Shoe." The Hobbit anyone …
Eddie Soens, 2005 and Julian Winn leads Stephen Cummings
Remembering my own misspent youth on a bike, my inspirations in the 70s were Jan Raas and Gerrie Knetemann of the Raleigh team along with Eddie Merckx and Roger De Vlaeminck to name but four. Stevo was no different in having teenage heros and says that the likes of Miguel Indurain and Marco Pantani were inspirations as was Chris Boardman who is the other Tour de France winner who lives on the Wirral (West Kirby).
But, back then as a teenager, his pathway to a career in cycling was on the track with GB. "At that moment in my cycling career, doing what I do now was beyond a dream really because cycling was just something I enjoyed and did at the weekend."
"I didn't dare to dream like that. It was only later it became a dream, to be a pro on the road. Before that, I was pretty realistic and thinking perhaps you had to dope to do well and I wasn't prepared to do that."
"But, step by step, I grew as a rider. The sport got cleaner and I found the dream was there for the taking because it became a possibility and then a reality".
The biggest step forward for Stephen was going into the GB set up where he was working with John Herety who was taking the Under 23's around Europe. But it was the track that was the focus and whilst Stephen admits he felt he was more a road rider than trackie, it was on the boards where he was successful winning World titles and Olympic medals.
"We had to invest a lot of time in the track and that was the bread and butter paying the bills at the time but eventually I was trying to get out of the track stuff."
L-R: 2005 Worlds, Rob Hayes, Stephen Cummings, Ed Clancy, Chris Newton and Paul Manning.
Does he miss the track I asked?
"I don't miss it one a bit. I was happy at the time to do those things and in 2004, it was a major thing in my life to be aiming to be Olympic champion. I was really disappointed to be second in Athens. Those were the first years for me that I began to believe I could do such things on a bike because I was just a kid from round here who enjoyed riding his bike".
"At that time, my mates who I grew up with were at Uni and working as well and didn't have a penny to rub together whilst we had a tax free lottery funding. We were so fortunate to have that. The danger of that though was for it to become comfortable where you would do the bare minimum to keep it. Luckily, I didn't slip into that. I went onto the road (2005) and during the first few years I was taking less than I was on the track to try and establish a road career".
2005–2006 Landbouwkrediet-Colnago
2007 Discovery Channel
2008–2009 Barloworld
2010–2011 Team Sky
2012–2014 BMC Racing Team
2015– MTN-Qhubeka
Year by year, Stephen started to build an impressive palmeres for the teams he was racing with starting with a local win at Aintree (Eddie Soens).
Other wins includes a world title in 2005 in the Team Pursuit, 2nd in the British RR Champs, Gold in the Commonwealth Games, 2nd Trofeo Laigueglia, 1st Coppa Bernocchi, second on GC twice in the Tour of Britain as well as the Tour of Denmark, stage in Volta ao Algarve, Stage in the Vuelta a España and Overall in the Tour Méditerranéen. At the start of 2015, he won the Trofeo Andratx-Mirador d'Es Colomer beating Valverde.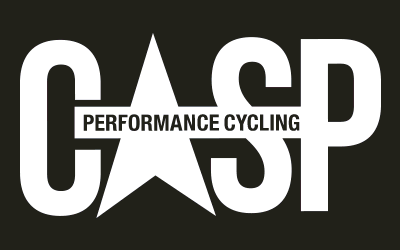 Racing clean
Asked if the racing got easier as the sport has become cleaner over the years which have coincided with his career, Stephen replied "The racing hasn't got any easier no! If anything, it's got harder and it doesn't seem like there is an easy race anymore which there were before".
"Organisers are always trying to make their races harder and harder and even Cav I think says bunch sprints are not clear cut bunch sprints anymore and that makes the racing harder. Then there are pressures from sponsors and teams wanting WorldTour points".
What has changed though, he says, are his goals. "My goals are a lot different now. I just feel when I am on form, I can win at the highest level. It has to happen in a particular way though. I'm not like a Gilbert or Cavendish so when I say I can win, there is a slim chance that I can try and make it happen. Sometimes you have the form to do it and get nothing but that's the way bike racing is and why it's so special when you do win."
"Sometimes you win when you least expect to".
In the best shape of his life
"I think in the Spring of this year, I was probably in the best shape ever and I held that for a long long time. Getting that form comes with experience like what to do in the winter, what to eat, when to train , when not to train. It's a combination of things".
---
Asked if it's hard on the head to get into that condition for a tough season on the road, Stephen replies "Yeah. If you want to be your optimal weight, you have to for months watch what you eat, for me anyway. So there comes a point in the season when you are still powerful but because you're not watching what you eat and you gain one or two kilos, the form comes off because you're heavier but just as strong".
Local hero
One of my abiding memories of Stevo in the Tour of Britain is twice standing on the podium in second place overall as well standing around in Liverpool after a stage and chatting to mates. He's won the Tour of the Med and stages in Grand Tours, so, does he want to win the Tour of Britain?
"I'd love to win the Tour of Britain but it's such a difficult race to predict. When you start the race, there are probably 30 or so guys who can win and there is never an out and out favourite because the racing is so aggressive."
"It favours the brave and often the favourites get marked out of it so it's difficult to predict. Because of that, it's probably not a race I'd go to and target and try and win because there are other races where you can arrive with super form and be assured of being in the first ten but that's not something you can do in the Tour of Britain".
That Tour de France stage win
Onto bigger Tours, and that Tour de France stage win. It was stage 14 of the Tour de France and Stevo deprived the host country of a victory on the day French president François Hollande was at the race. Ouch!
Stephen was part of a big group off the front of the race and in that group, the FDJ team outnumbered the other teams and did most of the work at the front to bring their rider Thibaut Pinot into a favourable position at the bottom of the Côte de la Croix-Neuve.
One of France's top riders, not just for a stage but GC, Roman Bardet caught the two riders at the front of the race with 4k to go and then a French tandem formed out front when Pinot came across to Bardet with 2m to go.
It was looking good for the French until the rider from the Wirral made his move. One of the World's best time trialists, and pursuiters, he pursued them, caught them and then raced away from them on some tight corners and took his biggest win to date.
---
He said at the time "I took my opportunity. I gambled but you have to be prepared to lose if you want to win. I waited for the right moment and then went full gas. It's a relief to cross the line as a winner. I did what I was supposed to do after we entered this stage with huge motivation".
"The Tour de France is a dream. The first time I took part in it, it was dream, then I won a stage at the Vuelta and I thought why not at the Tour de France. But I needed to be in a team with a free role and this team really believed I could deliver."
Many months later though and Stephen says "It's been a whirlwind since that stage win. I'm really tired and I just need to stop my season, chill and take it in. I still haven't fully grasped what that day was. It was just a dream."
"The Tour is the Tour, it's the biggest bike race and captures the imagination of everyone. Even those outside of cycling. It's the biggest annual sporting event and if you do something in the Tour, everyone knows about it, not just the cycling world. So it can be life changing because people see you in a different way".
"Everyone was super happy for me in Italy where I live. They always see me working on the bike up and down mountains and they were able to appreciate the work that went into that one moment."
"It's something that is difficult to describe but you need to be so strong mentally and physically in that race. Just to be in the Tour in your team, you have to be good from the word go during a season unless you are super star in which case you can just rock up".
"In our team, there was a demand for African riders so a nine man team became a four man team and we had guys like Edvald Boasson Hagen, Matt Goss, Tyler Farrar and they had all won bigger races than me and were bigger names than me so I was not assured of a place in the Tour".
Stephen has though won some big races in his time but the Tour de France is known for being at a different level. So how much bigger is the Tour than other races I asked him. "I don't think you ever get used to how big the Tour is. You go there and it's ten steps ahead of anything else you do in cycling".
"There are so many people there at the races, so many at the hotels, it's like a huge circus that takes a week or ten days to get into."
Having won a stage in the biggest race on the planet ticks another box for Stephen but he admits he needs to find new challenges to motivate him and keep that drive going. "When you achieve such a goal that for me, was the ultimate dream, I can't wait for this season to finish so I can have some time to think and readjust".
"Physically, I don't know what I am capable of but I will try and find that out next year!"
More than just winning
Being a pro bike rider is about more than just winning big bike races however. Every rider, even the big super stars, have other roles to play in races. So what was Stephen's role in his team at this years Tour de France?
"This year I had more freedom. I told them what stages I was targeting and what I wanted to do and that was before the Tour. They selected me on the basis of along with the form I had, my goals suited what they wanted to do".
"My job was first and foremost to stay safe because I wasn't going to gain anything in that first week and I had to get through that week and then once we got through the Pyrenees, there were my stages".
"At that point, the race opens up and sometimes you'll get in a break not for yourself but someone else in the team. That happened a few times and we were all very attentive at the start of stages helping Serge, Daniel and Edvald. There were always other things to do."
And was getting to Paris a major goal? "When I start a Grand Tour, I don't want to stop so it is always in the back of your mind that you don't want to crash because you want to get to Paris. But there came a point when the five stages I was looking at arrived and it was then what ever happens, happens. I wasn't thinking about Paris".
The route though in this years' Tour de France was very tough, especially at the back end of the race. Did that not make it tough to get to Paris I asked?
"No" he replied. "I think because my form was so good this year, the tough route never really felt that tough physically. I don't think I suffered as much as other riders so it was alright".
As anyone who races knows, or in sport in general, getting through such an endurance test can be more of a battle in the head than in the legs. So, after such a long time as a pro, can he escape for a while during a stage and find some banter to have a laugh or two?
"I know where to find that as they seek me out" he replies smiling. "It is important to have that because you do need to enjoy it and have some down time. Cycling is so hard that if you don't enjoy it, you are not going to be doing it for that long. So you need to enjoy the moments when they come along as well as be serious when you need to".
Steve admits though that having been in the peloton for as long as he has, he can relax more in and out of races and isn't desperate to take on the world like a youngster may be.
"If you get a few results, the confidence comes and you know what level you can achieve. In a way too, there is less pressure so while you are still hungry and want more results, I know in my head, whatever happens, I have a stage win in the Tour and that's not bad!"
"But you need to want more and seek out those challenges, otherwise you can't do it".
What those challenges are for Stephen are still to be thought through but he does have a goal in 2016 but won't say what it is as he'd rather surprises us all.
It seems though, that, at this stage of his career, his thoughts are also about him building up the self-belief that he needs to achieve even bigger things in the sport. By way of example, he describes his ride in a classic, Liege Bastogne Liege.
"This year I was pretty good in Liege but there was a crash on the Côte de La Redoute and I was behind it. I had to make a big effort to come back but mentally I wasn't completely switched on, I didn't realise how good I was going. Even in the Worlds this year, I was a bit passive and not realising I am better than what I think I am. I need to mentally work on that".
Let's hope Stephen can grasp just how good he is because there is little doubt that on his day, he can win the biggest bike races. A few times I have heard from riders who have retired, that they look back with some clarity and realise they didn't make the most of the talent they were born with. The time for Stephen is now to do that and grasp those achievements before it's too late to go back.
Finally, we talk about the future as Stephen has re-signed for two years with MTN or Dimension Data as it's expected to be called in 2016 and he admits it's a team that feels good to be part of. "I have really enjoyed being with the team this year" he says.
"The strategy for the team is one that everyone warms to it because they like the way we like to race from the front and they also like the charity Qhubeka we are raising the profile of; a great cause."
With many new arrivals in his team, including top sprinter Mark Cavendish, does he expect his role to change? "When Cav won the Worlds, it was one of the best days of my career to be part of that team so I am sure having him in the team, will make the work we do well worthwhile. Having him there will also give us a focus on days when normally we may not have much to do."
"So having Cav, Bernie and Renshaw can only help the team . They are really good people first and foremost which is what you want and they are proven race winners".
Before all that though in 2016, there is the down time Stephen is so looking forward to. "I am just so tired of travelling, I just want to rest. I want to come home, be with my family and have a holiday. We have rented a VW camper and are going to go round the UK because I don't want to get on another plane!"
Thanks to Stephen for the chat and good luck with the camping trip! It was great catching up after so many years.
---
1999
1st Eddie Soens Memorial Road Race
1st Junior National Road Race Championships
2004
Silver medal Team Pursuit, Olympic Games
2005
1st Team Pursuit Track World Championships
2nd British National Road Race Championships
2006
Gold medal Team Pursuit 2006 Commonwealth Games
2nd Trofeo Laigueglia
2008
2nd Overall Giro della Provincia di Reggio Calabria
1st Stage 2
1st Coppa Bernocchi
2nd Overall Tour of Denmark
2nd Overall Tour of Britain
2009
1st Day 3 Giro del Capo
4th Coppa Bernocchi
2011
7th Overall Volta ao Algarve
1st Stage 3
2nd National Time Trial Championships
2nd Overall Tour of Britain
2012
1st Stage 13 Vuelta a España
1st Stage 5 Tour of Beijing
2013
1st Stage 1 TTT Tour of Qatar
2014
1st Jersey Overall Tour Méditerranéen
1st Stage 4 (ITT)
2nd Overall Dubai Tour
4th Overall Tour du Poitou-Charentes[10]
2015
1st Trofeo Andratx-Mirador d'Es Colomer
1st Stage 14 Tour de France
6th Overall Tirreno–Adriatico
6th Overall Circuit Cycliste Sarthe
Send your results as well as club, team & event news here
---
Other Results on VeloUK (including reports containing results)

---
Other News on VeloUK