Team Sky's Elia Viviani and Ian Stannard feature alongside Sir Bradley Wiggins, Owain Doull and Iljo Keisse
News – Team Sky at Revolution
Team Sky have confirmed a strong line up for the Revolution Series Elite Championship with Elia Viviani and Ian Stannard scheduled to race at the next event in Manchester on 24th October.
Viviani will move back onto the boards after an impressive end to the road season with multiple victories in the Tour of Britain and inaugural Abu Dhabi Tour. The Italian sprinter has ambitions for the Omnium in Rio so the Revolution Series will be part of the build up to the World Track Championships in London next year.
"I raced Revolution for the first time at the beginning of the year so know how high the quality of the racing will be, especially with riders like Wiggins and Doull in the line-up" said Viviani. "I've got some good form following the Euros and Omnium victory so I'm hoping to get Team Sky off to a good start in the Elite Championship."
Viviani and Stannard will face a tough challenge against Championship rivals including Team Wiggins (Sir Bradley Wiggins and Owain Doull), One Pro Cycling (Marc Hester and Lasse Norman Hansen), Orica-GreenEDGE (Adam Blythe and Glenn O'Shea) and defending champions Maloja Pushbikers (Marcel Kalz and Christian Grasmann). Iljo Keisse and Andy Tennant also feature as guest riders for Team Pedalsure – click here for the full rider start list.
A packed race programme will also see triple European Champions Laura Trott and Katie Archibald headline the elite women's events and Shanaze Reade feature in the sprint racing – click here for the full race programme.
The Revolution Series will be broadcast live on Eurosport with round 2 on 24th October live on Eurosport 1 between 18:45 and 21:00 (19:45 to 22:00 CET).
For more information on the Revolution Series and to buy tickets go to www.cyclingrevolution.com.
Riders
1 Elia Viviani Team Sky ITA
2 Ian Stannard Team Sky GBR
6 Theo Hartley Team Sky GBR
7 Chris Heaton Team Sky GBR
8 Samantha Verrill Team Sky GBR
9 Tara Ferguson Team Sky GBR
11 Christian Grasman Maloja Pushbikers RT GER
12 Marcel Kalz Maloja Pushbikers RT GER
16 Hamish Turnbull Maloja Pushbikers RT GBR
17 Matthew Shaw Maloja Pushbikers RT GBR
18 Anna Docherty Maloja Pushbikers RT GBR
19 Jayati Hine Maloja Pushbikers RT GBR
21 Ed Clancy JLT Condor p/b Mavic GBR
22 Ollie Wood JLT Condor p/b Mavic GBR
26 Ben Hardwick JLT Condor p/b Mavic GBR
27 Charlie Cox JLT Condor p/b Mavic GBR
28 Lauren Bate-Lowe JLT Condor p/b Mavic GBR
29 Georgia Ashworth JLT Condor p/b Mavic GBR
31 Sir Bradley Wiggins Team Wiggins GBR
32 Owain Doull Team Wiggins GBR
36 Jake Stewart Team Wiggins GBR
37 Conor Davies Team Wiggins GBR
38 Ellie Russell Team Wiggins GBR
39 Georgia Hilliard Team Wiggins GBR
41 Joe Holt Team USN GBR
42 Matt Bostock Team USN GBR
46 Rhys Britton Team USN GBR
47 Matthew Burke Team USN GBR
48 Jessica Roberts Team USN GBR
49 Elizabeth Bennett Team USN GBR
51 Marc Hester ONE Pro Cycling NED
52 TBC ONE Pro Cycling
56 Harry Hardcastle ONE Pro Cycling GBR
57 Jim Brown ONE Pro Cycling GBR
58 Lauren Dolan ONE Pro Cycling GBR
59 Pfieffer Georgi ONE Pro Cycling GBR
61 Mark Stewart Scotland GBR
62 Angus Claxton Scotland GBR
66 Lewis Stewart Scotland GBR
67 Joe Nally Scotland GBR
68 Jenny Holl Scotland GBR
69 Rhona Callander Scotland GBR
71 Alastair Rutherford The Nab Racing GBR
72 Reece Wood The Nab Racing GBR
76 Alex Ridehalgh The Nab Racing GBR
77 Jamie Ridehalgh The Nab Racing GBR
78 Amber King The Nab Racing GBR
79 Gemma Penman The Nab Racing GBR
81 Adam Blythe Orica Greenedge GBR
82 Glenn O 'Shea Orica Greenedge AUS
86 Alistair Fielding Orica Greenedge GBR
87 Matthew Cox Orica Greenedge GBR
88 Sophie Williams Orica Greenedge GBR
89 Emily Tillett Orica Greenedge GBR
91 Germain Burton Telegraph Allstars GBR
92 TBC Telegraph Allstars
96 Fred Wright Telegraph Allstars GBR
97 Anthony Anderson Telegraph Allstars GBR
98 Rachel Jary Telegraph Allstars GBR
99 Emma Pit Telegraph Allstars GBR
101 Chris Latham VCUK-Champion Systems GBR
102 Nate Koch VCUK-Champion Systems USA
106 Jacob Vaughan VCUK-Champion Systems GBR
107 Louis Rose-Davies VCUK-Champion Systems GBR
108 Charlotte Cole-Hossain VCUK-Champion Systems GBR
109 Harriet Mellor VCUK-Champion Systems GBR
111 Andy Tennant Team Pedalsure GBR
112 Iljo Keisse Team Pedalsure BEL
116 Oscar Mingay Team Pedalsure GBR
117 Cameron Thomson Team Pedalsure GBR
118 Amber Joseph Team Pedalsure GBR
119 Lucy Horrocks Team Pedalsure
WOMEN
130 Laura Trott Matrix fitness GBR
131 Katie Archibald Pearl Izumi Sports Tours Int GBR
132 Emily Kay Team USN GBR
133 Manon Lloyd Team USN GBR
134 Emily Nelson Team USN GBR
135 Ellie Coster Team USN GBR
136 Abbie Dentus Team DeVere GBR
137 Megan Barker Fusion RT GBR
138 Henrietta Colborne Team Jadan GBR
139 Ellie Dickinson Team Giordana Triton GBR
140 Rebecca Raybould Poole Wheelers GBR
141 Sophie Black Isle of Man GBR
142 Amalie Winther Olsen Denmark DEN
143 Danielle Khan Solihull CC GBR
144 Annasley Park Team Giordana Triton GBR
145 Melissa Lowther Matrix Fitness CC
WOMEN SPRINT
160 Shanaze Reade Madison Genesis GBR
161 Odette Van Deventer UCI School – Wattbike RSA
162 Bernette Beyers UCI School – Wattbike RSA
163 Robyn Stewart Scotland GBR
164 Neah Evans Scotland GBR
165 Emma Baird Scotland GBR
166 Sophie Capewell Lichfield City CC GBR
167 Nicky Degrendele Netherlands NED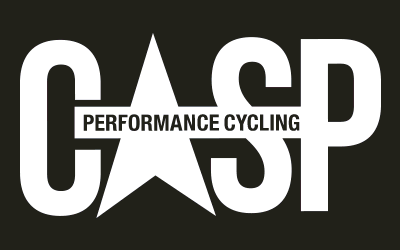 xxxxxxxxxxxxxxxxxxxx
Send your results as well as club, team & event news here
---
Other Results on VeloUK (including reports containing results)

---
Other News on VeloUK