Day of two climbs sees finale of the North East hill climb season organised by Houghton CC and  Ferryhill Wheelers
Report: North East hill Climb Season Finale
Day of two climbs sees finale of the North East hill climb season
On Sunday 18th October, home favourite Mark Harrison won the final round of the N&DCA Hill Climb competition, organised by Houghton CC.
The surprisingly tough day on the short slopes of Quarrington Hill led to relatively slow times, with Harrison (Houghton CC) winning in 2:04, Colin Atkinson of EMC 2nd in 2:06, Matthew Atkinson (Durham University CC) 3rd in 2:08, Ben Lane (G S Metro) 4th in 2:09, and Steve Gordon 5th in 2:12.
Ingrid Shepherd (Sunderland Clarion) took the ladies prize; Josh Reid (Gosforth RC) the Juniors and Daniel Dixon (Gosforth RC) was fastest Juvenile. Winners in the other categories were Ben Lane (GS Metro) fastest V40; David Goodwin (Newcastle Cheviot) fastest V50; and Steve Homer (Houghton CC) fastest V60.
Note: Photos courtesy of Jack Earl and Claire Blake.
Meanwhile, on the other side of the county, the 0.8 mile Hill End event organised by Ferryhill Wheelers was also taking place. In contrast to the Houghton event, conditions at Frosterley were a big improvement on the 2014 running, when the course had been shortened due to high winds, and some competitors had driven through snow on the moors!
Mick Jones (GS Metro) broke the course record in a time of 3:41 with Laurie Lambeth (Beacon Wheelers) in 2nd on 3:48 and Henry Johnson (Speedflex) in third on 3:57. Fiona Blackett (Bishop Auckland CC) was the fastest lady in a time of 4:28, with Johnson also taking the first junior spot and Ian Taylor of Ciclo Costablanca being the fastest in the V40 class.
Good luck to all the North East riders taking place in the forthcoming National Championships at Jackson Bridge.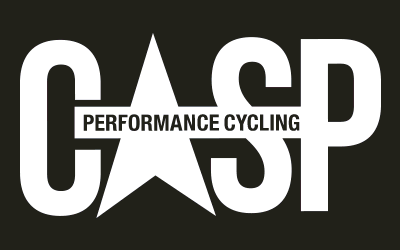 Result – Houghton CC Hill Climb
1 Mark Harrison Houghton CC 00:02:04
2 Colin Atkinson EMC 00:02:06
3 Matthew Atkinson Durham University Cycling Club 00:02:08
4 Ben Lane GS Metro 00:02:09
5 Steve Gordon Sunderland Clarion 00:02:12
6 John Bowman Muckle Cycling Club 00:02:13
7 Jamie Wagg Muckle Cycling Club 00:02:17
8 Eoin Gormley Derwentside CC 00:02:17
9 John Sample Bede & Byron Cycling Club 00:02:19
10 Lee Ager Derwentside CC 00:02:19
11 Josh Reid Gosforth RC 00:02:22
12 Gary Heath Cestria C.C. 00:02:24
13 Nick Badcock Allen Valley Velo 00:02:25
14 Craig Deacon South Shields Velo Cycling Club 00:02:26
15 Thomas Hordon Barnesbury CC 00:02:27
16 Ali Bailey Blaydon CC 00:02:29
17 Colin Humphrey Houghton CC 00:02:32
18 David Goodwin Newcastle Cheviot CC 00:02:35
19 Paul Whitehill Houghton CC 00:02:37
20 Daniel Dixon Gosforth RC 00:02:37
21 Tom Guy Sunderland Clarion 00:02:38
22 David Miller Muckle Cycling Club 00:02:40
23 Ray Robinson Houghton CC 00:02:40
24 Paul Robson Houghton CC 00:02:44
25 Andrew Murray Houghton CC 00:02:49
26 Harry Munro Barnesbury CC 00:02:51
27 David Pritchard Kennoway Road Club – SCU 00:02:52
28 Andrew Hardy Houghton CC 00:02:59
29 Ingrid Shepherd Sunderland Clarion 00:03:00
30 Colin Oxberry Houghton CC 00:03:13
31 STEVEN HOMER Houghton CC 00:03:31
32 Paul Oxberry Houghton CC 00:03:59
33 Ian Hughes Houghton CC 00:04:16
Send your results as well as club, team & event news here
---
Other Results on VeloUK (including reports containing results)

---
Other News on VeloUK