Former British champion Sharon Laws one of three signings for the Podium Ambition 2016 women's pro team
Team News – Laws Joins Podium Ambition 2016
Sharon Laws, Sara Headley and Nicole Moerig complete the 14 strong rider roster for the new British registered professional team that will include Sports Tours International as a title sponsor and is managed and delivered by Podium Ambition Ltd.
Former National Road Champion, 2008 Olympian and Queen of the Mountains from the inaugural Women's Tour, Sharon Laws moves from Bigla to join up with the British team and is looking forward to working alongside a team that impressed her at the 2015 National Road Championships.
Speaking of her decision to sign, Sharon said, "I am really excited for the opportunity next year. Although I had intended to retire, when the team approached me and we discussed their vision it was something that I wanted to be part of."
She continued, "It's not easy for British riders to race in Europe and Podium Ambition will provide a critical platform for up and coming talent in the UK. I am looking forward to helping the team as they step up into the pro-ranks. I have been really impressed with the organisation and professionalism of the team and their commitment to meeting the needs of individual riders. I am very much looking forward to 2016."
Sharon winning the British title and deservedly so
Sara Headley comes to the team having raced the last two years as a professional with TIBCO-SVB, in both the US and in Europe, and has a total of seven years of road racing experience. In 2015, Sara was an integral part of her team's podium at Thuringen-Rundfahrt and raced the Women's Tour with the US National Team where she quickly fell in love with the cycling culture and people of the UK.
Outside of cycling, Sara holds a bachelor's degree in nursing and has largely worked in emergency and acute care. Sara comes to the team from San Francisco, California and is relocating alongside her husband of two years.
Nicole Moerig, is an Australian National who, like Sara, will be based in the UK for 2016 and turns professional after coming in to the sport aged 27. Previously a triathlete, Nicole was a full-time Secondary School teacher before taking a sabbatical in 2015 and travelling with her bike to gain experience and see where her cycling career could go.
During the process of racing through Canada and Europe, Nicole joined up with Pearl Izumi Sports Tours International for the 2015 Thuringen Rundfahrt and impressed the team both on and off the bike. With top 10 results on a regular basis in both national and international events, Nicole is a strong climber and hard-working rider who will be valuable to the team.
"When I got on the plane to travel and race my bike it wasn't with the intention of trying to land a professional contract," explained Nicole of the new direction she is now taking, "but when I found out there was an opportunity with the new Podium Ambition set up, I knew it was something I wanted to do."
"Racing with the team in Germany was really enjoyable due to the positive, supportive and encouraging team environment they are well known for and I am looking forward to 2016!"
The team set out to create a roster that was 100% British or British based and Team Principal, Barney Storey explained how delighted he was to have achieved this with such an array of talent, "When Sarah and I decided to take the team in to the professional ranks it was important to us to create something that hadn't been done before and this is what we have done."
"Women's cycling is a growing market in the UK, it represents incredible value for money for investors and we are excited to be able to deliver a team that can really compete with the best in the world. Only Joanna Rowsell Shand, Sharon Laws, Katie Curtis and Sara Headley have held professional licences in the past, so to create 10 first time professionals speaks volumes of the talent pool we have in the UK."
"Nicole and Sara have chosen to be UK based because of the provision we have here and this is hugely encouraging for everyone who is working to create viable pathways for women to progress in the sport."
Over the coming weeks the second title sponsor and other team partners will be finalised and at the end of November is the launch of the Boot Out Breast Cancer Cycling Club which will be the British Cycling registered sister club of the professional team.
Being set up to provide cycling opportunities from racing to recreational riders, and of all ages and abilities, the cycling club will also be hosting the Podium Ambition Scholarship Programme.
This is an exciting project that will see six women supported to further their cycling careers and reach their potential. More details about the club and the announcement of the Scholarship riders will be announced in due course.
Complete rider roster for the professional team is:
– Katie Archibald
– Lauren Creamer
– Katie Curtis
– Grace Garner
– Amy Gornall
– Ejay Harris
– Bethany Hayward
– Sara Headley
– Sharon Laws
– Nicole Moerig
– Claire Rose
– Joanna Rowsell Shand
– Gabriella Shaw
– Dame Sarah Storey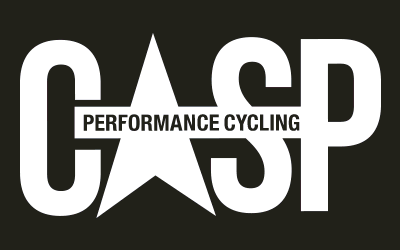 Send your results as well as club, team & event news here
---
Other Results on VeloUK (including reports containing results)

---
Other News on VeloUK