The Continental UCI team 'Dynamo Cover pro cycling' is officially announced in the UK
New UCI Conti Team for 2016
The Continental UCI team 'Dynamo Cover pro cycling' will have its base in Brittany in the town of Baud (Morbihan) in France. Twelve riders from Australia, New Zealand, Britain and Ireland make up the team which all will live in Brittany, under the name "Dynamo Cover pro cycling." A bridge between two cultures created by the cycling Breton Yann Dejan.
The manager of this new team is none other than Dejan Breton Yann (40 years), former Team Manager Team Geumsan РChrono, the initiator and the Dynamo Cover Pro Cycling founder. He will be assisted by two team managers including former French professional Benoit Salmon (41 years old), best young rider of the Tour de France 1999, who worked with the team La Pomme Marseille for 4 years. The other sporting director is S̩bastien Duclos, currently team manager Attack Gusto Cycling Team in Asia.
The race calendar is mixed, mainly based between the UK and France but with an important prospective international challenge. Alongside the team, old pros such as Joel Pellier, Bruno Cornillet and their sponsor Irishman Stephen Roche will provide support about combativeness and knowledge passing from one generation to another.
Creating youthful champions is the main objective of the team which will build different junior academies, particularly in Ireland and Britain to provide long term stability and talent scouting for future rosters.
Other sponsors will be announced during the course of the winter.
Dynamo Cover Ltd
Dynamo Cover is a leading insurance company based in the UK that focuses solely on insurance products for cycling. The company was founded in 2013 by former BBC The Apprentice candidate Alex Mills and has since grown rapidly in the UK.
Alex Mills: "Our objective we have is simple. We intend to create a brilliant international cycling team with a single focus and purpose; and follow our young champions within our own structure, allowing them to reaching the World elite of cycling. We also hope to improve and generate business relationships between the UK, France and Britain."
The manager Yann Dejan: "When I had the idea of this team, I really wanted to do a mix based on different cultures of cycling. It is an international team based in Brittany but aims to develop their own stars rather than seeking large names. To build a big team, I want to go from nothing to reach the top level. I asked, in my opinion, the best two team managers I have worked with, Benoit Salmon and Sébastien Duclos.
Benoit Salmon (Sporting Director): "This is a new challenge that really I like. Yann Dejan told me about this over the last few years and when he told me that it will be for next season, I immediately accepted. This a team that relies primarily on youth and our goal is to make them evolve and advance at best".
"A long-term project with high ambitions. That will may not be easy at first but many of of them come from the World of track as our Australian and Irish. They already have a good foundation. Our goals are of course the British races like the Tour Series and our selection for The Tour of Britain and the Tour of Yorkshire, but also the French and international races. A great adventure in perspective."
Twelve riders have already signed with more names to come.
Matthieu Le Lavandier (Fr)
The Lavandier Maxime (Fr)
David Chopin ((Fr)
Mark Downey (Irl)
Stuart Balfour (GB)
Nick Kergozou (de la Boessière) (New Zealand)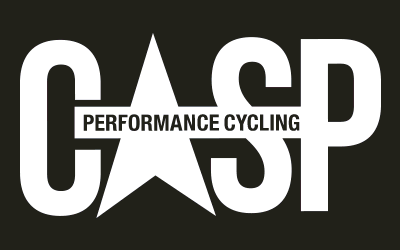 xxxxxxxxxxxxxxxxxxxx
Send your results as well as club, team & event news here
---
Other Results on VeloUK (including reports containing results)

---
Other News on VeloUK