Talking to new signing for NFTO in 2016, former team Sky rider, Joshua Edmondson looking to get back to the top
Feature – Joshua Edmondson
One of the UK's brightest talents and an exceptional climbing talent, Yorkshire's Joshua Edmondson, will ride in the colours of NFTO in 2016.
Joshua, who was 4th in the Junior Worlds in 2010 and has twice been third in the Junior Tour of Wales, now sponsored by NFTO, went from racing in Italy to being signed by Team Sky in 2013 as a 20 year old.
It was a huge signing for someone so young but after two years, his contract was not renewed and Joshua was left hanging in no-man's land until signed by AN Post in 2015.
Asked how his signing for NFTO came about, Joshua explained, "I spent this year with AN Post which I really liked and really enjoyed being there but after the nationals, I broke my hand and missed the second half of the season".
"I wasn't sure what I was doing in 2016 but I live very near Tom (Barras) though and we're good friends and he was telling me what he was doing next year. Through Tom, I met John (Wood) and then met all the guys. I felt it was the best thing for me to do".
Joshua (right) with Tom Barras and James Lowsley Williams at the Hitters Road Race where he got to know the team.
Before his injury, Joshua was showing on the bike just how special he is with a stage win in the Tour of Azerbaijan and second in the AN Post RAS. He was also 22nd in his home race, the Tour of Yorkshire. No surprise then that Joshua still has ambitions to get back to the top of the sport.
"I still have ambitions and want to win a lot of things and the best way for me to do it is to be relaxed. I think having Tom helping me will help a lot. The most fun I had this season was at the RAS and the race in Azerbaijan too, that was a cool race with nice weather. It was quite relaxed but with hard racing".
"I think I needed this year to realise how much I love racing. I would really love to do the Tour of Britain again. I have only done it twice, once with Colpack (Italian team) and once with Sky but to do it now would be cool. Now I know a lot more about how to race it and with a team like NFTO, it would fun."
Joshua in team Sky colours on attack with Luke Rowe.
At the time Joshua was not re-signed by Team Sky, and there were some quite unfair comments in the press about why, many fans were surprised by it all including me.
Talking about the post Sky period, Joshua told VeloUK, "I don't think I realised how wrong it (Sky) was for me until I'd left. A month after I'd left, I realised I was much happier. Since then, I have spent a year enjoying my racing and getting back into it. I still enjoy training and living in Leeds after being away for a few years and slowly I realised how much I like racing."
Joshua admits that the surroundings for a rider in a team are more important for some than others and explained how he needs a good group around him. Asked whether he felt he signed for Sky too young, he replies, "I didn't find I was out of my depth physically but I went into Team Sky after living in Italy with my brother Nathan where it was much more relaxed and we raced for fun."
In the yellow jersey at the Junior Tour of Wales
"To go into Team Sky with all that responsibility all at once proved too much. If it was more gradual, I think I would have been much more capable but it was a big thing to do aged only 20. If I could do it again, I'd have waited a year."
Tour of Yorkshire
Joshua is certainly a racer and I remember in the Tour of Yorkshire getting pictures of him on the attack up the Cow and Calf which was local to him and where he grew up. "That was a bad move" he said smiling. "That was a really stupid move and I regretted it the moment I did it!"
"I just got carried away as I know that climb so well. It was really cool though as a lot of my friends were on that climb and on the next one, the Chevin, my family were there because that is where I grew up on top of the Chevin. It was amazing to do a race of that level on those climbs."
Joshua pictured attacking on the Cow and Calf climb, home roads where he got a bit carried away
His racing in the Tour of Yorkshire showed his local fans though what talents he had on the bike. "I know I can climb well on the five minute climbs so the Tour of Yorkshire suits me really well. I'd love to do that event again. I also want to race at a higher level again. For the moment though I want to take it a race at a time. I'm not past it" he added smiling.
"When I was a lot younger, before I joined Sky, I wanted to be a pure climber but doing the job I had to do at Sky, I realised I can do a lot more and that you can't just be a climber. With my racing at AN Post, I realised how versatile you have to be".
With so many years ahead of him, who knows what future success awaits him in races like the Ardennes which probably suit him well. To keep him motivated, Joshua is fortunate that the 'chainy' he rides with has a lot of great guys in it like his new DS Tom Barras but also legends like Sid Barras and Keith Lambert.
"If you ever have a day where you are not that motivated, they will get you going again!" explained Joshua.
Thanks to Joshua for the chat and I'm sure there are many fans who will be keen to see him racing in 2016.
Joshua with brother Nathan on the start of the British Road Race Championships in Lincoln
Tour of Britain and Joshua flat stick in the time trial at Knowsley (Merseyside)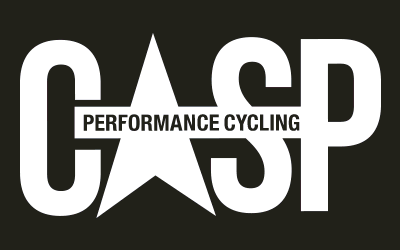 Send your results as well as club, team & event news here
---
Other Results on VeloUK (including reports containing results)

---
Other News on VeloUK