For the second week running Adrian Lansley riding for PedalOn was victorious ahead of team mate Sam Allen in the Wessex CX League
Report – Wessex CX League Round 6
Wessex League Round 6 | Sunday 25th October | by Graham Robins
For the second week running Adrian Lansley the Tadley rider riding for PedalOn was victorious ahead of team mate Sam Allen despite the two riders running together until the last lap. The event promoted by local club North Hants Road Club and sponsored by PedalOn saw the two pull away on the second lap and build a large lead which quickly went out to over a minute.
The sixth round of the Wessex League was held in the park in the centre of Basingstoke with a ride able climb and a couple of sections of woodland. The ground was firm despite overnight rain and the day started chilly until the sun broke through mid morning.
As the senior race started Lansley quickly started well and began to pull Allen along with him leaving the rest to chase, behind the two leaders was a tussle between Joe Hickerton (Eden Veranda), Scott Chappell (Behind the Bikeshed) and Michael Guilford (VC Meudon) and these three continued this throughout the race.
With Lansley and Allen building a lead and the three chasers locked together now at over a minute adrift it was all coming down to who had the legs after nearly an hour of racing. But as the results looked sorted Allen had another last lap problem for the second week running. Last week the Overton rider broke a couple of spokes when too far from the pits and this week he dropped a chain after a dismount over the planks. The three chasers looked sorted until Chappell saw his chance at the planks and while his fellow chasers dismounted he bunny hopped them and this small advantage was just enough to ease away from Guilford and Hickerton.
The vet 50+ race was won by Kevin Holloway (VC10) but it was a hard earned one as he was challenged by Phil Boarer (Blazing Saddles) and Tim Costello GS Vecchi) throughout the race.
After the fourth lap Holloway held a 3secs lead from Boarer with Costello in close contention at 12secs. There was another race behind the leaders as Andy Roberts (Cotswold Veldrijden), Malcolm Cross (VC Venta) and Martyn Dymond (Cotswold Veldrijden) another 15secs down. The order remained the same on the bell lap with Holloway taking the win from Boarer by 7secs and Costello back at 15secs.
Sarah Barber (North Hants RC) continued her run with a dominating win in the women's race opening up a 45secs gap by mid distance and being able to control her effort to the flag. Behind Barber there was a good race going on between Fay Cripps (Southdown Bikes), Rosie Brown (Westbury Wheelers), Susan Parker (North Hants RC) and Carly Hughes (Fareham Wheelers). Despite the three chasers racing hard Lydia Brooks (GS Henley) was slowly catching them and in the closing stages of the race she caught and passed taking a hard earned third spot on the podium. Emma Clark (RP Racing) was the first junior women.
In the vet40+ and junior race Graham Rogerson (Cotswold Veldrijden) quickly built himself a buffer as he had juniors Joshua Hooper (Primera Sport) and Charlie Cooper (Eden Veranda) between him and second vet rider Nick Onslow (PedalOn) and William McDonald (Take 3 Tri) in third. After three laps Rogerson's lead was 15secs over Hooper, over a minute to cooper but importantly a minute ahead of second placed vet rider Gary Barlow (Reading CC) and McDonald. Robin Wilmott (Cotswold Veldrijden) was close by at 1min 10secs and next up was Onslow and catching quickly.
In the junior race Hooper had nearly a minute to Cooper but over two minutes to third junior Joe Clark (I Team). At the chequered flag Rogerson had a lead of 39secs over Hooper but 1min 21 over Onslow who put in a quick last couple of laps to take second ahead off McDonald.
In the youth race it was a good morning for the Cotswold Veldrijden team as Archie Scott won ahead of team mate Jamie Ellis and Katie Scott was the first female junior rider.
Provisional Results
Seniors
1st Adrian Lansley PedalOn 50mins 48secs
2nd Sam Allen PedalOn @23secs
3rd Scott Chappell Behind the Bikeshed @56secs
4th Joe Hickerton Eden Veranda @59secs
5th Michael Guilford VC Meudon @59secs
6th Matt Macdonald Eden Veranda
7th Jamie Norfolk PedalOn
8th Christopher Minter PedalOn
9th Tom Budden Sotonia CC
10th Ryan Keynes Odiham CC
Women
1st Sarah Barber North Hants RC 46mins 47secs
2nd Fay Cripps South Down Bikes @1min 37secs
3rd Lydia Brooks GS Henley @2mins 09secs
4th Carly Hughes Fareham Wheelers @2mins 22secs
5th Susan Parker North Hants RC @2mins 22secs
Emma Clark RP Racing 1st Junior
Vet50+
1st Kevin Holloway VC 10 42mins 14secs
2nd Phillip Boarer Blazing Saddles @11secs
3rd Tim Costello GS Vecchi @26secs
4th Andrew Roberts Cotswold Veldrijden
5th Martyn Dymond Cotswold Veldrijden
Vet 40+
1st Graham Rogerson Cotswold Veldrijden 39mins 38secs
2nd Nick Onslow PedalOn @1min 21secs
3rd William McDonald Take 3 Tri @1min 24secs
4th Gary Barlow Reading CC
5th Robin Wilmott Cotswold Veldrijden
Juniors
1st Joshua Hooper Primera Sport 40mins 17secs
2nd Charlie Cooper Eden Veranda @40secs
3rd Joe Clark I Team @2mins 49secs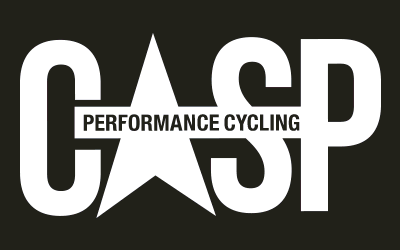 Send your results as well as club, team & event news here
---
Other Results on VeloUK (including reports containing results)

---
Other News on VeloUK