Richard Jones and Isla Rowntree two of the winners at Misterton Hall for round 8 of the West Midlands Cyclo-Cross League
Results – Misterton Hall Cyclo-Cross
from Organiser Dean Barnett
Vets 50 podium – Kirby Bennett, Mike Davies and Dave McMullen –
 Senior podium Tom Payton and Richard Jones
Cyclo-cross is built on the foundation of 'mud, sweat and gears' and after weeks of good weather and fast dirt crits, Round 8 of the BWA West Midlands Cyclo-cross League was staged in torrid conditions.
400 riders braved persistent rain to contest the Welland Valley CC promotion at Misterton Hall. Events ranged from Under 6 to over 75 years old on specially designed 2.5km circuit to test the riders strength, speed and agility. As the first events for the younger competitors kicked off the day, the rain started to fall. There was a slight break in the weather in the middle of the day but the wet had turned 'Misterton Madness into Mudness.
There were numerous excellent performances in all of races; there was also a number of 'bambi on ice moments' and disappointingly there was also a few mechanicals. Congratulations to all of the winners.
Many thanks to everyone who contributed to today's event. Special thanks to Mrs Craven for once again allowing us to use her estate, £320 will be donated to the upkeep of the estate.
Results
Seniors/Juniors/Veterans 40+
1 Richard Jones SenM Renvale RT – Revel Outdoors/Cannondale
2 Thomas Payton SenM Islabikes
3 George Moore SenM Bicicielo
4 Matt Barrett SenM Renvale RT – Revel Outdoors/Cannondale
5 Luke Grivell-Mellor SenM JLT Condor
6 James Garrett U23M Welland Valley CC
7 Jeremy Hicks SenM Rugby Velo
8 J Peacock U23M Rhino Racing
9 Ben Wadey U23M Clee Cycles
10 Bradley Symonds U23M Pb Performance
11 James Garrett U23M Rugby Velo
12 Stephen Knight V45M Team Jewson-M.I.Racing-Polypipe
13 Anthony Neave U23M Stourbridge CC
14 Matt Humpage SenM Cycle Fit
15 Dave Saunders SenM Private Member
16 Matthew Foster SenM
17 Jake Hubbard U23M Welland Valley CC
18 Nathan Smith SenM Windmill Wheels Cc
19 Gary Howard V45M Private Member
20 Simon Askham SenM Leicester Forest CC
21 Paul Uprow SenM
22 Nick Morris SenM Clee Cycles
23 Andy Vaughan SenM Mattlock Cc
24 Simon Stretton V45M R M Cycling (RMCC)
25 Joshua Van Nierop JunM Welland Valley CC
26 Steve Adams SenM
27 Torquil Hall U23M University of Birmingham CC
28 Sam Sayers SenM Lutterworth Rt
29 Matthew Worrallo V40M Halesowen A & CC
30 Keir Lewis JunM Stratford CC
31 Kyle Martin V45M Private Member
32 Robert Grimes SenM Fred Williams Cycles
33 John Darroch V40M Private Member
34 Xavier Sullivan-Touye JunM Solihull CC
35 Phillip Glaze V40M Stourbridge CC
36 Chris Corbett SenM Revolutions Racing
37 Benjamin Goddard SenM Revolutions Racing
38 Julian Gould V45M Zepnat Rt
39 Vince Page V45M Worcester St Johns CC
40 Rob Moore V40M Welland Valley CC
41 John Buchan V45M Lichfield City CC
42 Mark Farrar V45M Ripe
43 Alfie Mortimer JunM Mid Shropshire Wheelers
44 Gareth Evans V40M Newport Shropshire CC
45 Andy Seart SenM Dream Cycling
46 James Griffiths V40M Clee Cycles
47 Alastair Parker U23M Long Eaton Cycles
48 Mark Roberts SenM Wolverhampton Whls
49 Bryan Healy V45M Private Member
50 Andy Collis V40M Bicicielo
51 Russell Williams V45M BRAT Club
52 David Pugh SenM Stratford CC
53 David Mole V40M Stourbridge Velo
54 Mark Traynor SenM Welland Valley CC
55 Matthew Harris V40M Halesowen A & CC
56 Philip Bromwich V45M Evesham & District Whls CC
57 Jonathan Perks V40M CC Giro
58 James Strain V40M Redditch Road & Path CC
59 Stephen Jefferies V40M Royal Leamington Spa CC (RLSCC)
60 Paul Bennet V40M Pb Performance
61 Garry Bolton V45M Wolverhampton Whls
62 Simon Jones SenM Leicester Forest CC
63 Neil Doherty V40M Welland Valley CC
64 Richard Allcock V40M Team Jewson-M.I.Racing-Polypipe
65 Spencer Parker V40M
66 Nick Riley V45M Private Member
67 Richard Graham V45M Worcester St Johns CC
68 Richard Jackson V40M Leicester Forest CC
69 Ben Beauchamp SenM
70 Kevin Ball SenM Dulwich Paragon CC
71 Sean Byatt SenM Revolutions Racing
72 Gareth Cann V45M Halesowen A & CC
73 Paul Welsby V45M www.drag2zero.com
74 David Stalop SenM Halesowen A & CC
75 Paul Nicholas V45M Mid Shropshire Wheelers
76 Steve Walker V40M
77 Paul Milner V45M Worcester St Johns CC
78 Dave Woodvine V40M Mid Shropshire Wheelers
79 Kevin Lister V40M Kenilworth Wheelers CC
80 Richard Lowe V45M Redditch Road & Path CC
81 Adrian Killworth V45M Welland Valley CC
82 Steven Humphreys U23M Rugby Velo
83 George Cann JunM Halesowen A & CC
84 Dave Overton V45M Coventry Road Club
85 Martin Alexander V40M Hinckley Cycle Racing Club
86 Andrew Lloydlangston V40M Halesowen A & CC
87 Andrew Mortimer V45M Mid Shropshire Wheelers
88 Chris Oldfield SenM Redditch Road & Path CC
89 Robert Jones V45M Leicester Forest CC
90 Iain Chamberlain V45M Private Member
91 Paul Hancher V45M Wolverhampton Whls
92 Tim Tansley V40M Mid Shropshire Wheelers
93 Nik Kersman V40M Welland Valley CC
94 Phil Machin V40M Mercia Cc
95 Gareth Smith SenM Peterborough
96 David Wilson V40M Welland Valley CC
97 Andrew Taylor V40M Royal Leamington Spa CC (RLSCC)
98 Dean Masters V40M Rugby Velo
99 Simon Fagan V40M Coventry Road Club
100 James Gadd SenM Aero-Coach/RST Sport
101 David Cole SenM Cleveland Wheelers
102 Emerson Graham V40M Private Member
103 Christian Morgan V40M Ride Coventry
104 Michael Harrison V45M Solihull CC
105 Mike Matthews V45M Redditch Road & Path CC
106 David Green V45M Solihull CC
107 Matt Lynoss SenM
108 David Cartwright V40M Redditch Road & Path CC
109 Paul Berry V40M Redditch Road & Path CC
110 Simon Lees SenM Stone Whls CC
111 Stacey Hubble V45M Halesowen A & CC
112 Courtney Swingell SenM Redditch Road & Path CC
113 Julian Holt V40M West Midlands Police CC
114 John Potts V45M Redditch Road & Path CC
115 Stuart Pell V45M Halesowen A & CC
116 Andy Nicholas V45M Mid Shropshire Wheelers
117 Paul Snell V45M Red Kite Cycles
118 John Homer V45M Redditch Road & Path CC
119 Fergus Regan JunM Redditch Road & Path CC
120 Mike Mccullson V40M
121 James Fidal SenM Scc
Veterans 50+/Women
1 Kirby Bennett V55M Team Jewson-M.I.Racing-Polypipe
2 Michael Davies V55M Pedal Power Loughborough
3 Dave Mcmullen V60M Cotswold Veldrijden
4 Peter Busby V50M Team Jewson-M.I.Racing-Polypipe
5 Mike Welburn V50M Lichfield City CC
6 Harvey Levann V50M Cadence Sport
7 Kevin Payton V55M Stourbridge CC
8 Mark Garrett V50M Private Member
9 Timothy Stowe V55M Team Jewson-M.I.Racing-Polypipe
10 Gregory Slater V50M Lichfield City CC
11 Ian Watts V55M Cotswold Veldrijden
12 Terence Goodfellow V50M Concorde CC
13 Gary Hipwell V50M Rugby Velo
14 Jeff Farmer V50M Hinckley Cycle Racing Club
15 Nigel Jones V50M Stratford CC
16 Andy Webb V50M Kenilworth Wheelers CC
17 Simon Hime V50M Finchley Rt
18 Adrian Leach V50M Redditch Road & Path CC
19 Steve James V50M Bedfordshire Road Cycling Club
20 Stuart Pickering V50M Www.cyclelogic.co.uk
21 Simon Dighton V50M Beacon Roads CC
22 Andy Reid V50M
23 Stephen Croggon V50M Beacon Roads CC
24 Michael McDermott V60M Heanor Clarion CC
25 David Garrett V50M Rugby Velo
26 Isla Rowntree V45F Islabikes
27 Peter Bromwich V50M Private Member
28 John Wright V50M Home Bike Services
29 Charles Brown V50M Kenilworth Wheelers CC
30 Gary Rowing-Parker V55M Solihull CC
31 Carl Max Taylor V50M Stratford CC
32 Andy Jones V60M Wolverhampton Whls
33 John Byatt V55M Revolutions Racing
34 Kevin Bodley V55M Fred Williams Cycles
35 Philip Evans V55M Ride Coventry
36 Ceris Styler SenF Halesowen A & CC
37 Wayne Henderson V50M Leicester Forest CC
38 Dave Mellor V55M Mid Shropshire Wheelers
39 Peter Hall V50M Halesowen A & CC
40 Mark Humphreys V50M Rugby Velo
41 Phil Cooper V50M
42 Philip Richardson V50M Wolverhampton Whls
43 Amy Garner JunF Welland Valley CC
44 David Miller V70M Coventry Road Club
45 Barrie Mitchell V65M Team Jewson-M.I.Racing-Polypipe
46 Karen Summers V45F Revolutions Racing
47 Steve Loades V60M VC Long Eaton
48 Martin Booth V60M Pct
49 Nik Bettam V55M BRAT Club
50 Steven Barnes V55M R M Cycling (RMCC)
51 Julie Hinch SenF Brotherton Cycles
52 Peter Mooney V65M Rugby Velo
53 Kevin Koren V55M Private Member
54 Dennis Smith V70M
55 Bernard Wareing V60M Solihull CC
56 Lauren Humphreys u23F Bonito Squadra Corse
57 Phillip Edwards V55M Redditch Road & Path CC
58 Kevin Mills V50M Welland Valley CC
59 Janet Marsden V50F Warwickshire Police Cycling Club
60 Peter Varian V50M Red Kite Cycles
61 Mike Snell V55M Royal Leamington Spa CC (RLSCC)
62 Rebecca Simmons JunF Wolverhampton Whls
63 Erin Billington SenF Welland Valley CC
64 Nigel Barnes V50M Concorde CC
65 Peter Rix V50M Rnmcc
66 Amy Selibas JunF Lichfield City CC
67 Peter Carman V55M Mammoth Lifestyle Racing Team
68 Amanda Whitehouse V40F Stourbridge CC
69 Tony Jackson V50M Stratford CC
70 Stephen Bullin V50M Mid Shropshire Wheelers
71 Nicholas Hird V50M Private Member
72 Chloe Ralph JunF Solihull CC
73 Martin Tinsley V55M Private Member
74 Naomi Buckley-Melling SenF Stourbridge CC
75 Jayne Cheslin V40F Stourbridge CC
76 Lindsay Nell V40F Team Jewson-M.I.Racing-Polypipe
77 Sarah Vigrow V45F Welland Valley CC
78 Phil Metcafe V60M Wwcc
79 Stephen Bradley V55M Lichfield City CC
80 Claire Murphy SenF Kenilworth Wheelers CC
81 Tim Bungay V50M Mid Shropshire Wheelers
82 Steve Chapman V55M Nova Raiders Cycling Club
83 Stuart Walters V75M Kettering CC
84 Lisa Garside V45F Private Member
85 Nicola Traynor V40F Welland Valley CC
86 Helen Pritchard V45F Mid Shropshire Wheelers
87 Peter Ward V60M Solihull CC
88 Marc Henderson V50M Private Member
89 Laura McCormack SenF Cult Racing
90 Deek Hill V60M Stourbridge CC
91 Mike Cooper V50M
92 John Claydon V60M Private Member
93 Teresa Lewis V45F Stratford CC
94 Nicola Smith V40F
95 Ian Cadwallader V50M Stourbridge CC
96 Diana Craig V40F
97 Mark Tomlinson V50M
98 Roxanne McNaughton SenF Here Come The Belgians
99 Eleanor Mather SenF Hrrc
100 Gordan Richards V50M Prt
Youth
1 Ben Healy U16 Solihull CC
2 George Evans U16 Kettering CC
3 Joseph Lister U16 Wolverhampton Whls
4 John Chesney U16 Stratford CC
5 Joshua Popham U16 Lichfield City CC
6 Simon Wyllie U14 Halesowen A & CC
7 Henry Lloydlangston U16 Halesowen A & CC
8 Charlie Fisher U16 Newport Shropshire CC
9 David Hird U14 Stratford CC
10 Matthew Kingston U14 Lichfield City CC
11 Joe Bolton U16 Wolverhampton Whls
12 James Ralph U16 Solihull CC
13 Hayden Norris U14 Lichfield City CC
14 Cameron Macleod U16 Halesowen A & CC
15 Alex Thomson U14 Wolverhampton Whls
16 Josh Field U14 Halesowen A & CC
17 Scott Matthews U16 Redditch Road & Path CC
18 Joshua Hubble U16 Halesowen A & CC
19 Joshua Pell U14 Halesowen A & CC
20 Alexander Harper U16 Solihull CC
21 Matt Garner U14 Welland Valley CC
22 Joshua Mitchell U14 Redditch Road & Path CC
23 Emily Bridson U16 Jcaya
24 William Farmer U14 Wolverhampton Whls
25 Brad Colver U16 Leicester Tri Club
26 Leo Bungay U14 Mid Shropshire Wheelers
27 Harrison Bryan U16 Wyre Forest CRC
28 Ryan Greaves U14 Mid Shropshire Wheelers
29 Cc Hime U16 St Ives
30 Harvey Jackson U14 Stratford CC
31 Samuel Anslow U14 Wolverhampton Whls
32 Samuel Hancher U14 Wolverhampton Whls
33 Thomas Green U16 Solihull CC
34 Henry Smith U16 Welland Valley CC
35 Holly Barnett U16 Welland Valley CC
36 Eleanor Partridge U14 Welland Valley CC
37 Matthew Lowe U14 Redditch Road & Path CC
38 Rhiannon Tansley U14 Mid Shropshire Wheelers
39 Isla Mason U14 Redditch Road & Path CC
40 Freddie Jones U14 Stratford CC
41 Harvey Colver U14 Leicester Tri Club
42 William Perry U14 Wolverhampton Whls
43 Molly Lewis U14 Halesowen A & CC
44 Jessica Cobbe U16 Leicestershire Road Club
45 Ben Brant U14 Welland Valley CC
46 Ethan Roberts U14 Wolverhampton Whls
Under-12
1 Ben Askey U12 Lichfield City CC
2 Alex Barker U12 Halesowen A & CC
3 Joseph Brookes U12 Halesowen A & CC
4 Joe Andrews U12 Solihull CC
5 Sam Gould U12 Mattlock Cc
6 Benjamin Tomlinson U12 Mid Shropshire Wheelers
7 Tomos Pattinson U12 Halesowen A & CC
8 Edward Hopkins U12 Welland Valley CC
9 Thomas White U12 Wolverhampton Whls
10 Sullivan Berry U12 Redditch Road & Path CC
11 Ruben Snelson U12 Team Milton Keynes
12 Ross Hooley U12 Lyme RC
13 Oliver Cooke U12 Redditch Road & Path CC
14 Kian Traynor U12 Welland Valley CC
15 Grace Lister U12 Wolverhampton Whls
16 Luke Harris U12 Halesowen A & CC
17 Oliver Tandy U12 Solihull CC
18 Amelia Southall U12 Wolverhampton Whls
19 William Ryan U12 Solihull CC
20 Ellie Swingell U12 Redditch Road & Path CC
21 Alexander Ward U12 Wolverhampton Whls
22 Oliver Hancher U12 Wolverhampton Whls
23 Dominic Switzer U12 Welland Valley CC
24 Fay Garner U12 Welland Valley CC
25 Thomas Porton U12 Redditch Road & Path CC
26 Ella-Mae Fereday U12 Team Milton Keynes
27 Huw Wilson U12 Wvww
28 Georgie Duggins U12 Lichfield City CC
29 Alex Dalton U12 Redditch Road & Path CC
30 Thomas Cartwright U12 Redditch Road & Path CC
31 Annabel Jones U12 Stratford CC
32 Holly Styler U12 Halesowen A & CC
33 Daniel Henderson U12 Welland Valley CC
34 Frances Connolly U12 Wolverhampton Whls
35 Joe Homer U12 Redditch Road & Path CC
36 Joe Lorenz U12 Redditch Road & Path CC
37 Guy West U12 Stratford CC
38 Kieron Rice-Williams U12 A5 Rangers CC
39 Isabella Koren U12 Wolverhampton Whls
40 Will Lewis U12 Halesowen A & CC
41 Evie-Louise Fereday U12 Team Milton Keynes
42 Aleksandra Franks U12 Redditch Road & Path CC
Under-10
1 Lewis Tinsley U10 Stratford CC
2 Ben Mellor U10 Mattlock Cc
3 Rudy Killworth U10 Welland Valley CC
4 Thomas Brookes U10 Halesowen A & CC
5 Ryan Oldfield U10 Redditch Road & Path CC
6 Max Saunders U10 Solihull CC
7 Luca Bradley U10 Lichfield City CC
8 Luke Mannings U10 Halesowen A & CC
9 Samuel Tomlinson U10 Mid Shropshire Wheelers
10 Rebecca Woodvine U10 Mid Shropshire Wheelers
11 Jesse Bradley U10 Lichfield City CC
12 Alexander Burden U10 Stratford CC
13 Joseph Gregg U10 Stratford CC
14 Ella Tandy U10 Solihull CC
15 Jude Du Toit U10 Bolsover & District Cycling Club
16 Tia Carr U10 Lichfield City CC
17 Andrew Groves U10 Lichfield City CC
18 Ben Woodhouse U10 Solihull CC
19 Grace Styler U10 Halesowen A & CC
20 Elana-Rose Fereday U10 Team Milton Keynes
21 Oliver Cotton U10 Redditch Road & Path CC
22 Ava Piper U10 Stratford CC
23 Tom Jackson U10 Newport Shropshire CC
24 Bethany-Ann Jackson U10 Leicester Forest CC
25 Cerys Greaves U10 Mid Shropshire Wheelers
26 Katie Schuck U10 Lichfield City CC
27 Mari Porton U10 Redditch Road & Path CC
28 Matthew Dalton U10 Redditch Road & Path CC
29 Josef Koren U10 Wolverhampton Whls
30 Alex Taylor U10 Stratford CC
31 Ellis Jackson U10 Leicester Forest CC
32 Harriet Tinsley U10 Stratford CC
33 George Lewis U10 Halesowen A & CC
34 Hannah Henderson U10 Welland Valley CC
35 Mia Hopkins U10 Welland Valley CC
36 Joshua Harffey U10 Redditch Road & Path CC
37 Luke Slinger U10 Wolverhampton Whls
38 Sam Worrallo U10 Halesowen A & CC
39 Jessica Marcroft U10 Stratford CC
40 Gregory Mather U10 Hinckley Flyers
41 George Clark U10 Wvcc
42 Cole Locklin U10 Newport Shropshire CC
43 Brooke Traynor U10 Welland Valley CC
44 Danielle Barker U10 Halesowen A & CC
Under-8
1 George Cooper U8 Bolsover & District Cycling Club
2 Noah White U8 Mid Shropshire Wheelers
3 Callum Moss U8 Stratford CC
4 Jamie Kershaw U8 Welland Valley CC
5 Corin Bradley U8 Lichfield City CC
6 Holly Saunders U8 Solihull CC
7 Merle Snelson U8 Team Milton Keynes
8 Ruben Stringfellow U8 Stratford CC
9 Ella Harris U8 Halesowen A & CC
10 Rose Lewis U8 Halesowen A & CC
11 Lauren Oldfield U8 Redditch Road & Path CC
12 Freya Swingell U8 Redditch Road & Path CC
13 Lottie Styler U8 Halesowen A & CC
14 Andrew Deathridge U8 Wvww
15 Ewan Slinger U8 Private Member
16 Sophie Smith-Jackson U8
17 Matthew Smith-Jackson U8
18 Isabel Cheslin U8 Private Member
19 Joseph Mather U8 Hinckley Flyers
Under-6
1 Tamsin Moss U6 Stratford CC
2 Jude White U6 Mid Shropshire Wheelers
3 Eddy Porton U6 Redditch Road & Path CC
4 William Cotton U6 Redditch Road & Path CC
5 Oscar Warrallo U6 Halesowen A & CC
6 Joshua Jones U6 Leicester Forest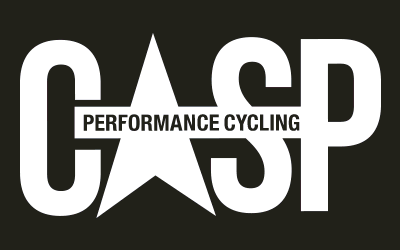 Send your results as well as club, team & event news here
---
Other Results on VeloUK (including reports containing results)

---
Other News on VeloUK