Chris Lawless the top British based rider with four victories whilst Jon Mould has more podiums and more top tens than any other rider
Feature – Who are Britain's Stars of 2015
At the start of the year, with teams having new line ups or in the case of One Pro Cycling, being a new team altogether, it's a great unknown as to which riders are going to taste success whilst others will not feature as expected for a lot of reasons including illness or injury.
In this feature, there are no subjective judgments on who the star riders were but rather I'll let the stats speak for themselves. Yes, what the stats don't say is the value of the wins or podiums because some wins for sure are 'more important' than others but what the hell, it's just a bit of fun!
The biggest winners however are those who took home the stripy jerseys as British Champion and in those races, Peter Kennaugh, Alex Dowsett and Ian Bibby were the three with the bragging rights where the jersey they will wear in races says it all. Champion.
Then, we have to include a special honours list for World Tour success for British riders in events outside of the British shores. Top of the honours list has to be the winner of the Tour de France and Kenyan born British licence holder Chris Froome did that for the second time as well as winning a stage.
Adam Yates won the Clasica San Sebastian while Geraint Thomas won the E3 Harelbeke and Stephen Cummings won a stage in the Tour de France.
---
One result many didn't see coming was the World Tour win by Marcin Bialoblocki in the Tour of Poland, a result not surprising however given his results in Britain. Cavendish of course won a stage in the Tour de France but only the one which was the surprise given his history in the race.
In the Criterium Dauphine, Peter Kennaugh won a stage while Chris Froome won two and the overall. Simon Yates won the best young rider jersey as well to make it a great race for the Brits. Those results alone, not to mention all those in the Europe Tour, show just how much British racing has come on.
The Brits certainly had a great year in the European Tour and we'll look at that in our monthly reviews. See the one for January here and the  February one here:
Getting back to the British events, not included in the stats but on this page are the top 10s from the Regional Championships because that is such a big weekend of road racing but sadly, few of the pro teams contest them whether its recovering from mid week racing or other reasons.
The Events
The events chosen are by and large those where all or some of the top teams have competed. There are a lot of early season classics (National B events) worthy of a mention but very few, if any, had the full complement of British teams racing.
In fact, some teams didn't really start racing full on until the first Prem, the Chorley Grand Prix so the events included are National A, Premier Calendars, Pearl Izumi Tour Series rounds (ind), Elite Circuit Series, Championships and UCI events.
As for the stats, I have my fingers crossed they are all correct and accounted for! By all means, check them against the results of the races that are included below if in doubt. It only takes one distraction over the ten hours it took to compile this and the 'did I include that or not' thought creeps in LoL.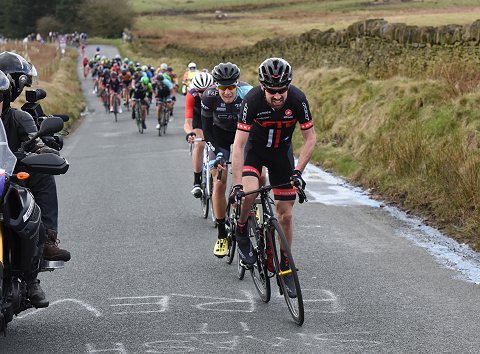 The Winners
The rider with the most wins in 2015, in Britain, was Chris Lawless with four victories whilst there were six riders with three wins each, Ed Clancy, Marcin Bialoblocki, Ian Bibby, Graham Briggs, Peter Williams and Jon Mould.
Next in the table are the riders with two wins apiece, Erick Rowsell, Steele Von Hoff, Kristian House, Tom Scully, Chris Opie, and Steve Lampier. Finally, the winners of one race were Matt Cronshaw, Felix English, Andrew Hawdon, Andrew Tennant, Christopher Latham, Peter Kennaugh, George Harper, Daniel Mclay, Richard Handley, Gabriel Cullaigh, Dale Appleby, Harry Tanfield, Karol Domagalski and Alex Dowsett.
Before I get emails, these riders and others did win other races, like Steele Von Hoff won the Jock Wadley, but I have not included National B results simply because there are so many of them and the depth of competition in them varies a whole lot from hot to very cold indeed.
In all, there were 27 British or British based winners of all (62) the events listed below which shows the strength in depth and how no one rider dominated the racing.
Podiums
Jon Mould tops the table with eleven top three placings well ahead of the next set of riders on 7, Steve Lampier and Chris Opie. On 6 podiums were Chris Lawless, Graham Briggs and Steele Von Hoff whilst on 5 podiums was Ed Clancy.
A large group of riders finished the season with four podiums; Ian Bibby, Morgan Kneisky, Andrew Tennant, Yanto Barker, Mike Northey, Jonathan McEvoy, Peter Williams, and Kristian House. A full list is included below!
Pearl Izumi Tour Series
This has a separate classification because whilst there are other crits, few are as brutal as these with so much riding on the results. What clouds the results for individuals is that the events are team based but with only two teams battling it out for the win (Madison Genesis who won and One Pro Cycling) and Pedal Heaven also battling to win the first non UCI award in third, there were plenty of teams happy to get a rider on the podium as winner of the races.
In the Pearl Izumi Tour Series, there were eleven races for individuals and the winners were:
Ed Clancy (Aberystwyth & Peterborough)
Marcin Bialoblocki (Croydon & Bath)
Tom Scully (Ryde)
Jon Mould (Redditch)
George Harper (Aberystwyth Hill Climb)
Kristian House (Motherwell)
Richard Handley (Durham)
Chris Lawless (Barrow)
Steele Von Hoff (Canary Wharf)
That gives two each to Ed Clancy and Marcin Bialoblocki which is not a surprise as both riders had a great season. When it comes to podiums, even though the top three don't get on the podium in the Tour Series LoL, the most successful riders with three 'podiums' were Ed Clancy, Kristian House, Steele Von Hoff and Tobyn Horton.
In all, 18 riders made the top three in Tour Series races. The breakdown is as follows:
Edward Clancy MBE JLT Condor 3
Kristian House JLT Condor 3
Steele Von Hoff NFTO 3
Tobyn Horton Madison Genesis 3
Jonathan McEvoy NFTO 2
Jonathan Mould One Pro Cycling 2
Mike Northey Madison Genesis 2
Thomas Stewart Madison Genesis 2
Chris Opie One Pro Cycling 2
Christopher Lawless Team Wiggins 2
Marcin Bialoblocki One Pro Cycling 2
Thomas Scully Madison Genesis 1
Ian Bibby NFTO 1
Morgan Kneisky Raleigh GAC 1
George Harper ONE Pro Cycling 1
Richard Handley JLT Condor 1
William Bjergfelt SportGrub KUOTA 1
Andrew Tennant Team Wiggins 1
Road Racing
The British scene is and has for a long time, been dominated by crits and whilst the road racing scene is a shadow of its former self, rumour is that there will be more Prems in 2016 than in 2015. Fingers cross that is correct.
The major events in road racing can be divided up into the grass roots National Bs of which there are a few classics like the Jock Wadley, Roy Thame, Perfs Pedal and so on. Then there are what many of us old skool folk call the 'Prems', the National Road race series for the Star Trophy. The final category is the UCI events topped by the Aviva Tour of Britain, Tour of Yorkshire, Velothon Wales, CiCLE Classic, and the Beaumont Trophy.
In the UCI events, the only British based winners were Steele Von Hoff (CiCLE Classic) and Chris Latham (Beaumont Trophy). When it came to podiums, Chris Opie and Harry Tanfield were on the podium for the CiCLE Classic whilst Tom Stewart and Yanto Barker joined Chris Latham on the podium for the Beaumont Trophy.
In the other UCI races, higher category events with bigger pro teams competing, Russell Downing came as close to the podium as you can get with fourth in Velothon Wales whilst in the Aviva Tour of Britain, Owain Doull was third overall and also third and fourth on stages. The other British rider to figure in British UCI races was Mark Cavendish with second on stage 1 (Tour of Britain).
If we look at top tens, even more British riders figure in the highest ranking races. In the Tour of Yorkshire back in May, Erick Rowsell finished 8th and Richard Handley 10th overall to add to their top tens on stage 1. On Stage 2, Russell Downing was 7th and youngster Harry Tanfield 9th.
In the Tour of Britain, Owain Doull was in the top 10 no less than eight times, an amazing consistent ride by the young Brit. Graham Briggs was also in fine form with 10th on stage 1, 8th on stage 3, 10th on stage 4 and 8th on stage 8. Alex Peters was the another Brit who made it into the top ten on two stages in the country's biggest pro race.
The Prems
For so many years, the Star Trophy and then the Premier Calendar series has been the pinnacle of racing in Britain. With the addition of UCI events, and the loss of so many British classics (Havant GP, Cotswold GP, Archer GP, Grand Prix of Essex, Tour of the Peaks etc etc) reducing the elite mens national road race series to a handful of events, the series is not perhaps as prestigious as doing well in a race like the Tour of Yorkshire or Tour of Britain.
But, winning a 'Prem' still comes with a lot of bragging rights and certainly doesn't do a rider's value in the transfer market any harm. Winner of the series overall was Steve Lampier of Raleigh GAC and his big wish was to have won a round but alas that never came his way although he was on the podium a lot.
Only one rider won two Premier Calendar events in 2015, ie, get his hands in the air twice, and that was Ian Bibby (NFTO).
Ian won the Chorley GP and the Ryedale GP whilst Erick Rowsell (Madison Genesis) also has two wins, one a stage and one the overall in the Tour of Reservoir. Marcin Bialoblocki also won a stage in the Tour of Reservoir.
Andy Tennant used his track speed to good effect in the Wiltshire GP to win that event whilst speaking of speed, 'speedie' Chris Opie (One Pro Cycling) won the Stockton Velo29-Altura Grand Prix in a bunch gallop. Chris Lawless also added a Prem to his season's successes with a win in the tough GP of Wales.
The final two events in the series are not 'proper' road races but a cross between a crit and road race. Shorter in distance but nevertheless, never easy as the level in Britain is now so competitive. Winner of the one in Staffordshire was a youngster going places, Gabriel Cullaigh, whilst in Leicester, Matt Cronshaw (Madison Genesis) gave his team another victory.
When it comes to podiums in Prems, the series winner Steve Lampier was on it four times whilst Erick Rowsell was next with three. Ian Bibby, Morgan Kneisky Andrew Tennant and Yanto Barker all had two podiums whilst 15 other riders had one podium each showing the strength in depth here and how one rider isn't dominating the series like has happened in the past.
Steve Lampier Raleigh GAC 4
Erick Rowsell Madison Genesis 3
Ian Bibby NFTO 2
Morgan Kneisky Raleigh GAC 2
Andrew Tennant Team Wiggins 2
Yanto Barker One Pro Cycling 2
Mark McNally Madison Genesis 1
Marcin Bialoblocki One Pro Cycling 1
Mike Northey Madison Genesis 1
Chris Opie One Pro Cycling 1
Jonathan McEvoy NFTO 1
Sam Lowe Raleigh GAC 1
Thomas Moses JLT Condor 1
Peter Williams One Pro Cycling 1
Christopher Lawless Team Wiggins 1
Graham Briggs JLT Condor 1
Gabriel Cullaigh 100% ME 1
Jonathan Mould One Pro Cycling 1
Matt Cronshaw Madison Genesis 1
Alex Paton Pedal Heaven RT 1
George Atkins One Pro Cycling 1
Season Top 10s
The final stat I'm looking at is the top tens during a season in the national A races and above. Getting a top ten generally shows a rider is in the mix in a peloton where the level has not been higher for a long time. Perhaps never as far as strength in depth goes and the numbers capable of winning races.
So, which rider had the most tens in 2015 in the selected races which amount to 62 (races and GC's in stage races)?
Jon Mould (One Pro Cycling). He had an astounding 22 top 10s from the 62 races well clear of Marcin Bialoblocki (One Pro Cycling) with 16. Star Trophy winner (National RR Series) Steve Lampier (Raleigh GAC) was then on 15 with three riders on 14, Yanto Barker (One Pro Cycling), Graham Briggs and Chris Opie (One Pro Cycling).
Things that stand out for me is that David McGowan of Pedal Heaven, who works full time, has ten top 10s and is the first non UCI team rider. Owain Doull is in there as well on 11, mostly down to the eight top tens he had in the Tour of Britain which are far harder to come by and don't include this results abroad!
All in all, the table of tops 10s (below) shows just who is capable of week in, week out, getting up in there in a race. That said, many riders roles in a race are to work themselves into the ground and then pull the pin so the stats never tell the whole story but I found it interesting nonetheless!
The Races and the Results of the counting events
Chorley Grand Prix: 4 April
Read more here
1 Ian Bibby NFTO
2 Steve Lampier Raleigh GAC
3 Morgan Kneisky Raleigh GAC
4 Karol Domagalski Raleigh GAC
5 Eddie Dunbar NFTO
6 Adrià Moreno Sala Velosure Starley Primal
7 Mark McNally Madison Genesis
8 Richard Handley JLT Condor
9 Wouter Sybrandy Nuun-Sigma Sport-London RT
10 Yanto Barker One Pro Cycling
Tour of the Reservoir 2-day: April 11/12
Overall
1 Erick Rowsell Madison Genesis
2 Steve Lampier Raleigh GAC
3 Andrew Tennant Team Wiggins
4 Eddie Dunbar NFTO
5 Mark McNally Madison Genesis
6 Yanto Barker One Pro Cycling
7 Marcin Bialoblocki One Pro Cycling
8 Karol Domagalski Raleigh GAC
9 Thomas Stewart Madison Genesis
10 Joshua Hunt One Pro Cycling
Stage 1
1 Erick Rowsell Madison Genesis
2 Steve Lampier Raleigh GAC
3 Mark McNally Madison Genesis
4 George Harper One Pro Cycling
5 Andrew Tennant Team Wiggins
6 Eddie Dunbar NFTO
7 Yanto Barker One Pro Cycling
8 Karol Domagalski Raleigh GAC
9 Marcin Bialoblocki One Pro Cycling
10 Ian Bibby NFT
Stage 2
1 Marcin Bialoblocki One Pro Cycling
2 Erick Rowsell Madison Genesis
3 Steve Lampier Raleigh GAC
4 Andrew Tennant Team Wiggins
5 Jack Pullar Velosure Starley Primal
6 Eddie Dunbar NFTO
7 Yanto Barker One Pro Cycling
8 Cameron Jeffers Bill Nickson Cycles RT
9 Peter Williams One Pro Cycling
10 James Gullen Velosure Starley Primal
11th Rutland – Melton Int. CiCLE Classic: April 26th
Read more here on this race
1 Steele Von Hoff NFTO
2 Chris Opie One Pro Cycling
3 Harry Tanfield JLT Condor
4 Aaron Gate
5 Ian Wilkinson Raleigh GAC
6 Jurgen Van Diemen
7 Dion Beukeboom
8 William Bjergfelt SportGrub KUOTA Cycling Team
9 Jasper Ockeleon
10 Dimitri Peyskens
Cycle Wiltshire Grand Prix: 10th May
Read more on this race here
1 Andrew Tennant Team Wiggins
2 Yanto Barker One Pro Cycling
3 Mike Northey Madison Genesis
4 Edmund Bradbury NFTO
5 Owain Doull Team Wiggins
6 Tobyn Horton Madison Genesis
7 Ian Bibby NFTO
8 Peter Williams One Pro Cycling
9 Joshua Hunt One Pro Cycling
10 Will Fox Pedal Heaven RT
Velothon Wales UCI 1.1
Read more on this race here
1 Martin Mortensen
2 Ignatas Konovalovas
3 Gregory Habeaux
4 Russell Downing CULT Energy Pro Cycling
5 Marcin Bialoblocki One Pro Cycling
6 Morgan Kneisky Raleigh GAC
7 Sebastian Delfossr
8 Krists Neilands
9 Joel Zangerle
10 Laurent Evrard
Beaumont Trophy UCI 1.2: 21st June
Read more on this race here
1 Christopher Latham 100% ME
2 Thomas Stewart Madison Genesis
3 Yanto Barker One Pro Cycling
4 Jonathan McEvoy NFTO
5 Karol Domagalski Raleigh GAC
6 Ian Bibby NFTO
7 Gabriel Cullaigh 100% ME
8 Liam Holohan Madison Genesis
9 Tao Geoghegan Hart Axeon Cycling Team
10 Peter Williams One Pro Cycling
National Road Race Championships (Lincoln) June 28th
Read more on this race here
1 Peter Kennaugh Team Sky
2 Mark Cavendish MBE Etixx – Quick-Step
3 Ian Stannard Team Sky
4 Luke Rowe Team Sky
5 Scott Thwaites Bora–Argon 18
6 Adam Blythe ORICA GreenEDGE
7 Owain Doull Team Wiggins
8 Yanto Barker One Pro Cycling
9 Steve Lampier Raleigh GAC
10 Jonathan Mould One Pro Cycling
Stockton Velo29-Altura Grand Prix: July 12th
Read more on this race here
1 Chris Opie One Pro Cycling
2 Jonathan McEvoy NFTO
3 Sam Lowe Raleigh GAC
4 Evan Oliphant Raleigh GAC
5 Graham Briggs JLT Condor
6 David McGowan Pedal Heaven RT
7 James Lowsley-Williams NFTO
8 Steve Lampier Raleigh GAC
9 William Bjergfelt SportGrub KUOTA Cycling Team
10 Ian Wilkinson Raleigh GAC
The Ryedale Grand Prix: July 19
Read more on this race here
1 Ian Bibby NFTO
2 Thomas Moses JLT Condor
3 Peter Williams One Pro Cycling
4 Steve Lampier Raleigh GAC
5 Erick Rowsell Madison Genesis
6 Marcin Bialoblocki One Pro Cycling
7 Dan Fleeman SportGrub KUOTA Cycling Team
8 Karol Domagalski Raleigh GAC
9 Eddie Dunbar NFTO
10 Dale Appleby NFTO
Grand Prix of Wales 2015: 9th August
Read more on this race here
1 Christopher Lawless Team Wiggins
2 Yanto Barker One Pro Cycling
3 Graham Briggs JLT Condor
4 Steele Von Hoff NFTO
5 Evan Oliphant Raleigh GAC
6 Jonathan McEvoy NFTO
7 Gabriel Cullaigh 100% ME
8 Joshua Hunt One Pro Cycling
9 Peter Williams One Pro Cycling
10 Robert Partridge NFTO
Pearl Izumi Tour Series Round 1 (Isle of Wight) 14th May
Read more on this race here 
1 Thomas Scully Madison Genesis
2 Ian Bibby NFTO
3 Jonathan McEvoy NFTO
4 Chris Opie One Pro Cycling
5 Christopher Lawless Team Wiggins
6 Mike Northey Madison Genesis
7 Jonathan Mould One Pro Cycling
8 George Harper One Pro Cycling
9 Karol Domagalski Raleigh GAC
10 Thomas Stewart Madison Genesis
Pearl Izumi Tour Series Round 2 (Redditch) 19th May
Read more on this race here 
1 Jonathan Mould One Pro Cycling
2 Morgan Kneisky Raleigh GAC
3 Mike Northey Madison Genesis
4 Kristian House JLT Condor
5 Gruffudd Lewis Pedal Heaven RT
6 Chris Opie One Pro Cycling
7 Tobyn Horton Madison Genesis
8 Will Fox Pedal Heaven RT
9 Rory Townsend Pedal Heaven RT
10 Adrià Moreno Sala Velosure Starley Primal
Pearl Izumi Tour Series Round 3 (Aberystwyth) 22nd May
1 Edward Clancy MBE JLT Condor
2 Thomas Stewart Madison Genesis
3 Jonathan Mould One Pro Cycling
4 Tobyn Horton Madison Genesis
5 George Harper One Pro Cycling
6 Matt Cronshaw Madison Genesis
7 Zachery May NFTO
8 Mike Northey Madison Genesis
9 Jonathan McEvoy NFTO
10 Alex Paton Pedal Heaven RT
Hill Climb
1 George Harper ONE Pro Cycling 0:03:52.744
2 Jonathan McEvoy NFTO Pro Cycling 0:03:54.436
3 Tom Stewart Madison Genesis 0:03:55.162
4 Stephen Williams Pedal Heaven 0:03:55.638
5 Richard Handley JLT Condor presented by Mavic 0:03:58.332
6 Jon Mould ONE Pro Cycling 0:03:58.915
7 Adam Kenway SportGrub Kuota 0:03:59.041
8 Chris Lawless Team WIGGINS 0:03:59.209
9 Adria Moreno Sala Velosure Starley Primal 0:03:59.374
10 Karol Domagalski Team Raleigh – GAC 0:04:00.825
Pearl Izumi Tour Series Round 4 (Motherwell) 26th May
Read more on this race here 
1 Kristian House JLT Condor
2 Chris Opie One Pro Cycling
3 Mike Northey Madison Genesis
4 Steele Von Hoff NFTO
5 Edward Clancy MBE JLT Condor
6 Christopher Lawless Team Wiggins
7 Jonathan Mould One Pro Cycling
8 Thomas Stewart Madison Genesis
9 Richard Hepworth SportGrub KUOTA Cycling Team
10 Morgan Kneisky Raleigh GAC
Pearl Izumi Tour Series Round 5 (Durham) 28th May
Read more on this race here
1 Richard Handley JLT Condor
2 Kristian House JLT Condor
3 Christopher Lawless Team Wiggins
4 Thomas Scully Madison Genesis
5 Jonathan Mould One Pro Cycling
6 Marcin Bialoblocki One Pro Cycling
7 Thomas Stewart Madison Genesis
8 Adrià Moreno Sala Velosure Starley Primal
9 Steve Lampier Raleigh GAC
10 Stephen Williams Pedal Heaven RT
The Milk Race – Nottingham: 24th May
Read more on this race here
1 Kristian House JLT Condor
2 Andrew Tennant Team Wiggins
3 Edward Clancy MBE JLT Condor
4 Christopher Lawless Team Wiggins
5 Sam Lowe Raleigh GAC
6 Liam Stones Raleigh GAC
7 Adrià Moreno Sala Velosure Starley Primal
8 George Pym Raleigh GAC
9 David Lines Velosure Starley Primal
10 Ian Wilkinson Raleigh GAC
Pearl Izumi Tour Series Round 6 (Barrow-in-Furness) 29th May
Read more on this race here
1 Christopher Lawless Team Wiggins
2 William Bjergfelt SportGrub KUOTA Cycling Team
3 Steele Von Hoff NFTO
4 Chris Opie One Pro Cycling
5 Thomas Scully Madison Genesis
6 Mark McNally Madison Genesis
7 Thomas Stewart Madison Genesis
8 Tobyn Horton Madison Genesis
9 Marcin Bialoblocki One Pro Cycling
10 Yanto Barker One Pro Cycling
Pearl Izumi Tour Series Round 7: (Croydon) 2nd June
Read more on this race here
1 Marcin Bialoblocki One Pro Cycling
2 Andrew Tennant Team Wiggins
3 Tobyn Horton Madison Genesis
4 Alex Paton Pedal Heaven RT
5 Thomas Stewart Madison Genesis
6 George Harper One Pro Cycling
7 Richard Hepworth SportGrub KUOTA Cycling Team
8 Chris Opie One Pro Cycling
9 Jonathan Mould One Pro Cycling
10 Jonathan McEvoy NFTO
Pearl Izumi Tour Series Round 8 (London) 4th June
Read more on this race here 
1 Steele Von Hoff NFTO
2 Edward Clancy MBE JLT Condor
3 Chris Opie One Pro Cycling
4 Marcin Bialoblocki One Pro Cycling
5 Owain Doull Team Wiggins
6 Richard Hepworth SportGrub KUOTA Cycling Team
7 Alex Paton Pedal Heaven RT
8 Felix English JLT Condor
9 Jack Pullar Velosure Starley Primal
10 Yanto Barker One Pro Cycling
London Nocturne (London) 6th June
Read more on this race here
1 Edward Clancy MBE JLT Condor
2 Christopher Lawless Team Wiggins
3 Steele Von Hoff NFTO
4 Mark McNally Madison Genesis
5 Andrew Tennant Team Wiggins
6 Thomas Scully Madison Genesis
7 Andrew Fenn Team Sky
8 Tobyn Horton Madison Genesis
9 Marcin Bialoblocki One Pro Cycling
10 Lloyd Chapman Richardsons-Trek RT
Pearl Izumi Tour Series Round 9: (Peterborough) 9th June
Read more on this race here
1 Edward Clancy MBE JLT Condor
2 Steele Von Hoff NFTO
3 Tobyn Horton Madison Genesis
4 Yanto Barker One Pro Cycling
5 David McGowan Pedal Heaven RT
6 Morgan Kneisky Raleigh GAC
7 Christopher Lawless Team Wiggins
8 Marcin Bialoblocki One Pro Cycling
9 Mark McNally Madison Genesis
10 Jonathan Mould One Pro Cycling
Pearl Izumi Tour Series Round 10: (Bath) 11th June|
Read more on this race here
1 Marcin Bialoblocki One Pro Cycling
2 Tobyn Horton Madison Genesis
3 Kristian House JLT Condor
4 Steele Von Hoff NFTO
5 Morgan Kneisky Raleigh GAC
6 Jack Pullar Velosure Starley Primal
7 Thomas Stewart Madison Genesis
8 Peter Williams One Pro Cycling
9 Gruffudd Lewis Pedal Heaven RT
10 Stephen Williams Pedal Heaven RT
2015 D.M. Keith Skoda Otley Cycle Races
Read more on this race here
1 Daniel Mclay Bretagne-Seche Environnement
2 Christopher Latham 100% ME
3 Jonathan Mould One Pro Cycling
4 Morgan Kneisky Raleigh GAC
5 Scott Thwaites Bora–Argon 18
6 David McGowan Pedal Heaven RT
7 Felix English JLT Condor
8 George Atkins One Pro Cycling
9 Dale Appleby NFTO
10 Liam Stones Raleigh GAC
Staffordshire Crit
Read more on this race here
1 Jonathan Mould One Pro Cycling
2 Adam Blythe ORICA GreenEDGE
3 Morgan Kneisky Raleigh GAC
4 Jonathan McEvoy NFTO
5 Andrew Tennant Team Wiggins
6 Harry Tanfield JLT Condor
7 Evan Oliphant Raleigh GAC
8 David McGowan Pedal Heaven RT
9 George Atkins One Pro Cycling
10 Dale Appleby NFTO
Staffordshire Kermesse
Read more on this race here
1 Gabriel Cullaigh 100% ME
2 Morgan Kneisky Raleigh GAC
3 Jonathan Mould One Pro Cycling
4 Steve Lampier Raleigh GAC
5 Sam Lowe Raleigh GAC
6 David McGowan Pedal Heaven RT
7 Matt Cronshaw Madison Genesis
8 Dale Appleby NFTO
9 Liam Stones Raleigh GAC
10 Evan Oliphant Raleigh GAC
Stockton Velo29-Altura Town Centre Race
Read more on this race here 
1 Christopher Lawless Team Wiggins
2 David McGowan Pedal Heaven RT
3 Graham Briggs JLT Condor
4 Will Fox Pedal Heaven RT
5 Evan Oliphant Raleigh GAC
6 Jonathan Mould One Pro Cycling
7 George Atkins One Pro Cycling
8 Alex Paton Pedal Heaven RT
9 Jacob Tipper Neon-Velo Cycling Team
10 Ian Bibby NFTO
Colne Grand Prix: 15th July
Read more on this race here
1 Andrew Hawdon Raleigh GAC
2 Matt Cronshaw Madison Genesis
3 Felix English JLT Condor
4 Jonathan Mould One Pro Cycling
5 David McGowan Pedal Heaven RT
6 Will Fox Pedal Heaven RT
7 Ian Bibby NFTO
8 Evan Oliphant Raleigh GAC
9 Jacob Tipper Neon-Velo Cycling Team
10 Marc Hester One Pro Cycling
Sheffield Hallam University Grand Prix: 22nd July
Read more on this race here
1 Thomas Scully Madison Genesis
2 Jonathan Mould One Pro Cycling
3 Andrew Hawdon Raleigh GAC
4 Matt Cronshaw Madison Genesis
5 Will Fox Pedal Heaven RT
6 Russell Downing CULT Energy Pro Cycling
7 Alex Paton Pedal Heaven RT
8 Jacob Tipper Neon-Velo Cycling Team
9 Richard Hepworth SportGrub KUOTA Cycling Team
10 David McGowan Pedal Heaven RT
East Yorkshire Classic: 24th July
Read more on this race here
1 Felix English JLT Condor
2 Jonathan Mould One Pro Cycling
3 Mike Northey Madison Genesis
4 Steve Lampier Raleigh GAC
5 Thomas Moses JLT Condor
6 Edward Clancy MBE JLT Condor
7 Marc Hester One Pro Cycling
8 Matt Cronshaw Madison Genesis
9 Graham Briggs JLT Condor
10 David McGowan Pedal Heaven RT
British Circuit Race Championships 2015 – Barnsley
Read more on this race here
1 Ian Bibby NFTO
2 Graham Briggs JLT Condor
3 George Atkins One Pro Cycling
4 Jonathan McEvoy NFTO
5 Dale Appleby NFTO
6 Matthew Gibson 100% ME
7 Alex Paton Pedal Heaven RT
8 Evan Oliphant Raleigh GAC
9 James Lowsley-Williams NFTO
10 Edward Clancy MBE JLT Condor
Chepstow Grand Prix: 5th August
Read more on this race here
1 Graham Briggs JLT Condor
2 Thomas Moses JLT Condor
3 Chris Opie One Pro Cycling
4 Kristian House JLT Condor
5 Harry Tanfield JLT Condor
6 Dale Appleby NFTO
7 James Lowsley-Williams NFTO
8 Stephen Williams Pedal Heaven RT
9 Liam Stones Raleigh GAC
10 Mitchell Webber Pedal Heaven RT
Wales Open Criterium: 7th August
Read more on this race here
1 Graham Briggs JLT Condor
2 Jonathan McEvoy NFTO
3 Steele Von Hoff NFTO
4 Christopher Lawless Team Wiggins
5 Mark Stewart 100% ME
6 James Lowsley-Williams NFTO
7 Jonathan Mould One Pro Cycling
8 Alex Paton Pedal Heaven RT
9 Ian Bibby NFTO
10 Ryan Davis SportGrub KUOTA Cycling Team
YESSS Tickhill Grand Prix: 20th September
Read more on this race here
1 Christopher Lawless Team Wiggins
2 Graham Briggs JLT Condor
3 Jake Hales Spirit Bikes Racing Team
4 Connor Swift Polypipe Cycling Team
5 Adam Kenway SportGrub KUOTA Cycling Team
6 Tom Mazzone Polypipe Cycling Team
7 Simon Wilson Polypipe Cycling Team
8 Oliver Peckover Sherwood Pines Cycles SRAM RT
9 Alastair Hepworth Team Envelopemaster/Bikeboxala…
10 Richard Hepworth SportGrub KUOTA Cycling Team
Huddersfield Criterium 2015: July 8th
1 Peter Williams One Pro Cycling
2 Gabriel Cullaigh 100% ME
3 Samuel Williams One Pro Cycling
4 Jacob Tipper Neon-Velo Cycling Team
5 Connor Swift Polypipe Cycling Team
6 Ryan Davis SportGrub KUOTA Cycling Team
7 James Moss MTS Cycle Sport Scott RT
8 Matthew Kipling MTS Cycle Sport Scott RT
9 David Clarke Giordana-Mitsubishi Electric R…
10 Paul Rymer Wilsons Wheels Race Team
Leicester Castle Classic: 16th August
1 Matt Cronshaw Madison Genesis
2 Alex Paton Pedal Heaven RT
3 George Atkins One Pro Cycling
4 Andrew Hawdon Raleigh GAC
5 Jonathan Mould One Pro Cycling
6 Erick Rowsell Madison Genesis
7 Mark McNally Madison Genesis
8 Graham Briggs JLT Condor
9 Gabriel Cullaigh 100% ME
10 Ian Wilkinson Raleigh GAC
Out of the Saddle Summer Road Race: August 30th
1 Graham Briggs JLT Condor
2 James Gullen Velosure Starley Primal
3 Thomas Traviss-Pollard Polypipe Cycling Team
4 Jack Barrett Team Moda-Anon
5 David Clarke Giordana-Mitsubishi Electric R…
6 Greig Burt Beeston Cycling Club
7 Peter Barusevicus Wheelbase Altura MGD
8 Ross Lamb Beeston Cycling Club
9 Ben Rowe Achieve Northside Skinnergate
10 Simon Wilson Polypipe Cycling Team
Ilkley Cycle Races
1 Peter Williams One Pro Cycling
2 Thomas Moses JLT Condor
3 Thomas Traviss-Pollard Polypipe Cycling Team
4 Richard Hepworth SportGrub KUOTA Cycling Team
5 David McGowan Pedal Heaven RT
6 Robert Scott VCUK PH-MAS Junior Cycling Tea…
7 Martin Woffindin Cycle Sport Pendle
8 Stuart Reid Wheelbase Altura MGD
9 Scott Thwaites Bora–Argon 18
10 Ian Field Hargroves Cycles – Ridley RT
Pontefract Grand Prix: June 7th
1 Peter Williams One Pro Cycling
2 Tom Mazzone Polypipe Cycling Team
3 Adam Kenway SportGrub KUOTA Cycling Team
4 David Bates Mammoth Lifestyle Racing Team
5 William Brown Achieve Northside Skinnergate
6 Simon Wilson Polypipe Cycling Team
7 Ashley Marshall Achieve Northside Skinnergate
8 Connor Swift Polypipe Cycling Team
9 Ryan Davis SportGrub KUOTA Cycling Team
10 David Clarke Giordana-Mitsubishi Electric R…
Shrewsbury Grand Prix: May 31st
1 Dale Appleby NFTO
2 Steven Roach Cycle-Tec
3 Jacob Tipper Neon-Velo Cycling Team
4 Jake Hales Spirit Bikes Racing Team
5 Simon Holt Pedal Heaven RT
6 William Brown Achieve Northside Skinnergate
7 George Moore Bicicielo
8 Edmund Bradbury NFTO
9 Jack Escritt HMT Academy with JLT Condor
10 Ashley Marshall Achieve Northside Skinnergate
Doncaster Town Centre Races: May 31st
1 Harry Tanfield JLT Condor
2 Charlie Tanfield Easton Ritte
3 Thomas Pidcock Speedflex Race Team
4 Matthew Kipling MTS Cycle Sport
5 Connor Swift Polypipe Cycling Team
6 Russell Hampton Polypipe Cycling Team
7 Tom Mazzone Polypipe Cycling Team
8 Joshua Hunt One Pro Cycling
9 Samuel Williams One Pro Cycling
10 Ryan Davis SportGrub KUOTA Cycling Team
Wally Gimber: March 22nd
1 Karol Domagalski Raleigh GAC
2 Steve Lampier Raleigh GAC
3 Jamie Caldwell Richardsons-Trek RT
4 Tobyn Horton Madison Genesis
5 George Wood Richardsons-Trek RT
6 Brad Morgan Raleigh GAC
7 Sam Lowe Raleigh GAC
8 Chris McNamara Pedal Heaven RT
9 Joseph Moses JLT Condor
10 Robert Moore Pedal Heaven RT
Totnes-Vire Stage Race: March 28/29
Overall
1 Steve Lampier Raleigh GAC
2 Jonathan Mould One Pro Cycling
3 Chris Opie One Pro Cycling
4 Yanto Barker One Pro Cycling
5 Edmund Bradbury NFTO
6 Karol Domagalski Raleigh GAC
7 Marcin Bialoblocki One Pro Cycling
8 Dale Appleby NFTO
9 Evan Oliphant Raleigh GAC
10 Adrià Moreno Sala Velosure Starley Primal
Stage 1
1 Jonathan Mould One Pro Cycling
2 Karol Domagalski Raleigh GAC
3 Edmund Bradbury NFTO
4 Chris Opie One Pro Cycling
5 Steve Lampier Raleigh GAC
6 Morgan Kneisky Raleigh GAC
7 George Harper One Pro Cycling
8 Marcin Bialoblocki One Pro Cycling
9 Stephen Williams Pedal Heaven RT
10 Dale Appleby NFTO
Stage 2
1 Chris Opie One Pro Cycling
2 Jonathan Mould One Pro Cycling
3 Morgan Kneisky Raleigh GAC
4 Dale Appleby NFTO
5 Steve Lampier Raleigh GAC
6 Marcin Bialoblocki One Pro Cycling
7 Karol Domagalski Raleigh GAC
8 Yanto Barker One Pro Cycling
9 Alexander Murison Easton Ritte
10 George Pym Raleigh GAC
Stage 3
1 Steve Lampier Raleigh GAC
2 Jonathan Mould One Pro Cycling
3 Yanto Barker One Pro Cycling
4 Chris Opie One Pro Cycling
5 Edmund Bradbury NFTO
6 Marcin Bialoblocki One Pro Cycling
7 Karol Domagalski Raleigh GAC
8 Andrew Feather Bikeshed – Exeter Uni
9 Dale Appleby NFTO
10 Evan Oliphant Raleigh GAC
Ride London
1 DRUCKER, Jean Pierre (LUX) BMC Racing Team 04:47:47
2 TEUNISSEN, Mike (NED) Team Lotto NL-Jumbo 04:47:47
3 SWIFT, Ben (GBR) Team Sky 04:47:47
4 VANMARCKE, Sep (BEL) Team Lotto NL-Jumbo 04:47:49
5 SBARAGLI, Kristian (ITA) MTN – Qhubeka 04:47:50
6 HOWARD, Leigh (AUS) Orica GreenEDGE 04:47:51
7 VAN ROOY, Kenneth (BEL) Lotto Soudal 04:48:15
8 GAVIRIA RENDON, Fernando (COL) Etixx-Quick Step 04:48:36
9 HOFLAND, Moreno (NED) Team Lotto NL-Jumbo 04:48:47
10 LAMPAERT, Yves (BEL) Etixx-Quick Step 04:48:48
Overall
1 BOASSON HAGEN Edvald MTN 34:52:52
2 POELS Wouter SKY 13
3 DOULL Owain WGN 42
4 GULDHAMMER Rasmus CLT 43
5 STYBAR Zdenek EQS 51
6 FERNANDEZ Ruben MOV ST
7 KRUIJSWIJK Steven TLJ ST
8 VAN BAARLE Dylan TCG 53
9 SÖRENSEN Chris Anker TCS 59
10 MEURISSE Xandro SKT 01:02
Stage 1
1 VIVIANI Elia SKY 04:26:29
2 CAVENDISH Mark EQS @ same time
3 GREIPEL André LTS @ same time
4 DOULL Owain WGN @ same time
5 LOBATO DEL VALLE Juan Jose MOV @ same time
6 LIGTHART Pim LTS @ same time
7 RENSHAW Mark EQS @ same time
8 FARRAR Tyler MTN @ same time
9 BETTIOL Alberto TCG @ same time
10 BRIGGS Graham JLT @ same time
Stage 2
1 VAKOC Petr EQS 04:02:22
2 LOBATO DEL VALLE Juan Jose MOV 7
3 BOASSON HAGEN Edvald MTN 9
4 GULDHAMMER Rasmus CLT ST
5 TRENTIN Matteo EQS ST
6 DOULL Owain WGN ST
7 DEBUSSCHERE Jens LTS ST
8 TEUNS Dylan BMC ST
9 IZAGIRRE INSAUSTI Gorka MOV ST
10 MEGIAS LEAL Javier TNN ST
Stage 3
1 VIVIANI Elia SKY 05:08:18
2 LOBATO DEL VALLE Juan Jose MOV ST
3 TRENTIN Matteo EQS ST
4 ENGER Sondre Holst IAM ST
5 DEBUSSCHERE Jens LTS ST
6 DOULL Owain WGN ST
7 BETTIOL Alberto TCG ST
8 BRIGGS Graham JLT ST
9 PETERS Alex GBR ST
10 POELS Wouter SKY ST
Stage 4
1 GAVIRIA RENDON Fernando EQS 05:13:08
2 GREIPEL André LTS ST
3 BOASSON HAGEN Edvald MTN ST
4 DOULL Owain WGN ST
5 DEBUSSCHERE Jens LTS ST
6 VANGENECHTEN Jonas IAM ST
7 VIVIANI Elia SKY ST
8 CIOLEK Gerald MTN ST
9 GERTS Floris BMC ST
10 BRIGGS Graham JLT ST
Stage 5
1 POELS Wouter SKY 04:12:22
2 BOASSON HAGEN Edvald MTN 2
3 INTXAUSTI ELORRIAGA Benat MOV 17
4 STYBAR Zdenek EQS 18
5 GULDHAMMER Rasmus CLT ST
6 KRUIJSWIJK Steven TLJ ST
7 MEURISSE Xandro SKT ST
8 SÖRENSEN Chris Anker TCS ST
9 FERNANDEZ Ruben MOV ST
10 TEUNS Dylan BMC ST
Stage 6
1 TRENTIN Matteo EQS 04:45:27
2 BOASSON HAGEN Edvald MTN ST
3 DOULL Owain WGN 4
4 STYBAR Zdenek EQS ST
5 DEBUSSCHERE Jens LTS ST
6 BETTIOL Alberto TCG ST
7 PETERS Alex GBR ST
8 TEUNS Dylan BMC ST
9 MEURISSE Xandro SKT ST
10 POELS Wouter SKY ST
Stage 7
1 GREIPEL André LTS 05:14:42
2 VIVIANI Elia SKY ST
3 ENGER Sondre Holst IAM ST
4 RENSHAW Mark EQS ST
5 BOASSON HAGEN Edvald MTN ST
6 DOULL Owain WGN ST
7 GULDHAMMER Rasmus CLT ST
8 VANGENECHTEN Jonas IAM ST
9 VAN BAARLE Dylan TCG ST
10 DEBUSSCHERE Jens LTS ST
Stage 8
1 VIVIANI Elia SKY 01:50:16
2 LOBATO DEL VALLE Juan Jose MOV ST
3 TRENTIN Matteo EQS ST
4 BOASSON HAGEN Edvald MTN ST
5 DEBUSSCHERE Jens LTS ST
6 ENGER Sondre Holst IAM ST
7 RENSHAW Mark EQS ST
8 BRIGGS Graham JLT ST
9 ZEPUNTKE Ruben TCG ST
10 DOULL Owain WGN ST
Tour of Yorkshire
Stage 1
8th Erick Rowsell
9th Richard Handley
Stage 2
7 Russell Downing
9 Harry Tanfield
Overall
8 Erick Rowse
10 Richard Handley
Time Trial Championship
1 Alex Dowsett Movistar Team 01:00:11.13
2 Edmund Bradbury NFTO 01:03:42.25
3 Ryan Perry SportGrub KUOTA Cycling Team 01:04:02.28
4 Matthew Bottrill www.drag2zero.com 01:04:31.50
5 Lloyd Chapman Richardsons – Trek RT 01:05:43.02
6 Ashley Cox CC Luton 01:05:52.70
7 Tejvan Pettinger Sri Chinmoy Cycling Team 01:06:07.64
8 Jason Bouttell Velopro 01:06:15.57
9 Josh Williams Revolutions Racing 01:06:23.50
10 Gruffudd Lewis Pedal Heaven RT 01:06:31.07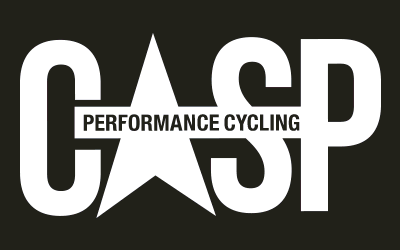 The Winners (only British based riders in this table)
Chris Lawless 4
Edward Clancy 3
Marcin Bialoblocki 3
Ian Bibby 3
Graham Briggs 3
Peter Williams 3
Jonathan Mould 3
Erick Rowsell 2
Steele Von Hoff 2
Kristian House 2
Thomas Scully 2
Chris Opie 2
Steve Lampier 2
Matt Cronshaw 1
Felix English 1
Andrew Hawdon 1
Andrew Tennant 1
Christopher Latham 1
Peter Kennaugh 1
George Harper 1
Daniel Mclay 1
Richard Handley 1
Gabriel Cullaigh 1
Dale Appleby 1
Harry Tanfield 1
Karol Domagalski 1
Podiums in 2015 National A and above races
Jonathan Mould 11
Steve Lampier 7
Chris Opie 7
Christopher Lawless 6
Graham Briggs 6
Steele Von Hoff 6
Edward Clancy 5
Ian Bibby 4
Morgan Kneisky 4
Andrew Tennant 4
Yanto Barker 4
Mike Northey 4
Jonathan McEvoy 4
Peter Williams 4
Kristian House 4
Marcin Bialoblocki 3
Erick Rowsell 3
Thomas Stewart 3
Tobyn Horton 3
Thomas Moses 3
Andrew Hawdon 2
Matt Cronshaw 2
Felix English 2
George Atkins 2
Gabriel Cullaigh 2
Thomas Scully 2
Harry Tanfield 2
Christopher Latham 2
Mark Cavendish 2
Thomas Traviss-Pollard 2
Karol Domagalski 2
Edmund Bradbury 2
Owain Doull 2
Ian Stannard 1
Sam Lowe 1
Peter Kennaugh 1
Mark McNally 1
Morgan Kneisky 1
George Harper 1
Richard Handley 1
William Bjergfelt 1
Daniel Mclay 1
Adam Blythe 1
David McGowan 1
Jake Hales 1
Samuel Williams 1
Alex Paton 1
James Gullen 1
Tom Mazzone 1
Adam Kenway 1
Dale Appleby 1
Steven Roach 1
Jacob Tipper 1
Charlie Tanfield 1
Thomas Pidcock 1
Jamie Caldwell 1
Ben Swift 1
Alex Dowsett 1
Ryan Perry 1
Top 10s
Jonathan Mould One Pro Cycling 22
Marcin Bialoblocki One Pro Cycling 16
Steve Lampier Raleigh GAC 15
Graham Briggs JLT Condor 14
Yanto Barker One Pro Cycling 14
Chris Opie One Pro Cycling 14
Christopher Lawless Team Wiggins 12
Karol Domagalski Raleigh GAC 11
Morgan Kneisky Raleigh GAC 11
Dale Appleby NFTO 11
Owain Doull Team Wiggins 11
Thomas Stewart Madison Genesis 10
Ian Bibby NFTO 10
Jonathan McEvoy NFTO 10
David McGowan Pedal Heaven RT 10
Evan Oliphant Raleigh GAC 9
Peter Williams One Pro Cycling 9
Tobyn Horton Madison Genesis 9
Steele Von Hoff NFTO 9
Andrew Tennant Team Wiggins 8
Edward Clancy MBE JLT Condor 8
Alex Paton Pedal Heaven RT 8
Richard Hepworth SportGrub KUOTA 7
Erick Rowsell Madison Genesis 7
Mark McNally Madison Genesis 7
Mike Northey Madison Genesis 6
Adrià Moreno Sala Velosure Starley 6
Kristian House JLT Condor 6
Edmund Bradbury NFTO 6
Matt Cronshaw Madison Genesis 6
Thomas Scully Madison Genesis 5
Eddie Dunbar NFTO 5
Richard Handley JLT Condor 5
Gabriel Cullaigh 100% ME 5
Harry Tanfield JLT Condor 5
George Atkins One Pro Cycling 5
Will Fox Pedal Heaven RT 5
Stephen Williams Pedal Heaven 5
Jacob Tipper Neon-Velo Cycling Team 5
Liam Stones Raleigh GAC 4
Joshua Hunt One Pro Cycling 4
George Harper One Pro Cycling 4
Felix English JLT Condor 4
Sam Lowe Raleigh GAC 4
James Lowsley-Williams NFTO 4
Thomas Moses JLT Condor 4
Ryan Davis SportGrub KUOTA Cycling Team 4
Connor Swift Polypipe Cycling Team 4
Adam Kenway SportGrub KUOTA Cycling Team 4
Tom Mazzone Polypipe Cycling Team 3
Simon Wilson Polypipe Cycling Team 3
Gruffudd Lewis Pedal Heaven RT 3
William Bjergfelt SportGrub KUOTA 3
Jack Pullar Velosure Starley Primal 3
Ian Wilkinson Raleigh GAC 3
Russell Downing CULT Energy Pro Cycling 3
Scott Thwaites Bora–Argon 18 3
Andrew Hawdon Raleigh GAC 3
David Clarke Giordana-Mitsubishi Electric R 3
Matthew Kipling MTS Cycle Sport Scott 2
Thomas Traviss-Pollard Polypipe Cycling Team 2
Samuel Williams One Pro Cycling 2
Marc Hester One Pro Cycling 2
Lloyd Chapman Richardsons-Trek RT 2
James Gullen Velosure Starley Primal 2
Christopher Latham 100% ME 2
George Harper One Pro Cycling 2
George Pym Raleigh GAC 2
Mark Cavendish MBE Etixx – Quick-Step 2
Adam Blythe ORICA GreenEDGE 2
Alex Peters 2
Jake Hales Spirit Bikes Racing Team 2
Rory Townsend Pedal Heaven RT 1
Liam Holohan Madison Genesis 1
Tao Geoghegan Hart Axeon Cycling Team 1
Ian Wilkinson Raleigh GAC 1
Dan Fleeman SportGrub KUOTA Cycling Team 1
Robert Partridge NFTO 1
Zachery May NFTO 1
Adam Kenway SportGrub Kuota 1
David Lines Velosure Starley Primal 1
Wouter Sybrandy Nuun-Sigma Sport- 1
Peter Kennaugh Team Sky 1
Ian Stannard Team Sky 1
Luke Rowe Team Sky 1
Andrew Fenn Team Sky 1
Daniel Mclay Bretagne-Seche Environnement 1
Matthew Gibson 100% ME 1
Mitchell Webber Pedal Heaven RT 1
Mark Stewart 100% ME 1
Oliver Peckover Sherwood Pines Cycles 1
Alastair Hepworth Team Envelopemaster 1
Paul Rymer Wilsons Wheels Race Team 1
James Moss MTS Cycle Sport Scott RT 1
Jack Barrett Team Moda-Anon 1
Greig Burt Beeston Cycling Club 1
Peter Barusevicus Wheelbase Altura MGD 1
Ross Lamb Beeston Cycling Club 1
Ben Rowe Achieve Northside Skinnergate 1
Robert Scott VCUK PH-MAS Junior Cycling 1
Martin Woffindin Cycle Sport Pendle 1
Stuart Reid Wheelbase Altura MGD 1
Ian Field Hargroves Cycles – Ridley RT 1
Steven Roach Cycle-Tec 1
Simon Holt Pedal Heaven RT 1
William Brown Achieve Northside Skinnergate 1
George Moore Bicicielo 1
Jack Escritt HMT Academy with JLT Condor 1
Ashley Marshall Achieve Northside 1
Charlie Tanfield Easton Ritte 1
Thomas Pidcock Speedflex Race Team 1
Russell Hampton Polypipe Cycling Team 1
Jamie Caldwell Richardsons-Trek RT 1
George Wood Richardsons-Trek RT 1
Brad Morgan Raleigh GAC 1
Chris McNamara Pedal Heaven RT 1
Joseph Moses JLT Condor 1
Robert Moore Pedal Heaven RT 1
Alexander Murison Easton Ritte 1
Andrew Feather Bikeshed – Exeter Uni ` 1
Ben Swift 1
Alex Dowsett Movistar 1
Ryan Perry SportGrub KUOTA Cycling 1
Matthew Bottrill www.drag2zero.com 1
Ashley Cox CC Luton 1
Tejvan Pettinger Sri Chinmoy 1
Jason Bouttell Velopro 1
Josh Williams Revolutions Racing 1
Cameron Jeffers Bill Nickson Cycles RT 1
Regional RR Champs
Yorkshire
1 Adam Duggleby SportGrub KUOTA Cycling Team Finished Elite 60
2 Richard Hepworth SportGrub KUOTA Cycling Team Finished Elite 52
3 Alex Orrell-Turner Wheelbase Altura MGD Finished 1st 45
4 John Tanner Finished 2nd 40
5 Thomas Traviss-Pollard Holmfirth Cycling Club
North East
1 Ben Hetherington Achieve Northside Skinnergate Finished Elite 60
2 Scott McCrossan Paisley Velo Race Team Finished Elite 52
3 Matthew Kipling MTS Cycle Sport Finished 2nd 45
4 Charlie Tanfield Easton Ritte Finished 1st 40
5 William Brown Achieve Northside Skinnergate
South East
1 Robert Moore Pedal Heaven RT Finished Elite 60
2 Chris McNamara Pedal Heaven RT Finished 1st 52
3 Rory Townsend Pedal Heaven RT Finished Elite 45
4 Alex Paton Pedal Heaven RT Finished Elite 40
5 Jamie Pine Pedal Heaven RT
East Midlands
1 Karol Domagalski Raleigh GAC Finished Elite 60
2 Joseph Clark Team Envelopemaster/Bikeboxala… Finished 2nd 52
3 Adam Kenway SportGrub KUOTA Cycling Team Finished 1st 45
4 Oliver Maxwell SportGrub KUOTA Cycling Team Finished Elite 40
5 David Bolland Clay Cross Road Team
South Region
1 Ben Stockdale SportGrub KUOTA Cycling Team Finished 1st 60
2 Tristan Robbins Madison Genesis Finished Elite 52
3 William Bjergfelt SportGrub KUOTA Cycling Team Finished Elite 45
4 James Phillips Dream Cycling Race Team Finished Elite 40
5 Daniel Halksworth Velo Sport Jersey
South West
1 Cameron Pelly Cycle Sport Dynamo Finished 3rd 30
2 Elliot Redfern Giant Cycling Club – Halo Film… Finished 3rd 25
3 Charlie Meredith Giant Cycling Club – Halo Film… Finished 3rd 21
4 Oliver Cooper 1st Chard Whls Finished 3rd 17
5 Ryan Dunn Cycle Sport Dynamo
West Midlands
1 Jacob Tipper Neon-Velo Cycling Team Finished Elite 30
2 George Bartlett NFTO Race Club Finished 2nd 25
3 Elliot Jones Paramount CRT Finished 2nd 21
4 Matthew Clarke Wheelbase Altura MGD Finished 1st 17
5 Matthew Cartlidge Kuota – Spinergy – GSG
Eastern Region
1 Lloyd Chapman Richardsons-Trek RT Finished 1st 60
2 Russell Hampton Polypipe Cycling Team Finished 1st 52
3 Andrew Hastings Richardsons-Trek RT Finished Elite 45
4 Edmund Bradbury NFTO Finished 1st 40
5 Alexander Murison Easton Ritte
North West
1 Richard Handley JLT Condor Finished Elite 60
2 David McGowan Pedal Heaven RT Finished Elite 52
3 James Gullen Velosure Starley Primal Finished Elite 45
4 Matt Cronshaw Madison Genesis Finished Elite 40
5 Dillon Byrne Champion System VCUK Racing Te…
Send your results as well as club, team & event news here
---
Other Results on VeloUK (including reports containing results)

---
Other News on VeloUK