Madison Genesis rider Mark McNally is heading back to Belgium to race for Pro Conti team Wanty – Groupe Gobert in 2016
Feature – Mark McNally Returns to Belgium
He's only 26 but Liverpool's Mark McNally (Madison Genesis) has packed a lot of racing into his career so far and he's just moved up a level when it comes to teams having signed for Wanty – Groupe Gobert, a Pro Conti UCI squad.
A great ride in a break with two riders from his new team helped him impress enough to have the team wanting him on their books for 2016.
Here is what his new team had to say about Mark this morning when they announced their first British signing: "The connection between Wanty-Groupe Gobert and Mark McNally went via Roger Hammond, teammanager of Madison-Genesis.
"I know Roger very well. I have been his sports director for almost his entire career," the team's Hilaire Van Der Schueren explains. "He suggested Mark and I followed his racing in Belgium and the Tour of Britain. He knows the Flemish races well: won the Erpe-Mere kermesse, was third in GP Jef Scherens and tenth in a hard fought edition of GP Zottegem."
McNally even speaks a little bit of Flemish because of his girlfriend Pia De Quint: rider for UCI women's team Lares-Waowdeals.
Above: On the podium at the Tour of Yorkshire
"I am very excited, naturally," the Liverpudlian smiles. "This is a step up. It was a long time coming and it's a dream come true. This is my first pro contract and riding with a procontinental team enables me to ride WorldTour-level races."
"Belgian cycling suits me well. Fast races without long climbs where I hope to show my versatility: working for a sprinter, being in a breakaway or ride for a result myself. I like the life in Belgium, much more relaxed than the UK."
"I already showed that I am competitive in the Belgian races that Madison-Genesis did this August: one win, one podium and one top ten. Some riders on the Wanty-Groupe Gobert team I know already. Roy Jans and I were on An Post-Chain Reaction together. I expect I'll adjust well and that we'll have a great season together."
Bike racing part of the fabric with Mark
Mark has been racing since he was eleven and in 2014, he spent a week on the podium in the King of the Mountains jersey whilst riding for An Post. He then returned to Britain to race for Madison Genesis in 2015 and that team's racing in pre Tour of Britain events abroad gave him the opportunity to get some results which in turn has led to his moving on to a bigger team and a chance at riding the classics.
"I'm made up to have signed for them" he said on the phone on Thursday. Talking about how he made contact with the team, he explained "I was third in a UCI 1.1 and I was away with two of their guys all day and one them won and I was third. It went from there."
It's ironic that after five years with AN Post in Belgium, that it took a chance race like that with a British team to bring him to the attention of a ProConti team. It is the first time that the former GB Academy rider who was based in Italy at 19, has ridden at ProConti level and is a long way from his days with the British Halfords team he was in before making Belgium his home at An Post.
"They don't have super star riders but they have good riders and their results in the big races comes from hard graft. Hopefully I will be able to add my own hard graft and aggressiveness to it. The team did Flanders and Roubaix this year and hopefully will do the same next year."
"They are races I have dreamt of doing since I was a kid. So I am really happy to have a chance and opportunity to be part of a team that is riding at that highest level."
2015 with Madison Genesis
Talking about why he came back to Britain for 2015, Mark explained "I needed a change after five years at An Post and when you have been in a team that long, people look at you and think 'he's happy there' and I was happy but I needed a change and some new challenges".
"Working with Roger (Hammond) was a huge incentive for me. Someone I grew up watching on TV in the big races and he's a great rider in his own right. That drew me to Madison Genesis and once I met all the lads, we all got on well so it was a good year. Not only did we get results but we're all good friends".
Part of the winning team six years after his first Tour Series win in 2009 with Halfords
"The (Pearl Izumi) Tour Series was a massive part of the year for the team and the Tour of Yorkshire before that when I got in a break and we didn't get caught until right at the end. That was the first highlight of the year followed by the Tour Series. Then we had the Tour of Britain prep abroad when I won the pro kermesse and was third in the 1.1 in Grote Prijs Jef Scherens and then the Tour of Britain".
"I had another punt at the mountains jersey which didn't come off but I'd like to think we rode well in the Tour of Britain and showed that we were strong as a team."
Talking about adjusting between racing in Britain and Europe, he says "there may be a little adjusting to do because the seasons earlier so I'll start training a bit earlier. I do love racing in Belgium, it's a nice culture and there is a lot of good bike racing so it will be good".
Mark on the left, part of the Halford's winning team in 2009 in the first ever Tour Series.
"Racing In Britain reminded me of how much I missed the European racing. I did love being at home and racing here but the big races and the atmosphere and the style of the racing, I miss that buzz you get racing in events with the big teams in them. You get that opportunity in the UCI races here but I think it reminded me of what I perhaps took for granted before".
Things are on the up for Mark now and as he says, "without the tough times, you would not appreciate the good times. I am happy with my career so far and I now have a big opportunity for next year and I want to make the most of it".
Final question was what he thought of the level in Britain after a long time away. It was back in 2009 he rode the Tour Series and the domestic races with Halfords. Six years on, he came back and says of the racing here "the progress of the sport in the UK over the past few years is amazing".
"The popularity of the Tour Series has increased and the level of that was very high this year. And then events like Ride London, all the big teams want to come here and we can see the racing here can help riders go up to the next level."
"Scud (Tom Scully) has gone to Drapac which is ProConti, Adam stepped back up to World Tour from NFTO and that all is a testament to the quality of the racing scene in the UK now."
When we'll see Mark back in Britain is unknown but his big goal now is to prepare for the 2016 season where the dream scenario would be to ride Tour of Flanders and/or Paris-Roubaix. We wish him lots of luck in that goal.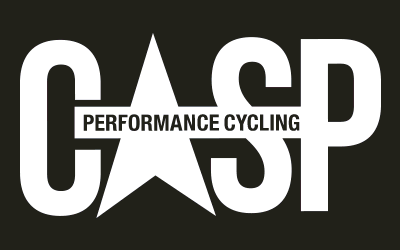 Send your results as well as club, team & event news here
---
Other Results on VeloUK (including reports containing results)

---
Other News on VeloUK