Bronze Medal for GB's Women in the Team Pursuit with three riders, no medals for the Men's Team Pursuit
World Track Cup – Day 1
The Golden days of the European Championships are but a memory as the GB team step up to take on the Worlds best and its not just the weather that is so mucher hotter in Cali (Columbia)

Photos: @TrackWCupCali
In the Women's Team Pursuit Bronze medal final, Great Britain scraped past China with three riders after an unwell Elinor Barker fell ill. That left Joanna Rowsell Shand, Katie Archibald and Ciara Horne to tackle the Chinese and in an edge of the seat battle, the Brits just held on by two tenths. The team started with four riders but Barker, pulled off straight away, leaving GB with just three to take on the four of China.
The team has qualified second fastest behind Canada and in the next round, Archibald replaced Trott, who will ride the omnium on Saturday and Sunday. There was to be no golden chance of the top spot for GB as the Brits were beaten by the USA who went through to the Gold/Silver final where they were beaten by their neighbours Canada.
Men's Team Pursuit
There was dissapointment for the Men's team as they could finish fifth in the Men's Team Pursuit. They had qualified fourth but with the times all so close, it was an open contest for the medals. In the first round, GB were faster than their qualifying ride on a slow track but still could not beat the Russians and so they were relegated to the ride off for fifth place where they beat Germany.
Photos: @TrackWCupCali
The news in the sprint events was no better where Philip Hindes, Jason Kenny and Lewis Oliva were denied a ride for a medal in the men's team sprint after recording the fifth fastest time in qualifying. The only good news was that Jason Kenny stuck in the fastest second lap with 12.806 seconds. Winners were Germany from Poland and the Netherlands.
In the Women's Team Sprint, Victoria Williamson and Katy Marchant were only ninth in 33.746. China won from the Aussies and a Russian team in third.
In the Points race, only 13 riders competed for the medals where the win went to Hong Kong. The only British based rider racing was Irish licence holder Felix English who was 7th.
RESULTS
WOMEN'S TEAM PURSUIT
World Record 4:13.683 AUS – Australia Saint-Quentin en Yvelines (FRA) 19 FEB 2015
Qualifying
1 CAN – Canada 4:21.359
2 GBR – Great Britain 4:21.736
TROTT Laura, BARKER Elinor, HORNE Ciara, ROWSELL Joanna (X)
3 USA – United States 4:23.923
4 CHN – China 4:31.400
5 ITA – Italy 4:33.503
6 GER – Germany 4:33.606
7 POL – Poland 4:34.914
8 AUS – Australia 4:35.229
9 RUS – Russia 4:35.253
10 IRL – Ireland 4:35.698
11 HKG – Hong Kong 4:37.019
12 COL – Colombia 4:38.445
13 ESP – Spain 4:39.183
14 JPN – Japan 4:39.226
15 BLR – Belarus 4:39.932
16 NZL – New Zealand 4:42.927
Round 1
Heat 1
1. Poland 4:33.218
2. Germany 4:38.054
Heat 2
1 Australia 4:34.111
2. Italy 4:35.931
Heat 3
1. United States 4:21.508
2. Great Britain 4:23.661
ROWSELL Joanna, HORNE Ciara, BARKER Elinor, ARCHIBALD Katie
Heat 4
1. Canada 4:21.940
2. China 4:26.970
Finals
Gold/Silver
1. Canada 4:20.139
2. USA 4:25.826
Bronze
1. Great Britain 4:26.662
Archibald, Barker, Horne, Rowsell
2. China 4:26.831
MEN'S TEAM PURSUIT
World Record 3:51.659 GBR – Great Britain London (GBR) 3 AUG 2012
Qualifying
1 RUS – Russia 3:59.924
2 SUI – Switzerland 4:00.339
3 AUS – Australia 4:01.301
4 GBR – Great Britain 4:01.507
BURKE Steven, DOULL Owain, TENNANT Andrew, WIGGINS Bradley
5 GER – Germany 4:02.217
6 NZL – New Zealand 4:02.394
7 DEN – Denmark 4:03.790
8 CHN – China 4:04.262
9 NED – Netherlands 4:04.470
10 FRA – France 4:04.771
11 COL – Colombia 4:05.463
12 CAN – Canada 4:05.535
13 ITA – Italy 4:06.316
14 BLR – Belarus 4:06.361
15 BEL – Belgium 4:07.514
16 ESP – Spain 4:07.663
17 IRL – Ireland 4:13.038
Round 1
Heat 1
1. Denmark 3:59.890 60.027 QB
2. New Zealand 4:02.235
Heat 2
1. Germany 4:00.598
2. China 4:08.136
Heat 3
1. Switzerland 3:58.998 QG
2. Australia 3:59.402 QB
Heat 4
1. Russia 3:59.315 60.171 QG
2. Great Britain 4:00.629
WIGGINS Bradley, TENNANT Andrew, DOULL Owain, DIBBEN Jonathan
Finals
Gold/Silver
1. Russia 4:01.064
2. Switzerland 4:01.972
Bronze
3. Australia 4:01.060
4. Denmark 4:02.827
5th/6th
5. Great Britain 2:56.825 caught *
Burke, Doull, Wiggins, Tennant
6. Germany
* Fastest opening kilo, second kilo & third of all the finals
MENS TEAM SPRINT
World Record 41.871 GER – Germany Aguascalientes (MEX) 5 DEC 2013
Final
1. Germany 43.095
EILERS Joachim, NIEDERLAG Max, ENDERS Rene
2. Germany 43.748
LIPA Mateusz, SARNECKI Rafal, DREJGIER Grzegorz
3. Netherlands 43.106
HAAK Hugo, HOOGLAND Jeffrey, VAN 'T HOENDERDAAL Nils
4. Australia 43.694
GLAETZER Matthew, SCHMID Jacob, HART Nathan,
Qualifying
1 GER – Germany 43.545
2 POL – Poland 43.781
3 NED – Netherlands 43.830
4 AUS – Australia 43.897
5 GBR – Great Britain 44.311
6 TTB – Track Team Brandenburg 44.397
7 CHN – China 44.430
8 VEN – Venezuela 44.592
9 RUS – Russia 44.640
11 FRA – France 44.666
12 COL – Colombia 44.673
13 KOR – Korea 44.803
14 BRA – Brazil 45.250
15 CAN – Canada 45.433
16 NZL – New Zealand 45.463
17 JPN – Japan 45.660
18 ERD – Team Erdgas.2012 46.322
19 TTO – Trinidad And Tobago 46.333
WOMEN's TEAM SPRINT
Qualifying
1 JAY – Team Jayco-Ais 32.546
MEARES Anna, MORTON Stephanie
2 CHN – China 32.644
3 RVL – Rusvelo 32.728
4 GER – Germany 33.088
5 NED – Netherlands 33.220
6 RUS – Russia 33.493
7 ESP – Spain 33.545
8 CAN – Canada 33.726
9 GBR – Great Britain 33.746
WILLIAMSON Victoria, MARCHANT Katy
10 FRA – France 33.818
11 NZL – New Zealand 33.932
12 COL – Colombia 33.981
13 UKR – Ukraine 34.567
14 MEX – Mexico 34.610
15 JPN – Japan 35.471
Finals
Gold/Silver
1. China 32.311
2. Australia 32.588
Bronze
3. Russia 32.605
4. Germany 32.906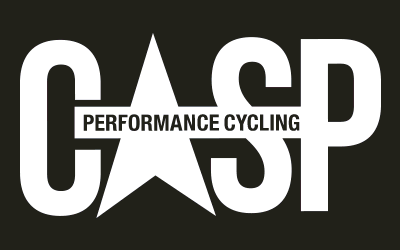 Send your results as well as club, team & event news here
---
Other Results on VeloUK (including reports containing results)

---
Other News on VeloUK