Former British champion Jody Crawforth (Hargroves Cycles-Ridley) returned to racing by winning the latest race in the Wessex League
Report – Wessex CX League Rd 7
Wessex League Rd7 | Sunday 1st November | by Graham Robins
Jody Crawforth (Hargroves Cycles) returned to racing after missing last week's Trophy race in Derby due to the birth of his second child by winning the latest race in the Wessex League at the Sparsholt Agricultural College near Winchester. Crawforth rode a controlled race ticking away the laps nearly to the second on each lap.
The local club VC Venta promoted the event at the college by using the grass fields and some tricky off camber turns which tuned slippery throughout the day making the senior race a difficult one for some. The early morning thick fog took a while to burn of and when it did it remained chilly.
With the light failing the senior race started by firstly missing the tricky off camber turns so as to allow the large entry to spread out, but once the first lap was completed they had to tackle the wooded section as well. Crawforth along with Scott Chappell (Behind the Bikeshed) and Jamie Norfolk (PedalOn) led them through the early sections as riders looked for grip as the course cut up.
By the end of lap one Crawforth led Chappell and Tom Budden (Sotonia) who was finding the conditions to his liking while gaps started to appear behind the leaders. It took a couple of laps before a steady order formed at the front but when it did Budden was the rider to benefit from some more experienced riders behind him, although Tom's luck was soon to run out. Matt Macdonald (Eden Veranda) took advantage of Budden shipping his chain to pass and also catch Chappell. Norfolk was now at a minute down with others even further back.
By mid distance Crawforth held a lead of one minute over Chappell, followed by Budden, Macdonald, Norfolk another 30secs adrift followed by Crispin Doyle (Hargroves Cycles) and Joe Hickerton (Eden Veranda). The race order didn't change too much before the end except for the PedalOn pair of Chris Minter and Karl Norfolk got past Doyle and Hickerton but they were over two minutes behind our leader.
The earlier vet40+ and junior race saw Dan Guest (Performance Cycles) build a 45secs lead over junior rider Tom Sewell (Cotswold Veldrijden) and Crispin Doyle (Hargroves Cycles) who was already a minute down. The junior riders were having a good morning as Joshua Hooper (Primerasport) was fourth and second junior.
As Guest built a lead Doyle was the next vet up at over one minute and Graham Rogerson (Cotswold Veldrijden) taking the third step on the podium In the junior race Sewell finished well over a minute ahead of Hooper with Harry Rose (Zappi's) third.
Steven Davies (Hargroves Cycles) won the vet50+ race but he had his hands full for the first few laps as Chris Hutchings (VC Venta) set off quickly putting time into him, but once Davies caught him there was no stopping and by the end of the race Davies lead was 40secs. Tim Costello (GS Vecchi) rounded out the podium positions just ahead of Kevin Holloway (VC10) and Martyn Dymond (Cotswold Veldrijden).
Despite not racing in any Wessex League races this season and being gridded a couple of rows back Mercè Pacios Pujadó (Zappi's) was quickly towards the front of the race behind the league leader Sarah Barber (NHRC). Helen Pattinson (Solent Pirates) was once again the first vet women ahead of junior rider Natasha Reddy (PR Racing). Behind the leaders was a battle royal going on between Anna Cipullo (Bikesoup), Susan Parker (NHRC) and Carly Hughes (Fareham Wheelers) with only being a handful of second splitting them.
Whilst Pacios Pujadó was building a lead of over 30secs over Pattinson, Barber was dropping back and now Parker was tussling with Cipullo. Parker held on over the closing stages of the race to claim third senior women and fourth overall.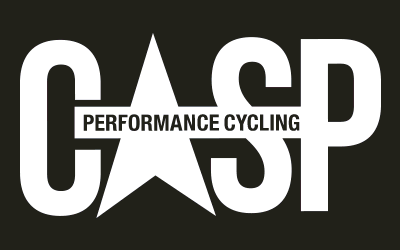 Provisional Results
Seniors
1st Jody Crawforth Hargroves Cycles
2nd Scott Chappell Behind the Bikeshed @1min 48secs
3rd Matt Macdonald Eden Veranda @2mins 12secs
4th Tom Budden Sotonia @2mins 36secs
5th Jamie Norfolk PedalOn
6th Karl Norfolk PedalOn
7thKris Minter PedalOn
8th Crispin Doyle Hargroves Cycles
9th Michael Guilford VC Meudon
VET 40+ juniors
1st Dan Guest Performance Cycles 44mins 54secs
2nd Tom Sewell Cotswold Veldrijden 1st Junior @59secs
3rd Crispin Doyle Hargroves Cycles
4th Keith Sheridan Cotswold Veldrijden
5th William McDonald Tri3
6th Graham Rogerson Cotswold Veldrijden
7th Nick Onslow PedalOn
8thJoshua Hooper Primerasport 2nd Junior
9th Harry Rose Zappi's 3rd Junior
Vet 50+
1st Steven Davies Hargroves Cycles 46mins 58secs
2nd Chris Hutchings VC Venta @56secs
3rd Tim Costello GS Vecchi
4th Kevin Holloway VC10
5th Martyn Dymond Cotswold Veldrijden
Women
1st Mercè Pacios Pujadó Zappi's
2nd Helen Pattinson Solent Pirates
3rd Sarah Barber NHRC
4th Susan Parker NHRC
5th Anna Cipullo Bikesoup
6th Natasha Reddy RP Racing and 1st Junior
Send your results as well as club, team & event news here
---
Other Results on VeloUK (including reports containing results)

---
Other News on VeloUK