Winner of Het Niewsblad for a second time, talking to Ian Stannard about his season, the Tour de France and his goals for 2016
Feature Interview – Ian Stannard
When he's let off the leash, a rider I watched race in Leamington Spa as a youth and go all the way to the Worlds in Belgium as a junior, Ian Stannard is one of the most exciting riders in the pro peloton.
Whether it's the hands in the air after a classic win or on the front, drilling it at the sharp end for his team leader, Ian Stannard is one of the Worlds best even if the results are not as prolific as they could be. Unfortunately for fans of the Team Sky rider, he is more of a 'super domestique' and a bloody good one too.
He's had a great career already despite only being 28 riding for T-Mobile as a stagiare, to Landbouwkrediet and then Italian team ISD as a professional before being a 'founder' member of Team Sky in 2010.
He's been British Road Race Champion at Ryedale and a double winner of Omloop Het Nieuwsblad (2014, 2015). He was also sixth in Milan San Remo in 2013 and 3rd in the Tour of Britain in 2008. Interestingly, he's been 4th in the Tour of Qatar two years in a row! On top of that, in his younger days, Stannard won many a title on the track.
In many other teams, he'd be a protected rider given the freedom to go for the victories, especially in the classics, but he's decided to stay with Team Sky and a few weeks ago, VeloUK caught up with the big man in Manchester.
He was returning to racing after four weeks off and so was suffering at Revolution although that said, I still watched him be as aggressive in races as always – Mr 'emptythetank' Stannard.
Asked if he gets many opportunities like the one at Het Nieuwsblad, Ian replied "No, not really. We have a really strong team and we're all in it for each other. G (Geraint Thomas) was going really well and I was supporting him but I won that race which was awesome. Then, the bigger classics didn't quite go how we wanted but we're getting better every year."
I was once told by a rider who attacked himself to a standstill in races saying it made him stronger for the races that mattered. When I asked Ian, if all those kilometres he spends on the front for his team (more than probably any other rider), has made him stronger? He says "that's a difficult one".
"Although it makes you stronger, you kind of forget how to race for yourself and when you get in the finale of the race, you can be on the back foot. But it has given me a lot of strength, riding the whole of the Tour at the front with Luke (Rowe) was quite something."
Asked what motivates him, is it racing the classics and perhaps sniffing out a win or making the Tour de France team as a domestique, he explains "the classics season I really enjoy and may get the opportunity to do something for myself. Roubaix is one event I really want to win at some stage. Then, once we finish racing Roubaix, we have a little break and it's about focusing on going to the Tour (de France)."
"We go Tenerife and gel together as part of that Tour team. Riding the Tour and supporting Froomey is pretty amazing. I've been there both times he has won it and it's been amazing."
Talking about the Tour in 2015 which was noted for its mountainous nature especially at the back end of the three weeks, I asked how tough it was for some one having to do so much work.
The normal role for Ian Stannard, drilling at the front of a peloton.
"For us, it's really stressful in the head and that filters down to us carrying a lot of fatigue in the body. We had that time trial (stage 1) before our work began when we had the cross winds day (stage 2) when it rained and blew things to bits."
On that stage, thanks to riders like Ian, Froome lost no time, Contador lost four seconds, as did Uran, whilst Nibali, Valverde and Quintana all lost 1.28. "You have to be right at the front and on the ball right from the second day and really you don't want to do that in a three week Grand Tour but we had to look after Froomey and get him though that day using our energy".
"That was a super stressful first week until the team time trial when we could back off a bit."
That was the time the mountains started and Froome won the first of them. "I then have to pull my ass through those mountains as well as be there to support the guys as long as I can. It is super difficult, in the wind, on the front, taking a hammering".
"You go 100 percent every day until you drop and then it's about recovering for the next day. So on the flatter days, you're 100 per cent the whole day and on the mountain days, its 100 percent until 40 or 50k from the finish when you're in the grupetto eating, drinking and recovering. That's when the recovery process starts, not at the finish.
Asked about the grupetto and who keeps an eye on everything, Ian explained "in the Tour, the time keeping in the grupetto can go to pot as the guys don't want to be out the back and they ride a lot harder, but whether it's Cav, Bernie and so on, we all try and look after each other".
"Up the climbs, it's really slow, almost the slowest guys pace within the time limit and then down the hills, full gas, and then down the valley road, you can have 60 guys chopping through and off going bloody fast".
Getting the hands in the air, something he has the engine to do when not working for others. This one was the British road race championship at Ryedale.
Tour de France memories
Asked to pick the highlights from his Tour de France this year, he says, "that second stage in the cross winds. It was one of the real reasons that Luke and I were picked to be there and we were at the front protecting Froomey".
"Ultimately, it is where we gained a lot of time and started securing that Tour victory. That is a pretty cool memory. Riding on the Champs Elysees when the team had done us yellow Sky kit which looked amazing. What a memory and to do it twice, is something to be proud of".
But how hard is it to be one of the chosen nine? "Everyone in the team is an awesome bike rider so it is hard to make the Tour team. I know what I can do though and the team do as well; riding all day long on the front, and making people on the wheel hurt. It's quite valuable to the team. For the climber group in Sky, it's a lot harder to make the team".
Stannard then smiles and explains how great it is to hear over race radio that he's lined the peloton out and riders are dropping away and he hasn't even asked for someone from the team to take over at the front". That's the sort of 'animal' he is, taking pleasure in dishing it out and putting rival riders in the hurt locker! And why he is one the Worlds best bike riders end of.
---
Because not only has he helped Chris Froome win the Tour de France. He's also been there helping teammate Elia Viviani win stages in the Tour of Britain and its just brilliant listening to him explain how his role in that is important.
"We (him, Swifty, Andy Fenn etc) have ridden the track when we were younger and worked for Cav too so we have some speed in the legs and know how to work for a sprint and lead it out. In the Tour of Britain, it's also only six man teams so the other teams start to run short so if you have some strength behind you, you can look after it quite well".
Quite well indeed with Viviani heaping praise on his teammates for the three stages he won in this years Tour of Britain.
For now though, the work begins for 2016. "I'll be doing three or four hour steady road rides a few times a week and starting to get back into the swing of things".
"I don't want to go too hard too early but you have to ride your bike! I see my season winding down after the Tour de France so my season will again be the Spring Classics and then the Tour. The Worlds though are in Qatar next year (remember he's had two fourths in the stage race there) and about two weeks later than normal so that stretches the season out especially if we start in in Australia. It will be a long year".
So all in all, it appears as though Ian will again be in the thick of the Spring Classics where if he could win one race, that race would be Paris-Roubaix where he's been second (to Geraint Thomas no less) as a junior. Should Thomas give that race a miss in favour of doing well at the Tour, that could leave Stannard in a leader's position which after the work he's given the team, deserves more than any other.
---
Then it's the race to be part of the Tour de France team before perhaps being part of a team backing Cavendish for the win in the Qatar Road Worlds.
And one final word which wasn't part of the interview but I remember us chatting about and it being an indicator of what a special bike rider Ian is. I mentioned seeing he had been working with some youngsters in Milton Keynes and he explained how in his young days with Team Keyne, he'd done a similar ride with a training partner of mine from years gone by, Gordon McCauley. A former winner of the Premier Calendar and pro in Europe.
Ian explained that because it was a special experience for him, he'd give back to the youngsters of today and do the same. One can only imagine how special it was for them knowing what Ian has achieved and another reason why this super domestique should be given some freedom to add to that palmeres of his…. Thanks Ian for the chat, awesome.
The one race Ian would love win – Paris-Roubaix – he has the engine, lets hope he gets the opportunity …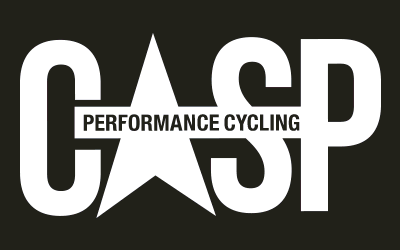 Send your results as well as club, team & event news here
---
Other Results on VeloUK (including reports containing results)

---
Other News on VeloUK