NFTO's Jonny McEvoy looking to turn podiums into wins in 2016 after his first season back after two years in Europe
Feature Interview – Jonny McEvoy
I expect there isn't a rider out there who doesn't dream of doing the Tour de France or the Spring Classics and whilst his team in 2014 never gave him the chance in the Tour de France, Jonny McEvoy did get to race a Monument in the form of Paris Roubaix whilst racing abroad.
That was, he said in another interview, the best race he had done which is no surprise. It was 'proper madness' he is quoted as saying describing the first 'sector' where bottles were flying out of their cages with one hitting him on the head!
To go from that to racing back in Britain is probably just as a big a step as it is going the other way but to help Jonny settle in at NFTO were mates like Ian Bibby and Mark McNally (Madison Genesis) who both raced here in 2015 with Bibby on the same team as McEvoy.
"It's half the battle won when you're riding with your mates" he explained over a coffee. "I knew some of the riders and have got to know the others and going into next year, it's just a big group of mates racing together."
"There's no arguing over daft things and off the bike, we have a good laugh. All that makes you want to train hard for the team and to do well."
Chris Opie of One Pro Cycling winning the Stockton GP with Jonny in second.
He was however edged out of the top spot in races too many times for his liking this year and into the minor placings. "I think I have had a pretty good year, a consistent year, but I have had far too many second and third places! If I could transfer all those to a few wins, it would change the season completely!" Jonny explained.
Jonny McEvoy returned to race in Britain in 2015 for NFTO after a few seasons abroad and admits the level has gone up since he last raced here. Jonny, still only 26, has been racing since 2003 and has raced 'cyclo-cross as well as track for Great Britain having been part of the GB Academy.
Jonny was twice on the podium at the Junior Road Race Championships (2nd and 3rd) and also won the very prestigious Junior Tour of Wales just like his teammate in 2015, Eddie Dunbar from Ireland had also done.
In 2012, Jonny raced for the top British pro team, Endura Racing, winning a stage of the Tour Doon Hame (formerly the Girvan 3 day), his second stage in the race after doing the same the year before, and was also on the podium in the French high ranking UCI race, Tour du Finistère (3rd).
2011 and winning the Canary Wharf round of the Tour Series
His Endura team then merged with German team Netapp and whilst many of the British riders on the team did not make it onto the new squad, Jonny did and he found himself racing classics like Het Nieuwsblad (used to be called Het Volk), Gent Wevelgem, and the grand daddy of the classics, Paris Roubaix.
One can only imagine how awesome it is racing such events that most of us only ever get to watch on television but for Jonny, returning to Britain was about getting back to winning races and making his mark in the sport. "No-one remembers who came second or third and hopefully next year with some good training, I can turn those podiums into some wins. I am looking forward to it."
In 2016, Jonny will be racing for NFTO again and we spoke to him at the team's recent get together in Hereford where he explained "the British scene has definitely changed. I missed two years here when I was with Netapp and whilst not a lot has changed in the road racing, the crits are so much faster and that was really noticeable."
"Before, there were maybe 20 riders trying to win, now there are a lot more".
With Steele Von Hoff having gone to a pro conti team in 2016 (One Pro Cycling), Jonny will be the team's sprinter. He was second in the Stockton Grand Prix in a bunch kick this year and was helping Steele in other races like the Canary Wharf Tour Series, an event he has won himself in the past.
2011 and DoonHame, winning a bunch kick ahead of a lot of fast guys including Chris Opie and Zak Dempster. Jonny won the same stage a year later but solo!
"I'll always have a good go in the sprint whether I am the fastest or not. I quite enjoy the fight getting into position and perhaps with a little different training this year, I can be a bit faster next year."
Jonny admits that whilst his coach for 2016 is something he's looking at, that training these days has gone very specific and changed from what was done only a few years ago. "There is less riding now with your mates and more on the turbo on your own!" he says.
"If it makes you go faster, then that's what you have got to do but there are still times when we (Ian Bibby and Mark McNally) go out and there is no structure to the ride. Like we might have a few hours riding and then go home and do some specific work on our own."
Asked about highlights from 2015, he says "I enjoyed the Tour of Britain when I got in two breaks" adding that the one on stage 7 was 'weird' when the fight for the KoM jersey took centre stage and saw the break he was in get brought back very quickly.
Another Sweetspot event, the Pearl izumi Tour Series was another highlight he says. "Okay, it's not road racing but it's fast and full on" says Jonny. Riders doing the Tour Series sees them on the road for six weeks, which is hard says Jonny but adding how being part of a team that gets on so well makes a big difference.
"The day of the race is a long one with the event not until 7.30 in the evening. We'll do an hour or so in the morning when you're tired after getting to the hotel late and then for the rest of the day, it's good with this team because you have a laugh together as all the characters come out and it brings the team together and makes you want to get stuck in and race for each other."
"The important thing for us is that we're all happy to carry on racing together in this team in 2016. Everyone is sound and it's like rolling up to work (race) with your mates."
Jonny with his bronze medal in 2006 at the Junior RR Championships with double British RR Champion Pete Kennaugh (Silver) and Russell Hampton, the winner that year
With the winter now upon us, Jonny has a little matter of getting married and a honeymoon to distract him before getting down to the hard work for next season where he hopes to build on the success. And then next winter, looking way ahead, he says he may do some cyclo-cross like teammate Ian Bibby is this winter. "I enjoy that and with the season starting later here than in Europe, I can recover and build up for the road season".
Thanks Jonny and good luck for 2016 with NFTO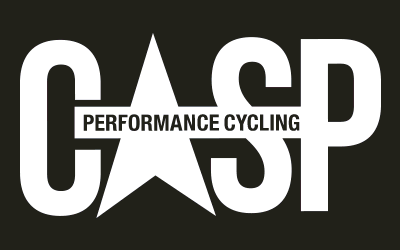 Send your results as well as club, team & event news here
---
Other Results on VeloUK (including reports containing results)

---
Other News on VeloUK