Dorset based riders Alex Jolliffe & Rebecca Raybould selected for the Great Britain Cycling Team Junior Academy
Chance at Stardom for Dorset Riders
By Eammon Deane
Dorset based riders Alex Jolliffe & Rebecca Raybould selected for the Great Britain Cycling Team Junior Academy
Both have been on the Olympic Development Programme (ODP) for the last year which has been rebranded as the Junior Academy to form a link & pathway to the senior academy. Eamonn Deane caught up with them at a local hill climb and despite the distractions of Manchester and the bigger picture, it is clear the pair love grass roots club cycling.
A track sprinter and a pursuiter are never going to go uphill fast but both got stuck in and like everyone else, enjoyed the banter as much as the race.
Did they enjoy it? "No" they chime in unison.
"Don't like hills but it was good fun" says Alex.
Highlights of the year for Alex include a Bronze medal with Jack Carlin & Jo Truman at the UEC Junior European Track Championships in Athens beating the French. Jolliffe almost added another bronze medal in the Kilo with a personal best ride of 1:04.413 only 0.027 seconds off third place.
Rebecca along with Grace Garner, Eleanor Dickinson and Megan Barker just missed out on a medal ride in the Junior women's team pursuit. Raybould did however, win the Points title at the National Youth & Junior Track Championships in Manchester along with a bronze in the Scratch race. She also won the Women's National Madison Championship at London velodrome with Amy Smith.
Are they better riders than they were twelve months ago? "Definitely" – again in unison!
Alex explains… "I'm a lot more powerful, more switched on in racing, thinking about what I am doing and mainly that's down to coaching, race experience, doing lots of track sprints in training. There are not a lot of track sprint events around but we are getting more racing. I have loads more confidence."
Both are clearly more confident, Alex in that upfront, alpha male way you would expect from a sprinter, Becs in a more relaxed, measured, thought out style, the XX chromosone perhaps. Both are growing!
They travel to Manchester for a five day training/induction camp shortly.
Whats in store for Alex? "Just to get back to everyone on the programme. Do a little bit of road, a little bit of track, and a bit of gym. Last year I did two gym sessions a week but now I am up to three. The big focus this year for me is to get big and strong, a lot more powerful. Typically we do an hour in there and there is quite a big focus on squats to get power in the legs and be more explosive on the bigger gears."
The training over the winter for Becs is more road focussed: "I'll be doing more long road rides. It's not my favourite training but I am getting better. It's about transferring that stamina onto the track."
Mention of Rio, Tokyo or beyond is dismissed; these two 17 year olds have their feet on the ground and are looking no further than next week, next year maybe; "The big aim for next year is to get onto the senior academy. If I meet my targets, hopefully I will stand a chance of getting on" says Jolliffe.
Getting on the senior academy would mean a move to Manchester full time, something both would relish despite the time constraints. "Its hard to juggle school work and training commitments Its pretty tough at the moment after the holidays getting back into revising, you don't want to fall behind, we travel to Manchester a lot on training camps its can be hard to keep on top of everything."
Both Alex & Rebecca got their first track experience on a taster session with their school at Bournemouth track. Partly funded by British Cycling, the Bournemouth facility played a big part in their progression. "It definitely helped us get a start. If the Bournemouth track was not there we would not be doing it, we would not be in the sport at all, I would not even thought of getting into track cycling without Bournemouth and Calshot, it's as simple as that."
The Bournemouth Track has struggled to attract riders to its summer racing league but local coaches are nurturing promising youngsters and Alex is well aware of the talent coming through:
"Ali Fielding definitely, he is going to be a strong boy, he is definitely going to be up there I reckon. Charly Calvert, again he has had some decent results at nationals this year and Tom Temple is starting to progress, coming through the ranks, hopefully will see him more at national level racing."
Just two more questions before they set off for a few more miles:
Parents? "Could not do it without them."
Is it still good fun? "Of course it is."
*Rebecca will be riding the Revolution Track series this winter, Alex will, if selected.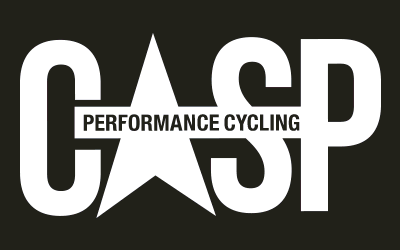 Send your results as well as club, team & event news here
---
Other Results on VeloUK (including reports containing results)

---
Other News on VeloUK