The Rutland–Melton International CiCLE Classic turns to crowd-funding to try and get this spectacular event broadcast on television
News – CiCLE Classic's Goal of TV Time
EVENT PRESS RELEASE
Britain's most spectacular one day international cycle road race, the Rutland–Melton International CiCLE Classic is launching a crowd-funding site to contribute towards an hour long production, favoured to be broadcast on ITV4 and Eurosport.
The organisers of the 12th Edition of the race have sufficient belief in its popularity to have set a target of £15,000 in a 30 day window to guarantee TV coverage in 2016.
The race is an attractive proposition to TV companies but responding to CiCLE Classic supporters that crowd-funding may be a more community led approach to gain TV coverage sooner, the race has organised the means by which to achieve it through a Just Giving site launched on 5 November 2015.
Crowd-funding is a way of pooling resources by online donation to reach a set target for projects that would inspire or make a positive impact on the community. The race organisation is looking towards crowd-funding to contribute to the overall costs of £25K to produce a one hour TV programme shown across Britain and internationally which would show off the region and help attract visitors.
In future years the race organisation would like to encourage a TV specific sponsor to come forward. Speaking about the idea, Race Director Colin Clews, said: "We believe a whole generation would benefit from seeing this race broadcast on TV. We recognise the affection people have for the race and believe more visibility of our national teams competing alongside international teams will get people inspired."
He continued: "The very character of the CiCLE Classic is that it's long been regarded as the most photogenic one day cycle race in Britain. It's a tough and dramatic race, highly regarded by the pro cyclists and supporters alike. Yet because of the impact of TV on sport these days, the race is still waiting to make the breakthrough it deserves."
The race has the backing of Hugh Porter MBE, CiCLE Classic race commentator, TV & Radio personality and holder of four world cycling titles, who said "It would be tremendous to see the CiCLE Classic get TV coverage."
The 12th annual CiCLE Classic will take place on Sunday 24th April 2016 and will once again see an international field of some 200 professional cyclists, including the recently formed Team Wiggo descending upon Oakham to take the start of the 180 km race which takes competitors over the toughest possible terrain before its finish in Melton Mowbray just over four hours later.
Australian, Steele Von Hoff (NFTO) won the race in 2015, but the only rider to have won the race twice is British rider Ian Wilkinson (2009 & 2013) from team Raleigh GAC who will be racing for a new UCI team in 2016.
Contributors have 30 days from 5th November to make a donation. Click on the link to back the TV bid: https://crowdfunding.justgiving.com/CiCLEClassic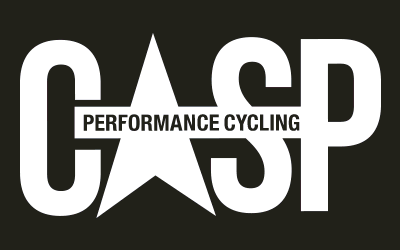 Send your results as well as club, team & event news here
---
Other Results on VeloUK (including reports containing results)

---
Other News on VeloUK