Olympic medallist Bryan Steel mentors team to give young East Midlands riders a pathway to a career in cycling
News – East Midlands Development Team
Godfrey Factory Cycling Team
Olympic medallist Bryan Steel mentors team to give young East Midlands riders a pathway to a career in cycling
Bryan competed in four Olympiad's winning an Olympic Bronze medal in the Sydney 2000 and Silver Medal in Athens 2004 along with five World Championship medals for cycling. Bryan started cycling at the age of 14 and within 18 months showed he had the talent to compete at the highest level within his sport and was able to compete at international level when just 17.
Since his retirement Bryan has coached and shared his wealth of experience with riders of all levels winning regional, national, international and helping riders to achieving world records but his passion is to work with young talented riders to bring them the same opportunity to do the same as he did.
This was where the Godfrey Factory team was born where working together with sponsors, partners and people with the same passion to develop a team where young riders are given a pathway into the National team, compete internationally or become a professional rider.
Each rider will have access to coaching and race support by Bryan Steel helping develop the riders physical, tactical techniques and mental abilities. The riders will learn how to work as a team making sure when they move up to the next level they have the right skill knowledge to be ready to maximise riding at the top level within their sport.
For the first year of the Godfrey factory team, the team will comprise of four riders based within the East Midlands between 18 to 23 who have been winning local races and have been identified by Bryan, local clubs and their results to show they have the potential and the talent to achieve national, international or a professional career in cycling.
The Staff
Team Principle & Coach Bryan Steel
Team Director Mick Padley
Team Mechanic Joel Padley
2016 riders
1. Ross Lamb Age 19 Current level 1st cat
2. Corey Ashley Age 20 Current level 1st cat
3. David Ogg Age 21 Current level 2nd cat
4. Peirre Verine Age 20 Current level 2nd cat
The team will be aiming for ten international races in 2016 and fifteen national level races. Over the next few weeks and months, more details of the team and our partners will be announced, so stay tuned!
If you'd like to find out more about the team, or would like to be involved in a partnership or sponsorship capacity, please contact Bryan by email clicking here
Facebook: /GodfreyBikewearRaceTeam
Twitter: @GodfreyRaceTeam
Instagram: @GodfreyBikewearRaceTeam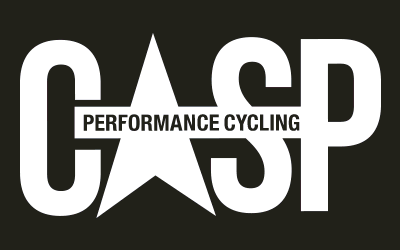 Send your results as well as club, team & event news here
---
Other Results on VeloUK (including reports containing results)

---
Other News on VeloUK