A book by Peter Cossins about the life and career of Dave Rayner 1967 – 1994 and his legacy to cycling
News – Life and career of Dave Rayner
EVERYBODY'S FRIEND
by Peter Cossins
Published by Pan Y Agua Velo Europe Ltd
Buy the book at www.daveraynerfund.co.uk/book
Price £10.00 "" All profits go to the Dave Rayner Fund
Book Summary
In 1987 Dave Rayner finished his first Milk race as the best under ; 22 rider and was well on his way to becoming one of Britains leading professional cyclists. In 1991, when the hugely popular Yorkshireman joined the powerful Buckler team, his career took off . Racing regularly in cycling's biggest events, he looked set to become one of Britain's cycling greats.
Tragically, in November 1994, just five weeks after getting married, Dave Rayner died following an assault in a Bradford nightclub. He was 27. Everybody's Friend is the story of Dave's life and career, the astounding success of the Dave Rayner Fund and of the riders who have benefited from it, including Olympic champions, stars of cycling's Grand Tours and One;Day Classics, and many who didn't reach the top but made the most of their chance to do so.
The book features interviews with Dave's family, friends and racing colleagues. Among them his parents, John and Barbara Rayner, and his wife, Serena Meakin Rayner, plus friends and teammates including Chris Walker, Jonny Clay, Rob Holden, Bernie Burns, Brian Smith and former world road race champion Mario Cipollini. Also featured are riders and team managers who guided Dave through his career, including Keith Lambert and Sid Barras.
The book speaks to many of the 200 plus riders who have received backing from the Dave Rayner Fund, including David Millar, Charly Wegelius, Ian Stannard and Tao Geoghegan-Hart.
Extracts
From Introduction
In early June of 1976, as Britain began to bake at the start of a summer that would lead to drought and water rationing, the Milk Race rolled into Bradford for a short stage that would start and finish in the West Yorkshire city. Among the many fans who streamed up to the start at Odsal Top were John and Barbara Rayner with their nine-year-old son David. The long-time manager of the Ellis-Briggs bike shop in nearby Shipley, John had numerous friends riding in and working on the race, including local bike stars Dudley Hayton and Keith Lambert.
"˜All of the race vehicles were gathered up there,' Barbara Rayner recalls. "˜We were at the Great Britain van that Dudley was in when Dave pulled on my skirt to get my attention. He said, "œMum, I'll be in one of them one of these days." I said to him, "œWill you, love?" like you do, just humouring him.' Laughing as he remembers that moment from that golden summer four decades ago, John adds: "˜You laugh it off when kids say they want to be a train driver or whatever. But the simple fact is that he got there. He made a career out of cycling and that meant he was doing what he loved.'
From Chapter 2 An Italian journey
Brian Smith was one of Dave's major rivals for the national title that day and acknowledges that the Yorkshireman was absolutely in a class of his own after four months of racing in  Italy. "˜I had heard that he was racing really well before I went down to Stoke. But I was surprised by just how good he was,' Smith reveals. "˜There was a group of about five or six of us ahead of the rest and he left us on what I think was the penultimate lap.
We all looked at each other. No one wanted to chase him because no one could chase him. There was no doubt about it, Dave was by far the strongest rider that year. In the end I finished second and Glenn Sword was third.' Smith adds that by that point his rivalry with Dave had become very different to the norm. "˜I battled with him as a junior, and when you're at that level you hate people.
I can't remember hating Dave or thinking, "œI really want to beat you." But I can say that about Drew Wilson, who was one of my big rivals. When we were racing I hated Drew. We were rivals. But Dave? Noooo"¦ He beat me to the junior title and I was proud to finish second to him.'
Having bagged the national title, Dave returned to Italy, where the wins kept coming and his reputation continued to rise. "˜He had one particular fan, an old Italian gentleman who watched a lot of his races and called Dave "œthe blond Coppi". He would go and shake Dave's hand every time he won,' says John Rayner. "˜One afternoon Dave won a race and this old guy wasn't there. Dave asked around and found out that the old man had died a few days earlier.
Dave felt he wanted to do something to commemorate him so he found out where he'd been buried and went and laid his victory bouquet on the old man's grave.'
Adolfo Stampeggi confirms that Dave took plenty of wins that first year with the GS Porcari-Fanini. "˜I can remember one in Siena, where there were about 160 starters. He got away with four riders from another team but on the last climb into the city he beat them all. That showed how good he was. In fact when we turned up to races, everyone complained that David Rayner was there. When the word went around that "'Inglese, il Biondo" ("The Englishman, The Blond") was there, they knew it was going to be hard to beat him,' Stampeggi says.
"˜The love for cycling back in the Eighties was incredible,' he continues. "˜When we returned to Porcari after a race on a Sunday afternoon, all the village came out to see Dave and Mario and to find out how the race had gone. They used to shout "˜Forza Inglese ' because some struggled to even pronounce Dave's name. They really loved and admired him.'
From Chapter 7 – The Dave Rayner Fund
Reflecting more generally on the fund, Lambert adds, "˜To have 17 riders who benefited from the fund racing at the Tour of Britain this year is quite a legacy. And lots of the riders who have been through it still want to be involved. Tao Geoghegan- Hart will be at the dinner this year, and Owain Doull told me that he'll be there with his points jersey from the Tour of Britain to auction.
Ian Stannard's been a few times but can't come this year. However, he told me at the World Championships that he's kept Sky's special jersey he wore on the last stage of the Tour, the one with the yellow bands on, and he's going to let us have it in exactly the state it finished that day with the numbers on and all the day's muck, which is brilliant. It's great they're thinking like that.'
Lambert continues, "˜Of course, it's also fantastic that it's all in Dave's name. His death was tragic, but at least he's got a hell of a legacy. It's marvellous that we've built something positive out of that tragedy. The riders on the fund get an opportunity to pursue their ambitions, and even if only one out of 20 goes on to make a significant impact in the sport that raises the fund's profile. It's all about giving young lads and lasses that opportunity. You still have to fight for everything, but at least you've got a platform on which to do that. Providing that opportunity is the beauty of the fund.'
Inevitably, underlying the huge success of the Rayner Fund there is still a huge feeling of loss among those who were close to Dave. Wayne Walker says it is a shame that his friend from childhood is not around to see how popular cycling has become in West Yorkshire and the country as a whole, but gains some consolation from the fact that Dave is part of the reason for that renaissance.
"˜In a sense, his death has not been a waste, or least it isn't if I look at it pragmatically. It happened to a young guy who was at the top of his game, who showed other British lads that you could go abroad and mix it with the best. He proved that you could do it, just like Robert Millar, Malcolm Elliott, Sean Yates and a few others did as well. Nowadays there are a lot of young lads going into the sport with realistic ambition. Back then, it was unrealistic to go, it was even unrealistic to make a really good living out of cycling in those days, whereas nowadays they can make some money.
The ability to do that and the popularity of the sport stems partly from riders who've gone before, Dave among them.'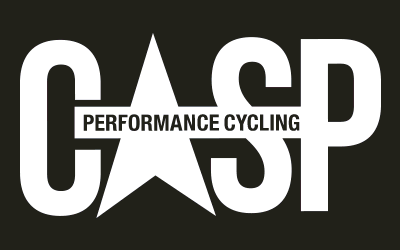 Send your results as well as club, team & event news here
---
Other Results on VeloUK (including reports containing results)

---
Other News on VeloUK