Bronze for Great Britain's Nikki Harris at the European Cyclo-Cross Championships in the Netherlands
Euro CX Champs – Reactions & Photos
Bronze for Nikki Harris at European Cyclo-Cross Championships
Report and photos – Paul Burgoine
Britain's Nikki Harris came away from the European Cyclo-Cross Championships in Holland today with a Bronze medal whilst Helen Wyman finished seventh. There but two great performances from the British riders on the day.
There watching was Paul Burgoine who spoke to Nikki afterwards who said "I felt very good but just left it too late. I crashed on the first lap then I was fighting all the time to come back."
"Because its such a fast course, it's so hard to try and close gaps and Sannne had gone by the time I had made my way back up to fight for the podium so I'm happy with third but at the same time disappointed because I want to try and win the Europeans. I've been on the podium three times now, but I'm still determined to get some good wins under my belt over the next few weeks so I have to keep trying and trying not to crash."
"I came down when we came into the field on the first lap, really silly but then I had lost about ten seconds, so I had to give everything the next few laps, so maybe I need a few more laps Ha! "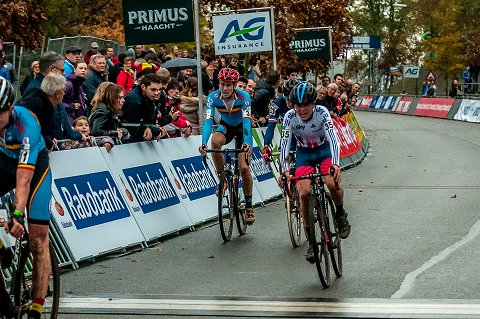 In the Junior men, there was a sensational performance from first year Junior Tom Pidcock who was 8th. Not content with winning bunch kicks on the road, Tom has shown a great talent for cyclo-cross proving that if you're a talented bike rider, it will shine through in multiple disciplines.
Paul spoke to him afterwards as well. "I started at the back of the grid, fourth from last and I managed to work my way up on the first lap and carried on passing people when they crashed."
"I just kept working my way through people that were getting dropped off the main group every lap, until I was on the back of the main group. Then on the final lap, one of the Belgiums crashed and his team mate managed to get away, but we caught him on the line. I'm very pleased as this is only my eighth ever 'cross race and my first one out of England so I'm pretty pleased."
Ben Turner who was (21st) said of his ride, "I moved up over thirty places from where I started from third last on the grid and kept moving up until I had a bit of a tumble. I then got back to moving up, then two riders came across to me and we rode together for a while."
"I passed them down a sand descent and then caught another lad on the finish and narrowly missed out on (20th) so pleased with that. I quite like the sand sections, better than deep mud anyway and my long legs helped me up the sandy climbs."
A rider well known for dominating 'cross in Britain, Dan Tulett, was 36th and he told Paul "That didn't go how I hoped at all really. I got off to a good start then I don't know what happened. I was pushing hard and going backwards. I don't know any reason for it just didn't have it. one of those days."
Under 23 Women
Beth Crumpton was a great 13th in this event saying to Paul "It's a great result that I wasn't expecting today. I started third row and there was a big crash after the pits and the track was blocked so I was just chasing from there on."
"Just using people in front as markers to chase, it's the first time I've ever ridden on sand so running is not something I'm used to but is an area I am working on. Hopefully I can just improve through the season and I'm aiming for the Worlds in January.
"I will hope for a better result than today, but this is a great marker point and it gives me something to work on. I know where I'm at now. It's my first proper cross season so I came into it not knowing what to expect. I had a good result at Valkenberg and I thought oh well, maybe I can do cross alright now because normally I'm a mountain biker".
"This track suited me down to the ground today, and I really enjoyed the day."
Amira Mellor meanwhile was next Brit in 20th. "On the first lap, there was a big crash. I didn't come off but I had to put my foot down. The race was just so hard. One side of the course is climbing and the other side running and your legs just seize up as there's no time to get them going after the run ups".
"It's so hard to catch up on this course. It was great to race in the U23's, it just shows there is room for our own race, and I think we did it justice."
Hannah Payton (22nd) "I had a great start running about sixth then after the pits there was a big crash. Someone run into the railings spread across the course and loads of people come down and because I was at the front, everyone just rode over me and by the time I got up off the floor, that was my race over".
"I also hit my hip quite hard and had a dead leg so it took a while to ride that off, so it's bad luck but thats the way it goes sometimes in Cross."
Helen Wyman on her way to seventh.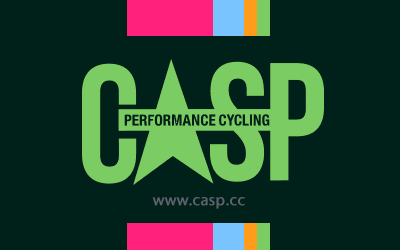 xxxxxxxxxxxxxxxxxxxx
Send your results as well as club, team & event news here
---
Other Results on VeloUK (including reports containing results)

---
Other News on VeloUK