Adrian Lansley (PedalOn) took full advantage when team mate Sam Allen slipped with just two corners to go to win round eight of the Wessex League
Report – Wessex CX League Round 8
Sunday 8th November 2015 | by Graham Robins
Adrian Lansley (PedalOn) took full advantage when team mate Sam Allen slipped with just two corners to go to win round eight of the Wessex League. The two riders were locked together once again throughout the whole race building a lead of over two minutes over third place rider and another team mate Chris Minter.
The latest round of the league was promoted by Oxonian CC with generous sponsorship from Beeline Cycles and held at the Brooks University grounds just to the west of Oxford centre. The course was a mixture of switch back turns on the playing field and a wooded section. Overnight rain made parts of the course slippery and other parts heavy going in the mud which got worse as the days racing went on.
In the failing light the seniors lined up for the first of six laps and after a long run around the football pitches they headed into the woods to contest with the mud. There were several mechanicals in the race as those without pit crews with a jet wash struggled with clogging rear mechs and blocked brakes forcing some to dismount to remove the mud by hand.
Both Lansley and Allen made good starts and soon as the riders weaved around the field they began to force a gap before they approached the woods for the first time. By the end of lap one their lead was 45secs over Joe Hickerton (Eden Veranda), with Chris Minter (PedalOn) back at 1min. Michael Guilford (VC Meudon) was busy keeping another PedalOn rider Nick Onslow at arm's length.
The next couple of laps saw little change in the order with the exception of Ryan Smith (Team Moore Fitness) slowly creeping up the leader board despite a low grid position. Allen and Lansley were still pulling away with a lead of 1min 44secs from Minter, Hickerton, Smith, Michael Guilford (VC Meudon), Onslow, Karl Norfolk (PedalOn) and Tom Budden (Sotonia CC) were spread around the course now with at four minutes behind the leaders.
At the bell the order remained the same and all that was left was to see which of our leaders were going to claim the top spot on the podium. As the two rode into view at the far end of the course there was nothing between them. Still locked together and now with a switch back in front of the chequered flag to go Allen went in a little 'hot' and lost his front wheel allowing Lansley to get past and comfortably solo to the finish line. Allen collected his bike to come in second and Chris Minter remained in third to lock out the podium for the Tadley based team.
Lewis King (Beeline Cycles) made a return to Cyclo cross after a few weeks away to take an emphatic win in the vet 40+ race from Keith Sheridan (Cotswold Veldrijden) with team mate Tom Sewell rounding out the podium and taking first junior. Gary Barlow (Reading CC) was the third vet rounding out the podium whilst Harry Rose (Zappi's) and Joe Clarke (iTeam) taking third junior spot.
The vet50+ race saw Tim Costello (GS Vecchi) finding the conditions to his liking by storming to a lead as their race exited the woods on the first lap and building on this lead over Andy Roberts (Cotswold Veldrijden) and Malcolm Cross VC Venta). Phillip Boarer (Blazing Saddles) had Kevin Holloway (VC 10) for company throughout the race while David Wrey (PedalOn) was on his own in the mid field.
On the third lap Costello held a lead of 30secs over Roberts and Cross whilst Boarer had finally broken clear of Holloway at 40secs with the VC 10 rider at 53secs; Wrey was now at 1min 06scs. James Pilgrim Morris (GS Henley) was climbing up the leader board but quickly running out of time and laps. The order remained the same with just one as Cross finally managed to pass Roberts to claim second spot.
Once again the women's race provided the day with some committed racing as Helen Pattinson (Solent Pirates) got the better of Sarah Barber (NHRC) after four laps of riding together. Susan Parker (NHRC) was third but by now was over a minute behind the leading pair and with Fay Cripps (Southdown Bikes) for company. Natasha Reddy (RP Racing) was first junior but she was finding the condition tricky and parting with her bike on two occasions in the race before the end. Emma Pitt (PPV) was second junior with Emma Clarke (RP Racing) taking third junior.
Erin Baker (Team Milton Keynes) made a winning return to racing after injuring his hand at the Derby Trophy race a couple of weeks ago to win the youth race from Will Cooper (iTeam), whilst Alderney Baker (Club Corley Cycles) was first female ahead of Abbie Manley (Eden Veranda) and Millie Couzens (Zappi's) third.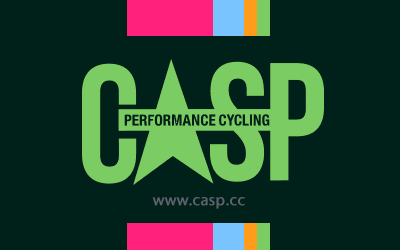 Provisional Results
Seniors
1st Adrian Lansley PedalOn 58mins 25secs
2nd Sam Allen PedalOn
3rd Christopher Minter PedalOn
4th Joe Hickerton Eden Veranda
5th Ryan Smith Team Moore Fitness
6th Karl Norfolk PedalOn
7th Tom Budden Sotonia CC
8th Nick Onslow PedalOn
9th Michael Guilford VC Meudon
10th Matthew Wakefield
Vet 50+
1st Tim Costello GS Vecchi
2nd Malcolm Cross VC Venta
3rd Andrew Roberts Cotswold Veldrijden
4th Phil Boarer Blazing Saddles
5th Kevin Holloway VC 10
Women
1st Helen Pattinson Solent Pirates and 1st Vet
2nd Sarah Barber NHRC
3rd Susan Parker NHRC
4th Fay Cripps Southdown Bikes
5th Lydia Brookes GS Henley
Junior Women
1st Natasha Reddy RP Racing
2nd Emma Pitt PPV
3rd Emma Clarke RP Racing
Vet 40+
1st Lewis King Beeline Cycles
2nd Keith Sheridan Cotswold Veldrijden
3rd Tom Sewell Cotswold Veldrijden and 1st Junior
4th Gary Barlow Reading CC
5th Tim Hyde PedalOn
6th Charlie Cooper Eden Veranda and 2nd junior
Harry Rose was third junior
There were also wins in the youth races for Erin Baker, Alderney Baker Club Corley Cycles, Jed Smithson Hillingdon Slipstreamers, Madeline and Melissa Cooper Eden Veranda.
Send your results as well as club, team & event news here
---
Other Results on VeloUK (including reports containing results)

---
Other News on VeloUK