Team RL360 Isle of Man's Youth Cycling League annual prize presentation was held in a packed Villa Marina recently
News – Isle of Man Youth League Presentation
(by Dot Tilbury)
Angela Gregory and Helen Withers from RL360 handed out the medals and prizes to all the competitors, with guest of honour Mark Christian of Team Wiggins on hand to present the special award winners with their trophies.
A total of 614 riders participated in the 2015 series, with an average of 293 turning out for the 16 rounds completed. The overall class winners were named as Abigail Cowell, Joel Prentice, Lula Kinnish, Brad Le Geyt, Abi Clayton, Eddie Dillon, Fearne Bregazzi (2 classes), Alec Sorby, Florence Griffin, Cian Howard (2 classes), Nicola Quaye, Owen Collins, Mairi Harrison (2 classes), Tyler Annis, Kiera Prentice (2 classes), James Devereau, Shellan Leeming, Tyler Hannay (2 classes), Niall Colquitt, Amelia Sharpe, Tosh Teare, Eleanor Davies and Conor Davies.
Once the main presentation was completed the special award winners were announced.
Cian Howard received the Peter Buckley Cup as the most promising rider in the younger age groups, while Harry Cain picked up the Steve Hislop Cup for the most improved rider.
Conor Davies collected the James Berry Memorial Trophy as RL360's under 16's champion, presented on the night by James' brother Matthew. He was also awarded the coveted Alex Forrest Cup for the many excellent performances he produced during the season.
Tosh Teare gained the £150 George Wilson bursary and under 14 girls' champion Amelia Sharpe received the Marie Noon Plaque for the impressive string of results she recorded both on and off the Island, performances that also earned her the £500 bursary presented annually by the Quayle family in memory of the late Stuart Quayle.
Finally, Eleanor Davies, Tara Ferguson, Conor Davies and Will Draper, who were all selected to represent the NW Region in the Inter-Regional Road Champs, were the inaugural recipients of RL360's newly introduced £1,000 Achievement award.
RL360 ISLE OF MAN YOUTH LEAGUE 2015 – FINAL OVERALL POSITIONS
NOVICES
1. Abigail Cowell 998 points – 1st girl
2. Joel Prentice 979
3. Oliver Schofield 976
4. Abi Cullington 930 – 2nd girl
5. George Lee 924
6. Abbie Jones 921 – 3rd girl
7. Jack Monaghan 912
8. Evie Wright 905
9. Luke Campbell 896
10. Erin Morgan 895
11. Darcey Killey 884
12. Cameron Eyres 871
13. Liberty Delooze 861
14. Zachary Bowen 825
15. Jacob Smith 817
16. Harvey Wagstaffe 786
17. Aoife Cooper 785
18. Nicole Astell-Burt 772
19. Isabella Edwards 769
20. Charlie Dormer 753
21. Norah Ellis 752
22. Finlo Larkham 747
23. Jackson Roberts 728
24. Tyler Oakey-Cowie 727
25. Poppy Clayton 723
26. Harry Quayle 684
27. Rebecca Radcliffe 675
28. Finley Quirk 665
29. Oliver Kennington 643
30. Rory Teare 642
31. Henry Kinrade 639
32. Millie Ward 632
33. Jack Bullock 630
34. Jessica Sherwin 627
35. Jake Clarkson 616
36. David Leece 615
37. Billy Cullington 606
38. Tobyn Speight 595
39. Illiam Corlett 591
40. Charlie Kneale 585
41. Evie Jones 580
42. Beth Chapman-Beale 578
43. Poppy Killey 576
44. Harry Tummon 574
45. Jasper Whalley 572
46. Max Abbott 565
47. Kerron Corlett 556
48. Daisy Teare 544
49. Isla Dickaty 539
50. Isla Mulholland 527
51. Charley Skillen 475
52. Heidi Kelly 465
53. Casey Crone 455
54. Alfie Love 449
55. Tara Nelson 445
56. Ryan Cartwright 437
57. Oscar Maddrell 434
58. McKenzie Howard 431
59. Patrick Jones 430
60. David Sutton 393
61. Safiya Laagamed 392
62. Harry Leece 378
63. George Hampton 376
64. Holly Cowell 363
65. Kian Bradford 356
66. Charlie Christian 353
67. Paul Naude 335
= Eli Dawson 335
69. Matthew Naude 332
70. Joshua Coppock 330
71. Cara Clague 329
72. Molly Goteman 328
= Joey Wright 328
74. Florence Gaddes 320
= Claude Gaddes 320
76. Daniel Coates 317
77. Ela-Mai Jones 310
78. Matan Shani 295
= Aedan Leroux 295
80. Fianna Watterson 292
81. Noah McCannon 279
82. Britteney Baillie 278
83. Holly Ellis 266
84. Amy Radcliffe 263
85. Sophie Boyle 262
86. Billy Radcliffe 257
= Noah Hutchinson 257
88. Magnus Jones 255
89. Ben Wright 249
90. Lillie Boyle 244
91. Sebastian Hermann 243
92. Ava Austin 236
93. Teddy Baillie 235
94. Ethan Gibb 232
95. Bradley Harrison 230
96. Kieran Binns 225
97. Rory Summers 221
98. Daisy Taubman 216
99. Oliver Durcan
100. Alesha Challenor 192
101. Isabella Clarke 179
102. Aoife Dowd 177
103. Jacob Dawkins 169
104. Luke Quine 165
= Theo Lomas 165
106. Max Lennox 146
107. Dylan Walton 145
108. Bradley Clague 143
109. Elliot Hildestam-Rice 142
110. Edith Berry 140
111. Johnny Summers 132
112. Arthur Freeman 124
113. Charlie Lord 120
114. Cody Richards 119
115. Callum Quirk 117
116. Max Wardle 104
117. Rory Hughes 100
118. Advarth Malikipeddy 99
= Eva Ramsey 99
120. Sophie Partington 98
121. Orry Larkham 95
= Addi Mackie 95
123. Chloe Barks 94
124. George Berry 93
125. Dillon Kelly 92
126. Leighton Fulton 88
127. Alina Gous 87
= Oliver Partington 87
129. Louise Colquitt 84
130. Noah Doyle 81
= Finley Knight 81
= Teddy Price 81
133. Jenny Clarke 80
134. Oisin McKeever 78
= Evie Lund 78
136. Lewis Barks 77
137. Jessica Schreuder 76
138. Fletcher Gell 71
139. Leo Woodward 67
= Tallulah Wilson 67
141. Jake Sheridan 65
142. Kyle Oliphant-Smith 63
= Ameya Malikipeddy 63
144. Olivia Williamson 62
145. Poppy Tummon 54
146. Aiden Gelling 53
147. Jack Shilling 49
= Amelia Sherwin 49
149. Elliot Cowell 48
150. Maizie Hawkins 46
= Saoirse Gell 46
152. Cara McDonald 43
153. Bella Rice 43
154. Sydney Hampton-France 36
155. Rosie McIver 32
156. Lucy McIver 31
157. Riley Faragher 29
BORN 2010 & LATER
1. Brad Le Geyt 1000pts
2. Kylan Murphy 995
3. Dylan Bullock 975
= Daniel Minay 975
5. Stanley Kinnish 963
6. Archie Mulholland 956
7. Joshua Cross 953
8. Harrison Skillan 948
9. Lula Kinnish 936 – 1st girl
10. Amelie Geldart 929 – 2nd girl
11. Hugh Osborn 927
12. Conor Madsen-Mygdal 906
13. Ffinlo Thomas 869
= Beth Christian 869 – 3rd girl
15. Jayjay Plowman 856
16. Thomas Kellett 849
17. Darragh Sharkey 846
18. Max Messenger 845
19. Oliver Kellett 843
= Illiam Thomas 843
21. Finbar McSevney 841
22. Jack Edwards 840
23. Samuel Dowson 836
24. Macaulay Teare 800
25. Grayson Hudgeon- Young 791
26. Carter Kneale 780
27. Zac Lund 742
28. Dylan Honeyman 734
29. Bernat Munoz-Fite 724
30. Bobby Kerruish 718
31. Grace Robinson 698
32. Mian Watterson 686
33. Faith Teare 670
34. Shannon Skillan 653
35. Daniel Quine 650
36. Sophie Roberts 646
37. Alfie Kinrade 639
38. Alexander Quilliam 627
39. Andrew Tomlinson 622
40. Sam Wolstencroft 618
= Ramkiran Vayyeti 618
42. Heidi Goodall 614
43. Isaac Stott 609
44. Reuben Scott 578
45. Pierre Christian 564
46. Josie Quirk 544
47. Itmar Shani 527
48. Aoife Hughes 525
49. Edward Hampton 466
50. Oscar McKee 433
51. Abbie Robertson 393
52. Thomas Hutchinson 375
53. Noah Hughes 365
54. Alessia D'Ottavio 359
55. Evan Christian 357
56. Lily-Faye Bell 349
57. Joshua Moffitt 338
58. Billy Kneen 329
59. Herbie Hampton-France 309
60. Evie Anderson 308
61. Ruby Galbraith 282
62. Liam Blake 250
63. Taylor Moore 234
64. Rory Wilson 206
65. Joshua Notman 170
66. Riley Cleator 125
= Ellie Price 125
68. Bobby Kewley 122
69. Rhys Coyle 115
70. Archie Evans 84
71. Monty Clarke 80
72. Euan Arnold 79
73. Isaac Daniels 77
74. Zac Woodward 71
75. James Longden 62
76. Olivia Martin 60
= Leighton Priestley 60
78. Ruby Partington 57
BORN 2009
1. Eddie Dillon 1000pts
2. Cameron Hounsell 990
3. Jake Jones 989
4. Sean Crone 972
5. Abi Clayton 964 – 1st girl
6. Thomas Pickavance 961
7. Zach Jones 937
8. Matthew Hooper 926
9. Thomas Radcliffe 920
10. Jarno Davidson 915
11. Jonah Kenny 912
12. Joseph Barker 893
13. Max Davies 892
14. Henry Dormer 889
15. Aaron Kinvig 885
16. Cillian Sharkey 872
17. Kyle Roosenbroek 856
18. Florrie Thomas 850 – 2nd girl
19. Hugo Howland-Smith
20. Jazzy Dillon 833 – 3rd girl
21. May-Saa Smith 825
22. Ben Coole 806
23. Tristan Speight 798
= Aoife Sharkey 750
25. Alex Hayes 749
26. Poojotha Vayyeti 743
27. Rufus Whalley 731
28. Aedan Larkham 714
29. Alfie Tummon 706
30. Grace Wolstencroft 698
= Niamh Smith 698
32. Sorcha O'Brien 691
33. Rosie Bullough 680
34. Christopher Hazell 671
35. Thomas Ashall 670
36. Charlie Clarkson 639
37. Harry Mackenzie 615
38. Joseph Dawkins 584
39. Lily-Ann Scott 523
= Noah Fee 523
41. Ted Last 519
42. Lily Elven 517
43. Graihagh Morgan 507
44. Travis Bradshaw 473
45. Joe Teare 436
46. Harry Jones 400
47. James Corlett 386
48. Finn Collister 381
49. Sarah Clague 375
50. Kadie Watterson 344
51. Joseph Nodwell 312
52. Caleb Quayle 287
53. Isabella Browning 261
54. William Ditchfield 258
55. Zahara Iqbac-Corkill 255
56. Lewis Cannon 230
57. Harry Beattie 190
58. Finley Thomas 154
59. Liam Harrison 151
60. Olivia Bates 133
61. Jacob Gibb 132
62. Olivia McKee 87
63. Louis Piggin 83
= Alfie Smith 83
65. Joshua Gelling 81
66. Maximus Whittaker 80
67. Zohar Shalem 79
68. Casey McDonald 66
BORN 2008
1. Alec Sorby 999pts
2. Myles Le Geyt 997
3. T.J.Teare 984
4. Freddie Griffin 980
5. Fearne Bregazzi 969 – 1st girl
6. George Kinnish 949
7. Charlotte Geldart 944 – 2nd girl
8. Oliver Cooper 942
9. Edward Field 936
10. Ryan Nelson 930
11. Charlie Williams 920
12. Bob Radcliffe 905
13. Ella Darnill 901 – 3rd girl
14. Leon Murphy 899
15. Tiana Kelly 885
16. Harvey Barrow 862
17. Ryan Batty 860
18. Chloe Schofield 837
19. Robert Tomlinson 829
20. Oscar Christian 825
21. Thomas Kerruish 819
22. Leah Prentice 812
23. Toby Horsey 797
24. Harry Lee 784
25. Lewis Quirk 775
26. Joel Long 744
27. Nicole Delooze 736
= Jamie Gibson 736
29. Amy Caine 732
30. Emily Rewsin 712
31. Zarina Honeyman 696
32. Zara Stott 694
33. Megan Callin 686
34. Cara Leadley 665
35. Lucy Cartwright 656
36. Rhys Pryce-Jones 651
37. Grace Slinger 618
38. Sacha Hay 614
39. Rhianna Kinley 590
40. Geoff Pryce-Jones 565
41. Teagan Skillan 557
42. Eleanor Scott 481
43. Eva Bradley 474
44. Alfie Corrin 430
45. Ethan Sharman 405
46. William Lomas 390
47. Anna Boardman 374
48. Charlie Cain 342
49. Jonty Shimmin 341
50. Finn Saxon 320
51. Olivia McKee 308
52. Luke Pledger 297
53. Caiden Jones 257
54. Lennon Moore 255
55. Arthur Blaymire 248
56. Cayden Higgins 230
57. Finnley Richards 217
58. Harriet Kneale 213
59. Lucinda Musson 163
60. Lucas Jones 162
61. Vincent Longstaff 159
62. George Partington 158
63. George Martin 142
64. Keelan Redfearne 125
65. Alfie Bezance 86
66. Summer Peters 84
67. Sonny Finch 82
68. Deaglan Blake 79
69. Harry Bell 76
70. Harrison Lockwood 69
71. Kelly Domingo 47
BORN 2007
1. Cian Howard 1000pts
2. Orry Lund 991
3. Rio Kelly 979
4. Charlie Scarffe 975
5. Florence Griffin 969 – 1st girl
6. Jordan Carter 953
7. James Kinrade 942
8. Jemma Quayle 931 – 2nd girl
9. Ben Davies 924
10. Ed Coole 909
11. Ella Skillan 901 – 3rd girl
12. Matthew Edwards 886
13. William Kennish 866
= Jessica Pickavance 866
15. Thomas Monaghan 860
16. Lizzie Radcliffe 857
17. Abigail McCulloch 855
18. Samuel Barker 853
19. Joseph Devereau 849
20. Cory Corkill 844
21. Emily Kellett 799
22. Harry Ellis 798
23. Jessica Falconer 733
24. James Bruce 709
25. Lucas Brockbanks 703
= Jessica Scott 558
27. Aaron Walton 375
28. Olivia Quayle 342
29. Julia Chambon 255
30. Farran Iqbal-Corkill 254
31. Owen Pilley 238
32. Alex Harris-Burland 224
33. Archie Dunn 188
34. Harry Deering 176
35. Harry Dickinson 142
36. Charlie Morris 86
= Fyske Whithead 86
38. Nathaniel Denton 82
39. Ashleigh Schreuder 74
40. Lewin Scarffe 73
41. Aalish Evans 72
BORN 2006
1. Owen Collins 1000pts
2. Ivan Sorby 995
3. Drystan Sewell 979
4. Zachary Dowson 976
5. Tom Caine 975
6. Nicola Quaye 973 – 1st girl
7. Samuel Devereau 958
8. Tom Darnill 927
9. Jack Christian 922
10. Rebecca Cooil 919 = 2nd girl
= Sophie Smith 919 = 2nd girl
12. Lucy Field 904
13. Thobert Kerruish 891
14. Imogen Cooper 882
15. Bethany Priest 870
16. Joseph Corlett 859
17. Aaron Rielly 850
18. Grace Gawne 833
19. Nathan Kinrade 832
20. Lula Thomas 824
21. Neil Clague 820
22. Jack Swift 806
23. Ella Jones 801
24. Zoe Durcan 799
25. Lily-Rose Gawne 794
26. Ellie Maddox 773
27. Tom Clague 588
28. Harry Callin 568
29. Charlie Teare 562
30. Ellis Sharman 475
31. Gabriella Corkish 377
32. Freddie Jones 340
33. Gabriel Coyle 276
34. Hayden Richards 242
35. Jessica Nodwell 238
36. Harry Kenny 236
37. Charlie Shimmin 231
38. Logan Glover 173
39. Tomas Flowers 171
40. Jake Cain-Fryer 159
41. Orliath Coyle 151
42. Aaron Corfield 96
43. Harry Corkish 92
44. Connor Moughtin 91
45. Beau Brown 88
46. Nathan Armstrong 84
47. Mark O'Neill 83
48. Ishaan Peshin 82
49. Kirsty Cannon 78
50. Chanie Musson 73
51. Kiera Hand
BORN 2005
1. Tyler Annis 1000pts
2. Frank Kinnish 987
= Oliver Corkish 987
4. Mairi Harrison 975 – 1st girl
5. James Scott 969
6. Chloe Dillon 960 – 2nd girl
7. Callum Salisbury 954
8. Ella Griffin 943 – 3rd girl
9. Lena Coole 926
10. Leo Hayes 922
11. Harley Howland-Smith 915
12. Luca Moretta 362
13. Harvey Coole 356
14. Niall Colquitt 300
15. Teddy Dunn 294
16. Harry Boyle 283
17. Ben Shimmin 258
18. Albert Kessler 179
19. Reuben Montero 177
20. William Robinson 169
21. Luke Robinson 93
22. Joe Burrell 92
23. Ted Rowland 91
24. Ella Bullock 90
= Keira Gray 90
26. Alexander Deering 89
= Thomas Whitbread 89
28. Jessica Blaymire 87
29. Juan Domingo 85
30. Alexis Cowell 84
BORN 2004
1. James Devereau 992
2. Dillon Dowson 982
3. Nathan Slack 978
4. Kiera Prentice 948 – 1st girl
5. Mia Warren 909 – 2nd girl
6. Megan Boardman 361 – 3rd girl
7. Amy Quayle 273
8. Cameron Dudley 94
9. Ben Boyle 93
10. Cameron Hawes 87
BORN 2003 & EARLIER
1. Tyler Hannay 1000pts
2. Matthew Black 986
3. Shellan Leeming 976 – 1st girl
4. Ellie Warren 933 – 2nd girl
5. Emily Kinley 927 – 3rd girl
6. Sam Cunningham 917
7. Kyle Batty 845
8. Blae Cain 662
9. Ryan Quirk 276
10. McKenzie Kneale 182
11. Isabella Coulthard 179
12. Lucy Rowland 92
13. Jamie Comaish 87
= Jake Summers 87
UNDER 8 RACING BIKES
1. Cian Howard 999pts
2. Orry Lund 931
3. Myles Le Geyt 903
4. Charlie Scarffe 889
5. T.J.Teare 869
6. Fearne Bregazzi 835 – 1st girl
7. Rio Kelly 826
8. Florence Griffin 761 – 2nd girl
9. Ed Coole 743
10. Harvey Dedman 724
11. Charlotte Geldart 688 – 3rd girl
12. George Kinnish 619
13. Thomas Kerruish 595
14. Daniel Kuchta 547
15. Jordan Carter 324
16. Ollie Eyres 293
17. Arthur Blaymire 281
18. Joseph Devereau 147
19. Archie Dunn 141
20. Charlie Morris 70
UNDER 10 RACING BIKES
1. Niall Colquitt 999pts
2. Owen Collins 991
3. Cian Jackson 989
4. Ivan Sorby 978
= Drystan Sewell 978
6. Tyler Annis 946
7. Frank Kinnish 940
8. Mairi Harrison 936 – 1st girl
9. James Scott 920
10. Oliver Corkish 906
11. Callum Salisbury 901
12. Nicola Quaye 827 – 2nd girl
13. Tom Caine 814
14. Chloe Comaish 812 – 3rd girl
15. Harvey Coole 810
16. Harley Howland-Smith 790
17. Harry Callin 784
18. Rebecca Cooil 768
19. Chloe Dillon 765
20. Sophia Dedman 712
21. Lily Filson 694
22. Leo Hayes 604
23. Ella Griffin 541
24. Alexander Deering 439
= Luca Moretta 439
26. Zachary Dowson 435
27. Harry Eyres 313
28. Harry Boyle 212
29. Teddy Dunn 175
30. Kirsty Cannan 135
31. Libbie Thompson 66
UNDER 12 RACING BIKES
1. Tyler Hannay 999pts
2. Zac Walker 997
3. Matthew Cooil 983
4. Thomas Skillicorn 980
5. Jonty Bregazzi 967
6. Matthew Black 958
7. Jack Christian 953
8. Ralf Holden 944
9. James Devereau 930
10. Cameron Dudley 920
11. Nathan Slack 919
12. Kiera Prentice 910 – 1st girl
13. Darcy Cain 902 – 2nd girl
14. Emily Kinley 871 – 3rd girl
15. Dillon Dowson 826
16. Jack Sowerby 783
17. Brayden Roche 612
18. Tyler Roche 590
19. Ryan Quirk 532
20. Amy Quayle 333
21. Ben Boyle 250
22. Jake Wilson 190
23. Joshua Glover 179
24. Charlie Whitbread 85
25. Brayden Masterson 82
26. Josh Gilardoni 81
27. Jamima Denton 80
UNDER 14 RACING BIKES
1. Tosh Teare 964
2. Max Walker 937
3. Adam Scarffe 935
4. Will Corkill 910
5. Aaron Lund 904
6. Amelia Sharpe 898 – 1st girl
7. James Harrison 872
8. Corrin Leeming 854
9. Daniel Sowerby 826
10. Shellan Leeming 824 – 2nd girl
11. Tom Kermode 803
12. Corey Hill 513
13. Charlie Moss 324 – 3rd girl
14. Kyle Batty 232
15. Chloe Crellin 80
= Blae Cain 80
17. Carrick Thompson 78
UNDER 16 RACING BIKES
1. Conor Davies 998
2. William Draper 994
3. Thomas Bostock 992
4. Adam Kelly 977
5. Ben Christian 967
6. Dan Scarffe 965
7. Lucas Mudie 924
8. Harry Cain 922
9. Eleanor Davies 912 – 1st girl
10. Josh Smith 845
11. Joseph Corkish 748
12. Tara Ferguson 723 – 2nd girl
13. Kaitlin Slack 679 – 3rd girl
14. Callum Coulthard 410
15. William Cole 163
16. Ellen Barker 80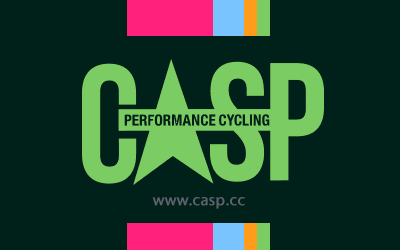 xxxxxxxxxxxxxxxxxxxx
Send your results as well as club, team & event news here
---
Other Results on VeloUK (including reports containing results)

---
Other News on VeloUK