A strong British and international field will assemble for the next round of the Revolution Series at the Lee Valley VeloPark in London this weekend (14th November)
News – Revolution 54 This weekend
Olympic Champions return to Lee Valley VeloPark on 14th November
One of the headline riders will be Geraint Thomas who makes his first appearance on the track since the 2012 Olympics. He will be joined by fellow Team Pursuit Olympic Champion Pete Kennaugh to lead Team Sky in the Elite Championship. They will face tough competition including Adam Blythe, Scott Law (Orica GreenEDGE), Christian Grasmann, Marcel Kalz (Maloja Pushbikers), Jasper de Buyst, Otto Vergarde (Telegraph All Stars), Marc Hester (One Pro Cycling) and Iljo Keisse (Team Pedalsure) – click here for the full rider list.
Geraint Thomas said: "I'm really looking forward to taking part in the Revolution Series this year, it will be the first time I've done it since before the 2012 Olympics. It's the first time I've actually raced on the track since then as well. I miss racing on the track especially Revolution as it's a good atmosphere there and good racing."
Pete Kennaugh said: "It's going to be good to race on the track with G again. The last time was 2012 so it will bring back some memories and will be exciting to get out there together as Team Sky."
A large international field will feature in the men's elite sprinting with riders from Great Britain, Czech Republic, USA, Brazil, China and Ireland. A mix of youth and experience will feature for the Great Britain squad led by senior riders Callum Skinner and National Sprint Champion Lewis Oliva. They will be joined by Senior Academy rider Joe Truman and Junior Academy athlete Alex Joliffe in the men's sprint and keirin events – click here for the race programme.
The event will be televised live on Eurosport 2 between 19:00 and 21:15 (20:00 to 22:15 CET).
Some standard tickets are still available for the afternoon and evening session and can be purchased online at www.cyclingrevolution.com or by calling See Tickets on 0844 854 2016.
Following the London event the series heads to Glasgow on 28th November where Geraint Thomas will feature again alongside Team Sky's Ian Stannard.
RIDERS
1 Geraint Thomas Team Sky
2 Pete Kennaugh Team Sky
6 Theo Hartley Team Sky
7 Chris Heaton Team Sky
8 Samantha Verrill Team Sky
9 Tara Ferguson Team Sky
11 Christian Grasman Maloja Pushbikers RT
12 Marcel Kalz Maloja Pushbikers RT
16 Hamish Turnbull Maloja Pushbikers RT
17 Matthew Shaw Maloja Pushbikers RT
18 Anna Docherty Maloja Pushbikers RT
19 Jayati Hine Maloja Pushbikers RT
21 Felix English JLT Condor p/b Mavic
22 Joey Walker JLT Condor p/b Mavic
26 Ben Hardwick JLT Condor p/b Mavic
27 Charlie Cox JLT Condor p/b Mavic
28 Lauren Bate-Lowe JLT Condor p/b Mavic
29 Georgia Ashworth JLT Condor p/b Mavic
31 Chris Lawless Team Wiggins
32 Luc Hall Team Wiggins
36 Jake Stewart Team Wiggins
37 Conor Davies Team Wiggins
38 Ellie Russell Team Wiggins
39 Georgia Hilliard Team Wiggins
41 Joe Holt Team USN
42 Matt Bostock Team USN
46 Sam Tillett Team USN
47 Matthew Burke Team USN
48 Jessica Roberts Team USN
49 Elizabeth Bennett Team USN
51 Marc Hester ONE Pro Cycling
52 Gideoni Rodrigues ONE Pro Cycling
56 Charles Page ONE Pro Cycling
57 Jim Brown ONE Pro Cycling
58 Lauren Dolan ONE Pro Cycling
59 Pfieffer Georgi ONE Pro Cycling
61 TBC Scotland
62 Angus Claxton Scotland
66 Lewis Stewart Scotland
67 Joe Nally Scotland
68 Jenny Holl Scotland
69 Rhona Callander Scotland
71 Alastair Rutherford The Nab Racing
72 Reece Wood The Nab Racing
76 Alex Ridehalgh The Nab Racing
77 Jamie Ridehalgh The Nab Racing
78 Amber King The Nab Racing
79 Gemma Penman The Nab Racing
81 Adam Blythe Orica Greenedge
82 Scott Law Orica Greenedge
86 Alistair Fielding Orica Greenedge
87 Matthew Cox Orica Greenedge
88 Sophie Williams Orica Greenedge
89 Emily Tillett Orica Greenedge
91 Jasper De Buyst Telegraph Allstars
92 Otto Vergarde Telegraph Allstars
96 Fred Wright Telegraph Allstars
97 Anthony Anderson Telegraph Allstars
98 Rachel Jary Telegraph Allstars
99 Emma Pit Telegraph Allstars
101 Tristan Marguet VCUK-Champion Systems
102 Claudio Imhof VCUK-Champion Systems
106 Jacob Vaughan VCUK-Champion Systems
107 Louis Rose-Davies VCUK-Champion Systems
108 Charlotte Cole-Hossain VCUK-Champion Systems
109 Harriet Mellor VCUK-Champion Systems
111 Wim Stroetinga Team Pedalsure
112 Iljo Keisse Team Pedalsure
116 Oscar Mingay Team Pedalsure
117Cameron Thomson Team Pedalsure
118 Amber Joseph Team Pedalsure
119 Eve Jefferies Team Pedalsure
Women Endurance
130 Dani King Wiggle Honda
131 Emily Kay Great Britain
132 Manon Lloyd Great Britain
133 Emily Nelson Great Britain
134 Abbie Dentus 100% Me
135 Megan Barker 100% Me
136 Annasley Park 100% Me
137 Melissa Lowther 100% Me
138 Ellie Dickinson Team Giordana Triton
139 Keira McVitty Team Giordana Triton
140 Ellie Coster Team USN
141 Rebecca Raybould Poole Wheelers
142 Sophie Black Isle of Man
143 Danielle Khan Solihull CC
144 Laura Clode VC St Raphael
145 Emma Cockcroft Bikeshed – Essex Uni
146 Sophie Lankford Team WNT
Male Sprint
160 Callum Skinner Great Britain
161 Lewis Oliva Team USN
162 Alex Jolliffe Great Britain
163 Joe Truman Great Britain
164 Tomas Babek Czech Republic
165 Pavel Kelemen Czech Republic
166 Flavio Cipriano Brazil
167 Hugo Oseti Brazil
168 Kacio Freitas Brazil
169 Tom Scammell Team USN
170 Eion Mullen Ireland
171 Matt Rotherham Maloja Pushbikers RT
172 Luo Yongjia China
173 Wang Tianqi China
174 Gao Jianwei China
175 Li Jianxin China
176 Feng Ning China
177 Dominic Suozzi USA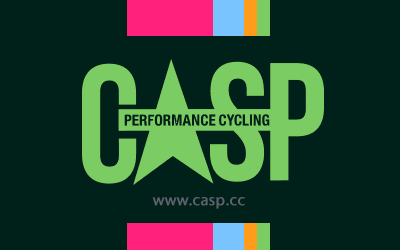 xxxxxxxxxxxxxxxxxxxx
Send your results as well as club, team & event news here
---
Other Results on VeloUK (including reports containing results)

---
Other News on VeloUK