Adam Blythe looking forward to helping World Champion Peter Sagan in the classics in 2016 at Team Tinkoff
Feature – Adam Blythe's Year in World Tour
After a year back in domestic racing with NFTO, where he certainly added an extra spark to the racing, Adam Blythe has spent the 2015 season back in WorldTour and will do so again in 2016.
This season, he races with Orica GreenEdge and will do so in their colours at the Revolution meeting on the weekend. But next season, he'll be riding for the Tinkoff Team. Asked how successful a season where he had seven top tens was for him back in the World Tour, he says "not that successful really. It was good getting back into WorldTour but I didn't win anything".
"Whilst I did the classics, I didn't do many WorldTour races and so I wasn't as prepared for the classics as some riders doing Paris-Nice and those type of races. I did though have quite a bit of success with Caleb (Ewan) who won quite a few races which was nice."
Adam had some really good rides in races like the Tour of Flanders where he was in the mix for a long time and when put to him, he doesn't seem far off being in the mix at the end of these events, he replies "it is a big step though from not being far off to being up there for the win."
"After 200k, you're thinking this is getting hard and the guys winning these races are going like, 'right; now the race starts' and I'm thinking what have we been doing for the last four and half hours!"
"The level is super high but that said, when you are competing at that level, there is no better feeling than giving some one a kicking when you're up there. In a lot of those races, you really need to know what you are doing and make sure everything goes to plan before them."
"If you want to do the classics, you need to do stage races like Tirreno-Adriatico or Paris- Nice whilst I did a week in Langkawi and then Korea before going straight to Wevelgem. Going from 180k races with smaller teams whilst the others in the classics are doing 250k a day with the top teams."
For 2016, Adam remains in WorldTour, this time with Tinkoff where he expects to be working for Peter Sagan. "The main priority for Adam will be Peter, especially in the Classics" says DS de Jongh. "That is where Adam will focus on, to work in support of Peter and deliver him to wins. We have been watching Adam and he has shown he can do good races."
"We hope he will further develop as a rider and reach his best level next year", added de Jongh.
As for Sagan, who has just got married, he said in L'Equipe that his race programme for 2016 will be the same as this year, starting with Argentina, then onto Milan-San Remo, the Tour of Flanders, Paris-Roubaix and the Tour de France.
"Between San Remo and Paris-Roubaix, I will be aiming for all the big races, says the World Champion. "This year I was not satisfied with my spring campaign, but I have learnt from that experience. "
Part of Adam's role will be to help Sagan go from the man with 17 second places in 2015 to one raising his arms more often in 2016 with the rainbow stripes on his back.
Adam explained how he'd spoken to his DS at NFTO, Sean Yates about going to Tinkoff. "I get on well with Sean really well and he was like, 'I'll push for you to come if you're happy to come to the team'. Of course, Sean Yates is Sean Yates, everyone knows him as a legend so if he's saying I can get you a ride, of course I am going to take it."
"My role in the team will be to start early in the season and work for Peter in the classics so that will be what I will be working towards and do well for him. He's an amazing bike rider and doesn't really need help but if I can help him just half a percent, that may be enough to get him the wins. Hopefully, we'll achieve success together and it will work out really good."
"Without disrespecting Caleb, when you know you're going to be working for Peter Sagan, it's a big difference. So it's motivating but more than anything, it's Sean – I don't want to let him down more than anything! He's such a nice guy and at NFTO, he never tried to change me but was always giving me advice and talking to me like we are now."
Adam, who is still only 26, is hoping with the role he has that he'll get the big races to prepare for the classics and working with Sean he says will make a massive difference. Despite still being a young rider, he has though been racing at the top for a long time, almost ten years if you take into account his time on the GB Development programmes doing World and European level races.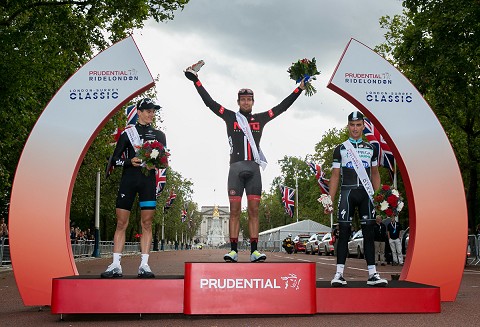 Even when he was a youngster, still to reach double figures, he was racing abroad in events like Assen and as a junior, one of the top crit riders in the country. Asked how he keeps fresh and motivated, he replied "I don't think anyone is ever fresh in cycling!"
"We just want to do it. We're all in it because we love it and enjoy riding our bikes and that's it. It's a good life. Riding with your mates and having a good craic on a bike, you do forget it's a job sometimes when you're racing".
"When everything is going well, it's the best place to be in the world."
Adam has already had his end of season break and is back in training for 2016. The Sheffield rider is based in Monaco where he says whilst its cold in the winter, it's a lot better than being further north in Britain. With Peter Sagan saying that he expects to start the season again in Argentina (San Luis stage race), it may well be the first stop for Adam as well.
Good luck to Adam for the coming season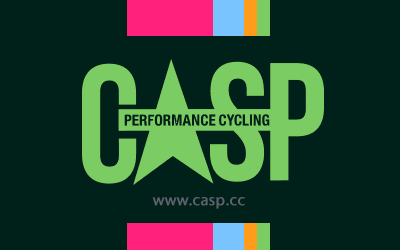 Send your results as well as club, team & event news here
---
Other Results on VeloUK (including reports containing results)

---
Other News on VeloUK