Introducing Bikeshed Bianchi women's performance cycling team for 2016
Team News – Bikeshed Bianchi Women's Team
Following on from an excellent first season in 2015 as Bikeshed-Exeter Uni, the team are pleased to announce an expanded team for 2016 thanks to a partnership that pulls together one of the most historic bicycle brands, Bianchi and one of the SW biggest Bianchi retailers, Bikeshed of Devon.
As reigning Kalas SW Women's road race series champions as well as SW circuit race champions, it is time to broaden horizons and undertake both a full regional and National race programme.  Team manager David Walters "I couldn't wish for a more competitive but level-headed group; the spirit amongst the team is fantastic and going racing is both hugely enjoyable and very rewarding. We'll do everything we can to support this talented group of athletes, exciting times!"
The line-up for next season retains those from the successful 2015 season, Emma Cockcroft, Lucy Gowing, Alex Sheehan and Bethan Stubbs and are joined by Jess Duffy, to form a well balanced and strong squad that will cover most eventualities. As the women's race calendar evolves, everyone will have opportunity to mix it up over varying terrain and confront the racing challenges ahead.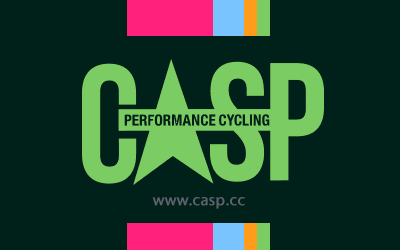 Mike Sanders of Bikeshed "The women's squad have been great ambassadors for us this year and it's a pleasure to support the team and see this side of the sport flourish."
Andrew Griffin, Bianchi UK added " We're delighted to support the team along with Bikeshed and all the other partners. The programme is ambitious, manageable and looks fun, and the riders seem to understand what it takes to compete at this level. Good luck all."
One area that will be both fun, interactive and a source of great interest is the support from Bianchi Owner's Club UK. A more passionate band of Bianchi enthusiasts would be very hard to find, and the team will benefit from all the enthusiasm and encouragement from the group.
Bianchi Owners Club UK director John Mollart " We're extremely excited to have secured a sponsorship deal with Bikeshed Bianchi for 2016; they are young and ambitious, with strong leadership, who are all passionate about racing. We look forward to a successful partnership throughout 2016 and beyond".
Other partners include Kalas Sportswear for their race kit, Torq are supplying nutritional products "Torq are delighted to be nutritional partner for the team, it's an exciting time for women's cycling and this is an ideal relationship for us."…and Gruppetto Coffee for obvious reasons… more of which, plus news of other and new partners in due course, as the season gets ever closer.
For now, Bikeshed Bianchi are delighted to take the iconic Celeste bikes to a full race programme in 2016 and to be part of a burgeoning women's race scene in the UK; fantastic opportunities and races await. Follow the team on Twitter @bikeshedbianchi
Send your results as well as club, team & event news here
---
Other Results on VeloUK (including reports containing results)

---
Other News on VeloUK