Two Spanish riders for Raleigh GAC in 2016 as double European champion in 2015 Sebastian Mora and Adrià Moreno Sala join the squad for the coming season
Feature – Two Spanish for Raleigh GAC
Winner of two Gold medals at the 2015 European Track Championships (Madison and Scratch race), Sebastian Mora will join forces with a rival on the track when racing for his country, France's Morgan Kniesky, to add a lot of firepower to the Raleigh GAC team for 2016.
The Spanish rider is one of two added to the team for 2016 as Adrià Moreno Sala has also signed for the squad with the iconic Raleigh name on the jersey. Adrià raced in Britain in 2015 and that knowledge will be invaluable for his Spanish teammate learning the ropes of British racing.
Sebastian Mora's palmeres on the track is truly World Class and we have seen from the likes of Ed Clancy and Morgan Kneisky to name but two, how well endurance riders from the track are suited to the high speed action of racing in Britain.
Back in 2012 at the World Track Championships, he was fifth in the World Madison Championship and fourth in the 2013 Worlds in the Team Pursuit. He has also medalled in the Pursuit at the Manchester World Cup which shows his power and speed on the boards.
Sebastian Mora has also won a stage of the Tour of Tawain on the road in 2014 along with various other victories in National Events in Spain which bodes well for him in the National Series here in Britain as well.
Team owner Cherie Pridham said of the signing "We are delighted to announce Sebastian Mora as our final rider for Raleigh GAC 2016. We have followed Sebastian's results for the last few months and it is clear that he will be a valuable asset to our team".
"He has experience at international level on the road and his track pedigree at International level is second to none. His wins at the European Track Championships in the Scratch race and Madison are pretty special as Raleigh's current World Madison champion (Kneisky) was racing in the same event. Morgan took a superb 3rd place behind the Spanish team. It is a privilege to welcome Sebastian on board for 2016. I know he is looking forward to the UK scene already."
The talented track and road rider meanwhile says of his signing for the British team "I am really happy and excited to sign for Raleigh GAC. Since I knew this was a possibility, I have been very eager to make it happen that I sign for this dream team. I have passed on other offers because I think Team Raleigh GAC is the perfect team for my career".
"All the times I have talked to Cherie, I have been able to see that the decision I have made is the best one for me and the team. I have read a lot about team Raleigh (GAC), about Cherie Pridham, about UK races and about Derby and as I like track cycling, I think my racing for the team in England is perfect".
"I am also from Villareal, a little village in Comunidad Valenciana in Spain that has many things in common with Derby, and one of the most important is football. Villarreal CF is a big club and Derby County is also a very important club in England. I have read a lot about it, and I am looking forward to visiting Pride Park Stadium."
"I have had a very successful 2015 with wins in the European Championships, Silver at the Cali World Track Cup (Madison), triumphs at the Spanish track Championship as well as wins in road races in Valencia and Catalonian tour. I am sure that 2016 will be better in UK with the help of Raleigh GAC."
You can find out more about Sebastian on his website www.sebastianmora.es, Facebook www.facebook.com/sebastian.mora.ciclista and twitter @Sebastianmorav.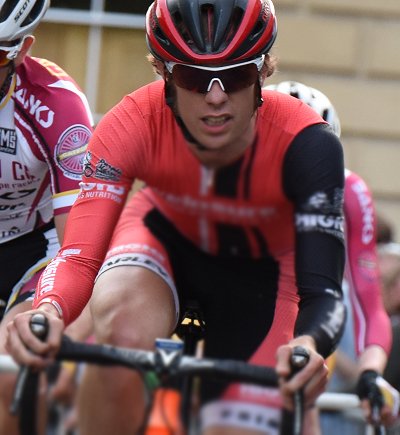 Sebastian's Spanish teammate Adria Moreno is equally pleased to be in the colours of Raleigh GAC for 2016. "I'm so happy to be part of Raleigh GAC for 2016. Last season I was racing in Britain and I saw the infrastructure of the team with Raleigh bikes, staff and riders. It was very professional and competitive and moreover, the kit is really cool".
"The team for 2016 is very strong with the experience of top riders in Evan Oliphant, Andrew Hawdon, Morgan Kneisky and Mathieu Boulo and this is really good for the Under 23 riders who are joining the team. I think with my experience of the 2015 season with my old team Starley Primal will help us get good results. I'm excited and looking forward to starting".
Talking about his Spanish teammate Sebastian Mora, Adri explained "I think that Sebas joining Raleigh GAC is really good. He has a lot of experience and he is a good teammate. For me, there will be another Spanish rider in the team and in the UK peloton and this is great news. I raced in the same team in 2013 and rode the Vuelta Valencia 2015."
"We got good results working together. I will help him by explaining about the races, the star riders in the UK and my experience here will help us".
Raleigh GAC 2016
– Sebastian Mora
– Steven Roach
– Evan Oliphant
– Morgan Kniesky
– Matthieu Boulo
– Karl Baillie
– Jack Escritt
– Adrià Moreno Sala
— George Pym
— Fraser Martin
— Craig Wallace
— Andy Hawdon
— Richard Hepworth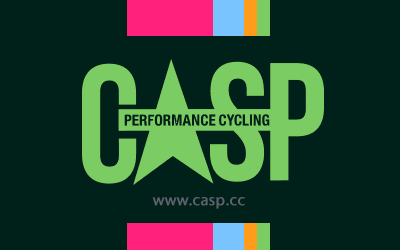 Send your results as well as club, team & event news here
---
Other Results on VeloUK (including reports containing results)

---
Other News on VeloUK