Team Moda Anon has revealed four new riders to the team's line up in anticipation of a successful second year on the British racing circuit
Team News – Team Moda Anon
Team Moda Anon has revealed four new riders to the team's line up in anticipation of a successful second year on the British Racing circuit.
Julian Varley (Prologue), Alex Foster (HMT Academy), Ruari Yeoman (Spokes RT) and Jacob Booth (David Hinde RT) complete the team's roster for 2016, which is made up of a strong combination of Scottish and English riders.
The team competing in the circuit race championships in Barnsley this year
Since its first race at Perfs Pedal Race in February, the team has enjoyed success evidenced by a team 1-2 at the Smithfield Road Race, a win at the Jim Rogers Memorial Road Race and second in the Scottish National Road Race Championships.
Team Manager Jason is hopeful of adding to the team's palmares and developing the younger riders into stand-outs to look out for.
"We've come a long way since the start of the season and I'm really excited for what 2016 will bring. We've got a great bunch of guys full of passion ready to tackle the competition that's out there for the taking" adds Jason.
In addition to competitive goals, the team aims to increase participation in the sport from a young age with members of the team visiting schools around the country and getting them involved, allowing them to ask questions and improve their cycling skills.
"We want to create passion in young people to progress into the sport competitively. Often, young people don't know where to start or whether they have what it takes to pursue it more proactively" explains Jason who, along with sporting director Alan Sheldon, hopes to create a pool of talented young riders moving up in the sport. "Not only will we invest valuable time, money and experience into our own riders, but also at a grass-roots level. It's all boils down to giving back to the community."
NCC Group Plc also recently announced its continued and increased involvement with the team for 2016. Rob Cotton, CEO at NCC Group, said he is honoured to get involved with the team.
Adds Rob, "I think it is important to give back and what better way to do that than with a local team with high ambitions. The work the team does with schools and youngsters ties into our passion for supporting grass roots cycling and I'm looking forward to seeing how the team progresses over the coming year."
The complete roster for Team Moda Anon in 2016 is as follows:
Sporting Director – Alan Sheldon
Riders
Andy Webster
Zack Williamson
Martin Woffindin
Jack Barrett
Ryan Fenwick
Phil Trodden
Fin Young
Ruari Yeoman
Alex Foster
Jacob Booth
Julian Varley
Team Website: http://www.anoncycling.com or follow the team on Twitter at @AnonCycling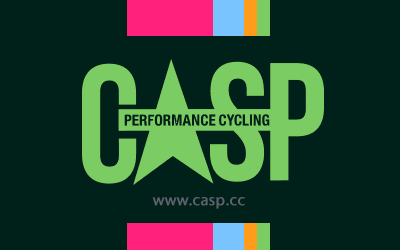 xxxxxxxxxxxxxxxxxxxx
Send your results as well as club, team & event news here
---
Other Results on VeloUK (including reports containing results)

---
Other News on VeloUK