Steven James (Hargroves Cycles-Ridley) won round 9 of the Wessex Cyclo Cross League with Sarah Barber (NHRC) winning the Women's category
Report – Wessex CX League
Round 9 | Sunday 15th November | by Graham Robins 
Steven James (Hargroves Cycles) was victorious at the latest round of the Wessex Cyclo Cross league taking the lead after three laps and then slowly building himself a big lead as the laps ticked down. James got past Sam Allen (PedalOn) on lap three before building his lead to over a minute and at the finish was over two minutes ahead of his nearest challenger.
The latest round was held on the National trophy course at Southampton Sports Centre with a couple of changes to the course layout from the race a couple of weeks ago. The racing was promoted by Sotonia CC with sponsorship from Peter Hansford Cycles. Despite heavy rain the day before the course held up reasonably well for the most part and those with a second bike and a jet wash crew were to benefit as racing drew to a close.
On the opening lap of the senior race Allen led them away and into the woods closely followed by James and Scott Chappell (Behind the Bikeshed), but before the completion of the first lap Joe Hickerton (Eden Veranda) and Alex Forester (Zepnat RT) had made ground on the Andover based rider. There was a strong group of riders from PedalOn in support of Allen as Karl Norfolk, Chris Minter and Jamie Norfolk were just within striking distance of the leaders along with Tom Budden of Sotonia well towards the front.
Once the race settled down James and Allen was riding together but soon the Hargroves rider attacked and got a gap which he quickly built upon. Behind Allen another minute adrift was Forester, Matt Macdonald (Eden Veranda), Chris Minter, Karl Norfolk and Budden. The gaps to the chasers soon extended until the leading group of eight were nearly four minutes down on the race leader.
At the bell James held a lead of over 1min over Allen with Forester at 2mins, then Hickerton, Macdonald and Minter at 3mins plus. Norfolk and Budden were next up at 4mins then Jamie Norfolk followed by Ryan Smith (Team Moore Fitness RT) taking the final spot in the top ten.
The vet 40+ race saw Crispin Doyle (Hargroves Cycles) taking the win ahead of Dan Guest (Performance Cycles) with Graham Rogerson (Cotswold Veldrijden) taking the third spot on the podium. Doyle soon built his lead up to 20secs with Rogerson at 50secs after a couple of laps. As the laps ticked away Guest started to come back to Doyle and by the finish the time gap was just a couple of seconds.
In the junior race once again Tom Sewell (Cotswold Veldrijden) was mixing it at the front while his nearest challenger was Joshua Hooper (Primerasport) back in fifth overall followed by Charlie Cooper (Eden Veranda) 30secs adrift. Sewell held his gap over Hooper and Cooper to claim another victory.
Dave McMullen (Cotswold Veldrijden) won the Vet 50+ race with ease never being challenged from the opening lap. Despite making a slow start Tim Costello (GS Vecchi) started to come back through the field after finishing the opening lap in eighth place but at the finish he was just over 20secs down.
The early exchanges saw Martyn Dymond (Cotswold Veldrijden) mixing it with Phil Boarer (Blazing Saddles),Kevin Holloway (VC 10) and Chris Hutchings (VC Venta). With a lap to go McMullen held a lead of 20secs over Costello who had Holloway right on his wheel while Dave Wrey (PedalOn) had got past Hutchings as Boarer slipped back down the order.
The women's race once again saw Sarah Barber (NHRC) winning ahead of Helen Pattinson (Solent Pirates) with Susan Parker (NHRC) claiming another podium spot in third. Lydia Brooks (GS Henley) was riding well toward the front until she managed to drop her bike twice on the same lap allowing the Basingstoke rider Parker to pass her. Natasha Reddy (RP Racing) won the junior race ahead of team mate Emma Clarke and Kara Perryman (Solent Pirates).
In the youth race there was an electric start from Archie Scott (Cotswold Veldrijden) and Callum Macleod (Palmer Park Velo) which saw them draw clear of the field forcing those behind to chase hard. Erin Baker (Team MK) and Will Cooper (i-team CC) did so catching the two leaders to temporarily form a group of four. As the race developed small gaps appeared within the group with Macleod and Scott again moving clear.
A fall by Cooper effectively ended his race for the podium but he continued to race hard in his pursuit of Baker. On the penultimate lap, a fluid hurdle run by Macleod saw him gap Scott and eke out a narrow lead which he pressed home in the final lap. Baker made a gallant effort to wind in Scott but couldn't quite catch him finishing just a handful of seconds back in third. Abbie Manley (Eden Veranda Racing) led the U16 girls home with Katie Scott (Cotswold Veldrijden) in second and Alderney Baker (Corley Cycles) in third.
Provisional Results
Seniors
1st Steven James Hargroves Cycles 1hr 00mins 53secs
2nd Sam Allen PedalOn @2mins 27secs
3rd Alex Forester Zepnat RT @3mins 39secs
4th Joe Hickerton Eden Veranda @3mins 53secs
5th Matt Macdonald Eden Veranda @5mins 27secs
6th Chris Minter PedalOn @5mins 45secs
7th Karl Norfolk PedalOn @6mins 41secs
8th Tom Budden Sotonia CC @7mins 34secs
9th Jamie Norfolk PedalOn @8mins
10th Ryan Smith Team Moore Fitness RT @8mins 29secs
Vet 40+/Juniors
1st Crispin Doyle Hargroves Cycles
2nd Dan Guest Performance Cycles @4secs
3rd Tom Sewell Cotswold Veldrijden @1min 25secs and 1st Junior
4th Graham Rogerson Cotswold Veldrijden @1min 45secs
5th Joshua Hooper Primerasport @1min 59secs 2nd Junior
6th Charlie Cooper Eden Veranda @3mins 03secs
Vet 50+
1st Dave McMullen Cotswold Veldrijden
2nd Tim Costello GS Vecchi @34secs
3rd Kevin Holloway VC 10 @46secs
4th David Wrey PedalOn @1min 38secs
5th Phil Boarer Blazing Saddles @1min 51secs
Women
1st Sarah Barber NHRC
2nd Helen Pattinson Solent Pirates
3rd Susan Parker NHRC
4th Lydia Brooks GS Henley
5th Natasha Reddy RP Racing and 1st Junior
Juniors
1st Natasha Reddy RP Racing
2nd Emma Clarke RP Racing
3rd Kara Perryman Solent Pirates
Youth Boys
1st Callum Macleod PPV
2nd Archie Scott Cotswold Veldrijden
3rd Erin Baker Team MK
Youth Girls
1st Abbie Manley Eden Veranda
2nd Katie Scott Cotswold Veldrijden
3rd Alderney Baker Corley Cycles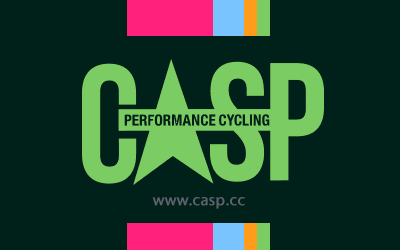 xxxxxxxxxxxxxxxxxxxx
Send your results as well as club, team & event news here
---
Other Results on VeloUK (including reports containing results)

---
Other News on VeloUK