Talking to a six day star leading the Gent 6 after day 1 and winner of the final stage of the Giro d'Italia in 2015
Interview – Track & road star Iljo Keisse
Over in Gent, Iljo Keisse, star of road and track, is leading his home Six Day race despite a crash on the opening night when brought down by another rider.
With over 20 six day wins to his name, Iljo Keisse (Etixx Quickstep) is taking advantage of his love for the track by finding a way of racing for himself in the winter before going back to his role as a domestique to many of his team's leaders (Boonen and others) on the road.
He says of his love for the Six Day, ""It all started on the track for me. I started as a six day rider and still love it. On the road, I am a domestique where I work for the team from the beginning of February to the end of October. When I am on my track bike though, I am a different rider. I can go for my own chances and ride to win. I need that in the winter because it is always nice to win".
"I started cycling to win races and yes, it is nice to win with the team and be part of it when it wins but sometimes, it is also nice to put your own hands in the air!"
Iljo came to London recently and rode the Six Day race there, finishing third. Asked to compare London to other Six Day races, he explained "It was a short programme in London, that is the biggest difference. We started at around 6.30pm and were finished by eleven so it was short but really fast. That is always the way, if you have to only ride four or five times a night, that is a big difference with the other six days".
"There were no long madisons either which was not good for me because I like them longer. Normally, there are two every night, one of 30 minutes and a bigger one of 40-45 minutes and in London there was a 20k, which is 20 minutes because we ride at 60k an hour and then the big one was 30-35 minutes".
"London though fitted in really well to my programme because I will be racing until Gent so it was perfect. We were on bigger gears than normal, the races were shorter and every day we had massage and lots of time to sleep! I took a little break after the Worlds on the road and then started training for the six day in London. After Gent, I will have another small break."
Always ready to say hello in the Tour of Britain even when working on the front of the peloton
With the road season being so long now, all year long pretty much, there are not many road riders also doing the six day circuit as Iljo explained. "Most of the six day riders only do six days and there are not many like me who do the World Tour as well. Only me and Morkov I think".
"It is difficult to do both but for me, I am 33 and have always done it. For me, it is better for me to do six days in the winter and stay busy with my bike. Other guys on my team, go out eating cake and drinking beer! For me though, I think doing a six day is better. My condition pretty much stays the same winter and summer. I don't like if it goes up or down".
Despite his success on the track, and road, Iljo is first and foremost a domestique at Etixx Quickstep but that doesn't mean he can't get his hands in the air as he did this year. His first one was in the Ronde van Zeeland Seaports where he and teammates Niki Terpstra and Lucasz Wisniowski escaped the peloton with 100km to go and Iljo was 'gifted' the win.
Photo: rondevanzeelandseaports.nl
Comparing it to the day at Roubaix when the team in another incarnation (Mapei) finished 1-2-3 in the sports biggest classic, Iljo explained that the win showed the appreciation that his team leaders like Paris-Roubaix winner Nikki Terpstra have for the work he does in the bigger races. Iljo also had a win in a Grand Tour in 2015 to show he can win on the big stage as well.
"I won the last stage of the Giro d'Italia by having a little luck and attacking at the right moment" he says of the day.
At the time, Iljo said of the win "This is my best victory ever. I'm really happy. I'm a track rider and I know I can do well in short crits [circuit races] like this, with fast corners. I was also lucky to have the perfect mate in the break with Luke Durbridge. On the last lap, I knew I was riding for the win, I just had to come to the sprint and take it."
Iljo though knows his place in the team and says "I never start a race as a leader. Every race I start, I do it knowing I have a job to do and what that is depends on who is the leader on the day, Boonen etc. I always know what to do and I do it without hesitation and keeping doing it until I have nothing left!"
Being a good domestique though keeps him in contract. "Absolutely" Iljo agrees. "Especially in a team like ours. There are not so many teams like Etixx Quickstep – Sky, Movistar etc. I think our team is one of the top five teams in the WorldTour and we have the most victories, 54 I think this year and that is something, yes?"
Photo: Tim de Waele
"We ride smaller races as well as the Classics where as some teams only do the WorldTour ones. It is really nice to be part of those wins even if it as a domestique. The riders and staff always appreciate the work I do. I am 33, and I know I am not going to be a captain and you have to know your place!"
Finally, Iljo explained that whilst he loves the track and is one of his country's top riders on the boards, there will be no Olympics in 2016. "My two favourite events on the track are the Madison and the Points Race and when they (UCI/IOC) took them off the Olympics, it was less important".
Good luck to Iljo in the Gent Six Day where he is rightly the big star that he is in the sport of Six Day racing and on the road too. Thanks for the chat.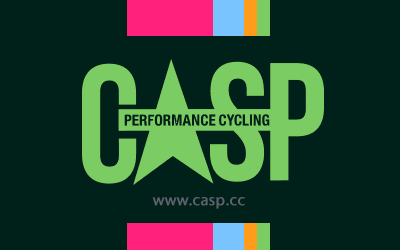 Send your results as well as club, team & event news here
---
Other Results on VeloUK (including reports containing results)

---
Other News on VeloUK

a