New signing for Wiggle Honda, former double World Junior Road Race Champion Lucy Garner, says she needed a change of team to move forward in her career
News – Lucy Garner moves to new team
On her new team's website, Wiggle Honda, double Junior Road Race World Champion, Lucy Garner, explains why after a few years with the Liv-Plantur (former Giant-Shimano) team, that she decided to move to a new team for 2016.
The 21 year old from Leicester has spent her entire professional career (starting in 2013) with the Liv-Plantur (former Giant-Shimano) team and started cycling when she was just nine years old.
Since then, the young Brit has raced MTB, cyclo-cross and track as well as finding success on the road. In 2011 and 2012, Lucy made a name for herself by taking back to back wins in the road race at the Junior World Championships in Copenhagen (Denmark) and Valkenburg (The Netherlands); something that only Nicole Cooke had done before her.
Recent knee injuries have set her back which means she has missed out on achieving some goals but Lucy admits that winning in Route de France and competing in the World Championships felt good.
For 2016, she will be in new team colours but says racing in the senior ranks has been a huge step for her. "Not only as a rider but as a person£ Lucy says. "When I joined Liv-Plantur, I moved away from home at a young age and left everything behind me to pursue my dream of being a cyclist".
"I've learnt a lot in the last three years and I was given big chances in Liv-Plantur to develop my sprint against the best sprinters in the world. I have met a lot of great people and learnt a lot which I will be able to use in the future" Garner explained on her new team's website.
"After three years with Liv-Plantur, I feel I needed a change and that a change will be good for me. I want to make the next step in my career and Wiggle Honda were extremely passionate and keen to have me join the team. Even when my season hadn't been the best due to injuries, and as an athlete who struggled a lot because of that, it was so refreshing that Wiggle Honda still believed in me as a rider."
"There are a lot of big (name) riders in this team. I am a sprinter and there are big sprinters on the team, which I hope I can learn from. I really want to build my engine, as I know that is one of my weaknesses against the other riders in the peloton. I'm really looking forward to helping the girls as much as I can to get the best results possible for the team!"
"I feel like I am in a really good place at the moment. I know that I will be setting my own personal goals in the season to try and get a good result but for me to be able to lead out sprinters like Bronzini and D'hoore will give me a lot of experience on how to race a final and be in the right position etc. By helping them, I think that will really help me in the future for when I get the chance myself to sprint" added Lucy.
"It would be great for me to target races like the Aviva Women's Tour as I feel that type of racing suits me well and it would be great to get a result on home soil. Also the World Championship in Qatar next October is a big goal of mine, so I want to make the winter training count and hopefully get some nice results in the season to show I am capable of getting a result there."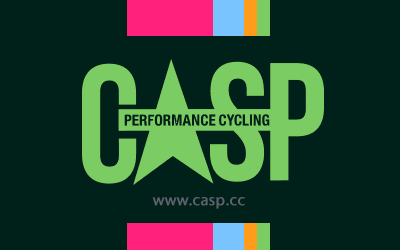 Send your results as well as club, team & event news here
---
Other Results on VeloUK (including reports containing results)

---
Other News on VeloUK