Returning to Britain for the fifth year and wearing the colours of New Zealand Champion (Circuit Race) is Madison Genesis rider Mike Northey
Interview – Kiwi Champ Mike Northey
Returning to Britain for the fifth year and wearing the colours of New Zealand Champion (Circuit Race) is Madison Genesis rider Mike Northey.
Mike in the champion's jersey at Sheffield in 2014.
Over those four years he has raced in Britain, Mike has constantly been in the results including a win in the Welsh Grand Prix road race and second in the classic, the Lincoln Grand Prix. He also won a stage in the Tour du Loir-Et-Cher in France and brought back the biggest trophy I've ever seen!
Mike has also had great success in New Zealand with overall wins in stage races on both south and north islands of the country.
But it's the New Zealand Circuit Race Championship where Mike's record is nothing short of stunning. On the podium for the last SEVEN years! Third in 2009, Mike was second in 2010 and the won the first of his three titles in 2011. He was then second in 2012, first again in 2013, back to second in 2014 before winning this year (2015).
Stunning.
Polite, quiet but very effective on the bike, Mike has ridden for the last two seasons for Madison Genesis and will return in 2016 for a third year with the Milton Keynes based team. At home in road races and in criteriums, Mike will return to Britain wearing his country's champions colours for the circuit race.
So when the Pearl Izumi Tour Series rolls around in May, look out for Mike in the distinctive colours he last wore in 2014 in Britain. Asked how it felt to win the title for the third time, Mike replied "to wear the New Zealand crit jersey next year is pretty special. Especially with the amount of crits we do; there is plenty of opportunities to showcase the national colours!"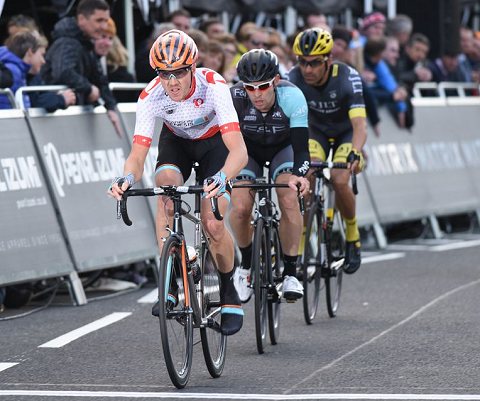 Tour Series winner in 2015 with Madison Genesis
For Mike and all the riders who race in Europe and then return home to either Australia or New Zealand, their National Championships all fall in the 'European' off season so it was pretty special to hold form and win the title yet again.
"Unfortunately, the timing of the Nationals isn't the greatest for the guys that race abroad" Mike explained. "It's a race I always want to go well in but always go into it with unknown form. I raced the Tour of Southland a week before and came out with good legs which was ideal!"
As well as his four years racing in Britain, Mike has also spent time racing in the USA before returning home to New Zealand for their summer.
Having two summers a year can't be a bad way of life! Asked how long he spends where, Mike replies "my time in New Zealand seems to get shorter and shorter! I'm home for five months before I generally leave New Zealand for Europe mid to late February. So I still get a bit of a NZ summer!"
The number of overseas riders racing in Britain has grown over the years and knowing what it's like to be away from home, having been so for far too many years to say, I asked Mike how it felt dividing his life between the two halves of the World?
Winner of the circuit race in Beverley with a solo effort on the cobbles
"I'm quite used to heading away now" he says. "To be honest, the day I stop will be strange. Normally after five months, I'm over the same old training roads and ready to get into some racing. Having a family now does make things a bit more difficult, but we do have a good setup and good friends in the UK, so it has become a bit of a home away from home".
Another Kiwi well known in Britain is Tom Scully who has been a teammate of Mike's at Madison Genesis. The 'Scud' though has gone to Aussie Pro Conti team Drapac. Chatting to Mike about there having been two kiwis in the British team, he explained "to be honest I never really knew Scud that well before joining Madison".
"We both live at opposite ends of the country (New Zealand) but it's been great getting to know him, he's become a great mate and I will definitely miss having him around".
Replacing Scully in the Madison Genesis team from New Zealand is Taylor Gunman, the Oceania Road Race champion no less. That's the Games that the best from New Zealand and Australia (and other smaller Islands) race for Olympic qualifying points.
So I asked Mike to fill us in about Taylor. "I know Taylor very well" he replies. "We went to the same school and train together most days over the summer. We also raced two years in America together in 2010 and 2011. He's a strong rider and been New Zealand Time Trial champion and won the NZ Cycle Classic at the beginning of the year as well as winning the Oceania champs. He will be one to watch when the road starts going up"!
Coming from another country, I asked Mike how he found the racing here in the beginning. "It took me a good two season's to adapt to the British racing scene but I have learnt to love it! Racing varies country to country. In Europe and the UK there is obviously a lot more competition which makes the racing a lot harder."
"I enjoy the racing scene but also the fact that the living and culture isn't too dissimilar to New Zealand. You have to be happy on and off the bike! Also the fact that you can have a career riding your bike which is impossible in NZ. We don't have any pro teams or enough racing to do that. Australia has a strong scene but is mainly used as a stepping stone for riders to get to Europe".
Winning the GP of Wales in Abergavenny
A key element of being happy is being in the right team. Team bosses as I know from 15 years of covering the sport here, are all very different and I've known some riders leave a team pleased they are going some where else whilst others are so comfortable, they don't ever want to leave.
One of the key elements of Madison Genesis is Roger Hammond, the manager/DS who will be sharing his time between the British team and the WorldTour DimensionData squad. Mike explained that working with Roger has been very helpful.
"Having a manager that believes in you and you're ability has been huge. Roger is one of the most humble guys you will meet. He has definitely taught me to read race situations a lot differently. But we are all constantly learning from his experience".
Away from Home
Being from Australia, I can't deny missing family and aspects of Aussie life and whilst I surround myself with things from home, I do look forward to the odd trip Down Under to see family I don't see for up to two years. So, does Mike get homesick I asked?
"I have found I get home sick less and less as the years go on. But come August/September I definitely look forward to getting home and catching up with friends and family, as well as the beaches and getting out on the water and fishing!"
Asked what races he enjoys in Britain, Mike replies "I really enjoy races like the Lincoln and Rutland (CiCLE). Both are hard and unique races but I always seem to look forward to them".
Away in a break in 2014 in the Tour of Britain
Mike says he loves both road racing and the circuit racing in Britain and that when he pins a number on, wants to do well what ever the race. "It would be nice to get through the Tour series unscathed next year!" he adds.
"We are very fortunate to have two race bikes" says Mike. "I like both for different reasons. I tend to ride my steel bike for more one day races/crits etc and my carbon for longer road races. But my preference is only personal. (The only bikes I own are steel!)"
In 2015, Mike was part of a very strong team at Madison Genesis with so many of them capable of winning. Asked about his role in that team, Mike replies "we had a core of the team that had a similar mindset in that we all wanted the team to perform. We all know when we're on form and get our chances to go for results. Hopefully next year will be the same."
As the rain pours down outside here on the Wirral in Britain and my feet are telling me to go and put the heating on, I asked Mike how he spends the summer in New Zealand (winter here). "The weather is just getting nice here" he says. "I really enjoy the summer as it's a chance to get some solid miles in with good mates and sunshine. What more could you ask for?"
Very true and I had to ask which of the race bikes he prefers at Madison Genesis. They have a steel bike which is much lighter than any steel bike I ever rode having grown up on them and the team also have the Zero carbon bikes.
"We are very fortunate to have two race bikes" says Mike. "I like both for different reasons. I tend to ride my steel bike for more one day races/crits etc and my carbon for longer road races. But my preference is only personal. (The only bikes I own are steel!)"
Finally, with the season still months away but memories of his four years here still fresh, what are his goals for 2016? I asked if there was one race you could ride and win in 2016, what would that be?
"I would love to get on the Podium at our National champs in January (Road Race). I have been close (to the win) before, but with next year's course change it might just be the difference. Also, the Lincoln GP. I had to miss it this year as it was the British champs but I'd love to go there and go one better!"
Thanks Mike for his time and good luck for the New Zealand RR Championships. How special would it be for him to have both jerseys in Britain in 2016 … VERY!
Final pic – Lincoln Grand Prix which he would like to win having been second
Palmeres
2012
1st Overall BDO Tour of Northland, New Zealand (+ 3 stages)
3rd Stage 1, Tour Doon Hame (Scotland)
5th Overall Tour Doon Hame (Scotland)
1st Stage 1, Tour du Loir-Et-Cher, France
6th Overall Tour du Loir-Et-Cher, France
2nd Canary Wharf, Tour Series
2nd Stoke-on-Trent, Tour Series
1st Stage 2 Tour of Southland, New Zealand
1st Overall Tour of Southland, New Zealand
2nd NZ Criterium Championship
2013
1st Overall, BDO Tour of Northland, New Zealand (+ 2 stages)
6th Cicle Classic/Rutland-Melton (England)
3rd Kirkcaldy, Tour Series (Scotland)
2nd Stage 1 An Post Rás, Ireland
4th Stage 7 An Post Rás, Ireland
5th Redditch, Tour Series (England)
5th Woking Tour Series (England)
1st Wales Open Criterium (Wales)
1st GP of Wales, Abergavenny (Wales)
2nd Beverley, (England)
4th Sheffield Criterium (England)
3rd Premier Calendar Road Series
5th Stafford Town Center Race (England)
2nd Ipswich and Coastal GP (England)
3rd Stage 7 Tour of Southland, New Zealand
1st New Zealand Criterium Championship
2nd Lake Taupo Cycle Challenge, New Zealand
2014
2nd Lincoln Grand Prix (England)
4th Peterborough Tour Series (England)
3rd Aberystwyth Tour Series (Wales)
1st Beverley Criterium (England)
5th Sheffield Criterium (England)
5th Ipswich and Coastal GP, (England)
3rd Stage 1 Tour of Southland, New Zealand
2nd Stage 5 Tour of Southland, New Zealand
2nd New Zealand Criterium Championship
2nd Lake Taupo Cycle Challenge, New Zealand
2015
3rd Wiltshire GP Road Race(England)
3rd Redditch, Criterium Tour Series (England)
3rd Motherwell Tour Series (Scotland)
3rd Beverley Criterium (England)
3rd Overall Tour of Southland, New Zealand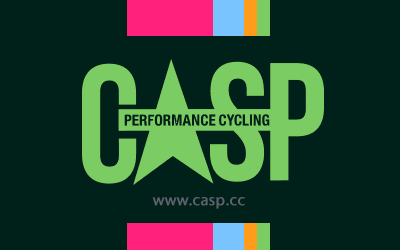 Send your results as well as club, team & event news here
---
Other Results on VeloUK (including reports containing results)

---
Other News on VeloUK