Olympic Champions Laura Trott and Geraint Thomas headline line up as the Revolution Series returns to Scotland on Saturday 28th November
News – Revolution in Scotland
Olympic Champions Laura Trott and Geraint Thomas headline line up as the Revolution Series returns to Scotland on Saturday 28th November. It will be the first time back racing in Glasgow for Geraint Thomas since taking victory in the Commonwealth Games road race in 2014.
"I've got great memories of Glasgow from the Commonwealth Games on the road" he said. "The Scottish fans are great and they are quite vocal so I'm expecting a real good atmosphere at Revolution".
Gent Six Day winner heading to Scotland,  Iljo Keisse. Photo Tim De Waele
Geraint returned to the track at round 3 in London (14th November) and is now looking to build some form ahead of Glasgow, "It was hard going after my long break. I got stuck in and hopefully when I return in Glasgow I can do better. It's the biggest break I've ever had in the off season and I made the most of it but it's time to knuckle down now."
Geraint will partner with Ian Stannard in Glasgow as the pair try to move Team Sky up the Championship table, which is currently being led by Team Pedalsure. Also featuring in the Elite Championship will be Gent Six Day winner, Iljo Keisse as well as Andy Tennant (Team Pedalsure), Adam Blythe (Orica-GreenEDGE), Owain Doull, Jon Dibben (Team Wiggins) and Marcel Kalz, Nico Hesslich (Maloja Pushbikers).
In the elite women's racing Olympic Champion Laura Trott will make her first appearance at a Revolution event in Glasgow and will line up against local star, Katie Archibald. Trott and Archibald have shown excellent form so far this season as they build towards the Rio Olympics claiming three European titles each as well as victories at the first Track World Cup at the end of October. They will come up against an international field including Laurie Berthon (France), Sarah Ingelbrecht (Belgium) and Amalie Winther Olsen (Denmark).
A packed race programme will also feature elite female sprinting across an afternoon and evening session plus appearances from special guests Sir Chris Hoy and David Millar – click here to see the full race programme.
Standard tickets are still available for both sessions and can be purchased online at www.cyclingrevolution.com or by calling See Tickets on 0844 854 2016.
The event will be televised live on Eurosport 2 between 20:00 and 22:15 (21:00 to 23:15 CET).
Programme of Events
Event 1 UCI Sprint – Qualification 200m Time Trial Women
Event 2 Elite Championship Flying Lap Men
Event 3 UCI Sprint – Quarter Final Women
Event 4 UCI Points Race (20km) Women
Event 5 UCI Sprint – Semi Finals Match A Women
Event 6 Elite Championship Points Race (30km)Â  Men
Event 7 UCI Sprint – Semi Finals Match B Women
Event 8 Women's Elimination / Scratch Women
Event 9 UCI Sprint – Semi Finals Match C Women
Event 10 Revolution Longest Lap – Sprinters Women
Event 11 UCI Scratch Race (10km) Women
Event 12 UCI Sprint – Finals Match AÂ  Women
Event 13 HOY Future Stars Points Race (5km) Boys
Event 14 UCI Sprint – Minor Finals Women
Event 15 HOY Future Stars Scratch Race (5km) Girls
Event 16 UCI Sprint – Finals Match B Women
Event 17 Elite Championship Scratch Race (15km) Men
Event 18 UCI Sprint Finals Match C (if req'd) Boys
Event 19 Elimination Race Women
Event 20 Elite Championship – 1km Madison Time Trial 1Â  Men
Event 21 UCI Sprint Keirin – First Round  Women
Event 22 Revolution Longest Lap – Endurance Men
Event 23 HOY Future Stars 6 Lap Dash (1.5km) Girls
Event 24 Elite Championship – 1km Madison Time Trial 2 Men
Event 25 HOY Future Stars 6 Lap Dash (1.5km) Boys
Event 26Â  Â  Elite Championship Team Elimination Men
Event 27 UCI Keirin Minor Final  Women
Event 28 UCI Keirin Final Women
Event 29 Presentation Elite Championship Winning Team
Event 30 HOY Future Stars Scratch Race (5km) Boys
Event 31 HOY Future Stars Points Race (5km) Â Â  Girls
Event 32 Presentation – HOY Future Stars
RIDERS
ELITE ENDURANCE MEN
1 Geraint Thomas Team Sky
2 Ian Stannard Team Sky
3 Nico Hesslich Maloja Pushbikers
4 Marcel Kalz Maloja Pushbikers
5 Felix English JLT Condor
6 Joey Walker JLT Condor
7 Owain Doull Team Wiggins
8 Jon Dibben Team Wiggins
9 Joe Holt Team USN
10 Matt Bostock Team USN
11 Marc Hester One Pro Cycling
12 Martyn Irvine One Pro Cycling
13 Evan Oliphant Team Scotland
14 TBC Team Scotland
15 Jacob Ragan The Nab Racing
16 Reece Wood The Nab Racing
17 Adam Blythe Orica-GreenEDGE
18 Sam Welsford Orica-GreenEDGE
19 Chris Lawless Telegraph All Stars
20 Matt Gibson Telegraph All Stars
21 Gabriel Cullaigh VCUK
22 Nathan Draper VCUK
23 Iljo Keisse Team PedalSure
24 Andy Tennant Team PedalSure
ELITE ENDURANCE WOMEN
1 Laura Trott Matrix Fitness RT
2 Katie Archibald Pearl Izumi Sports Tours Int
3 Amalie Winther Olsen Denmark
4 Sarah Inglebrecht Belgium
5 Laurie Berthon France
6 Ellie Coster Team USN
7 Henrietta Colborne Team Jadan
8 Ellie Dickenson Team Giordana Triton
9 Rebecca Raybould Poole Wheelers
10 Laura Clode VC St Raphael
11 Emma Cockcroft Bikeshed – Essex Uni
12 Sophie Lankford Team WNT
13 Charline Joiner Team WNT
14 Ellen McDermott Team Jadan
15 Charlotte Parnham Team Jadan
16 Sarah Bradford Team Jadan
17 Louise Haston Scotland
18 Louise Borthwick Project 51
19 Lorna Ferguson Glasgow Green CC
20 Charlotte Alston Team 22
ELITE SPRINT WOMEN
1 Shaneze Reade Madison-Genesis
2 Victoria Williamson Great Britain
3 Dana Feiss USA
4 Melissandre Pain France
5 Odette Van Deventer Team Wattbike
6 Bernette Beyers Team Wattbike
7 Sophie Capewell Lichfield City CC
8 Robyn Stewart Scotland
9 Neah Evans Scotland
10 Emma Baird Scotland
11 Ellie Richardson Edinburgh RC
12 Becky Dornan Scotland
FUTURE STARS BOYS
1 Theo Hartley Team Sky
2 Chris Heaton Team Sky
3 Hamish Turnbull Maloja Pushbikers
4 Matthew Shaw Maloja Pushbikers
5 Ben Hardwick JLT Condor
6 Charlie Cox JLT Condor
7 Xeno Young Team Wiggins
8 Conor Davies Team Wiggins
9 Sam Tillett Team USN
10 Matthew Burke Team USN
11 Charles Page One Pro Cycling
12 Jim Brown One Pro Cycling
13 Lewis Stewart Team Scotland
14 Joe Nally Team Scotland
15 Richie Allen Nab Racing
16 Jamie Ridehalgh Nab Racing
17 Alistair Fielding Orica-GreenEDGE
18 Matthew Cox Orica-GreenEDGE
19 Stephen Dent Telegraph All Stars
20 Anthony Anderson Telegraph All Stars
21 Jacob Vaughan VCUK
22 Louis Rose-Davies VCUK
23 Oscar Mingay Team PedalSure
24 Cameron Thomson Team PedalSure
FUTURE STARS GIRLS
1 Samantha Verrill Team Sky
2 Elynor Backstedt Team Sky
3 Anna Docherty Maloja Pushbikers
4 Jayati Hine Maloja Pushbikers
5 Lauren Bate-Lowe JLT Condor
6 Lusia Steele JLT Condor
7 Ellie Russell Team Wiggins
8 Georgia Hilliard Team Wiggins
9 Jessica Roberts Team USN
10 Elizabeth Bennett Team USN
11 Jess Millar One ProCycling
12 Savanah Morgan One ProCycling
13 Jenny Holl Team Scotland
14 Rhona Callander Team Scotland
15 Amber King Nab Racing
16 Gemma Penman Nab Racing
17 Sophie Williams Orica-GreenEDGE
18 Emily Tillett Orica-GreenEDGE
19 Rachel Jary Telegraph All Stars
20 Emma Pit Telegraph All Stars
21 Charlotte Cole-Hossain VCUK
22 Ellie Park VCUK
23 Amber Joseph Team PedalSure
24 Lucy Horrocks Team PedalSure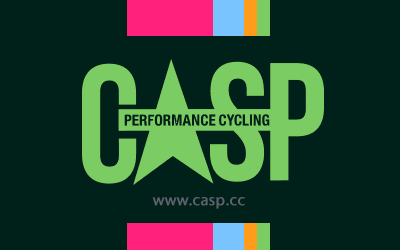 xxxxxxxxxxxxxxxxxxxx
Send your results as well as club, team & event news here
---
Other Results on VeloUK (including reports containing results)

---
Other News on VeloUK