Ian Field enjoys the victory at Ipswich as his team Hargroves Cycles – Ridley has a great day in the National Trophy
Interview & Team News – Ian Field
Fieldy makes it four from four whilst Nick Barnes continues his dominance in Green!
At round 4 of the National Trophy series in Ipswich, the Hargroves Cycles-Ridley team had its most successful weekend of the season so far.
On an extremely windy day at Trinity park (Ipswich), #teamRed's Ian Field and Nick Barnes both emerged victorious in their categorues. Ian carried on as he has in the other three rounds putting in a big attack and going solo to ride to a magnificent victory.
"The course was very different, pan flat, but the wind made sections super hard, must be 40-50mph gusts. It was strange in that on one lap, one section would be really tough and then the wind would drop and the next lap, it wasn't tough".
"I quite enjoyed the race though. I took the first lap in the wheels as it went off pretty hard as always. Then there was a bit of a lull and I went to the front and the others were looking at each other so through a technical section, I got a gap, and thought I'll just press on because I was hoping everyone would look at each other because no one is going to want to kind of take it on and drag everyone back to me."
"I got the gap and they were looking at each other which was nice and after that I could ride my own race, the hard bits hard, the easy bits easy. Last week in the World Cup was good. I was 24th, up to 20th overall now so all to play for. I really want top 20 overall and there are four rounds left."
"Last week was an easy one where I had four days off the bike after the World Cup at Koksijde to reset mid season and now its about building up towards the World Cups, the Nationals at Shrewsbury and the Worlds hoping to keep everything going".
In the Under 23 competition, Nick fought hard in the following group behind Ian Field and although he lost contact late on, he was still able to take 8th in the main race and first in the Under 23 category which extended his advantage in the overall competition.
Both of the guys were easy to spot thanks to the team's sponsors Lazer kindly providing them with matching helmets for their jerseys. The other riders also had good races with Steve James putting in a brilliant ride coming home behind Nick Barnes to take 9th, Jody Crawforth got 10th despite having a month old baby keeping him awake at home, Tom Van Den Bosch followed him home in 11th and Michael Butler was 14th. That gave the team six riders in the top 14.
Earlier in the junior race, Harry Yates, had one of the rides of the day finishing 3rd on a circuit that certainly didn't suit his style but with help from team manager Pete (Hargroves) he worked out a way to make sure that he won the group sprint. Crispin Doyle came home in 10th place in the Vet40 race.
Next up is Round 5 of the National Trophy Series in Bradford which is Fieldy's and Nick's "home" race and both have the chance to wrap up their jersey's a race early!
Join in the conversation on facebook and twitter #teamred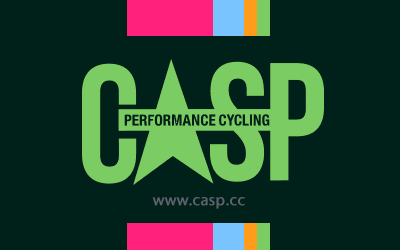 Send your results as well as club, team & event news here
---
Other Results on VeloUK (including reports containing results)

---
Other News on VeloUK