Six quick fire questions to rising world star in cycling, Tao Geoghegan Hart who was 3rd in U23 Liege-Bastogne-Liege 
Xmas Feature – Tao Geoghegan Hart
During December, VeloUK is going to be running at least one quick fire interview with the names from 2015 and the first one is rising World Star, Tao Geoghegan Hart of the Axeon Cycling Team which is managed by Axel Merckx.
Life back as a junior winning for CC Hackney
A stagiaire for Team Sky at the end of 2015, Tao is staying with US based team Axeon for another year despite some memorable results this year.
Best young rider in the USA Pro Challenge was a superb achievement on top of 3rd in the same classification in the Tour of Utah and second in Tour of California (Young Riders GC). Tao was also 3rd in the Under 23 Leige Bastogne Leige.
1. With your team all sorted for 2016, what races are you looking forward to most next season?
Tao: The team's calendar is yet to be finalised but I will hope to target similar races to 2015 with Axeon: Liege Bastogne Liege U23, The Tour of California, Tour of Utah and a few other high profile events. One race I would really like to get stuck in to is Paris Roubaix U23, It was rainy and crash-filled carnage this year but I loved it.
I will also aim for selection for the Nations Cups with GB. They will be big goals if I can get a ride in those races. I did them as a first year U23 and was 15th in Flanders after leading out Owain (Doull), so I think I have something to offer in those races too.
Ultimately the aim is to be strong and consistent all year and earn a pro contract.
2. What were your highlights in 2015?
Tao: I enjoyed the year from start to finish. One of the main highlights was working under both Axel Merckx and Keith Lambert for a second year, with the Axeon and GB set-ups. I have learnt a lot from them both.
My two races with Sky as a stagiaire were also big highlights. Riding as a teammate alongside guys like Pete Kennaugh, Bernie Eisel and Ben Swift was a huge opportunity and something I really enjoyed.
Time Trial medal for Tao at the championships for the Under 23's in 2015
3. What race was the most fun in 2015 and why?
Tao: The team had a really good group racing together all year, something Axel seems to have a real knack for. I particularly enjoyed the USA Pro Challenge. We had a strong race and the fans/atmosphere there is incredible, not to mention the scenery. It was really great to see some of my older teammates get the results they deserved there and move on up to the Pro ranks.
4. What's the best piece of advice you've ever been given and who gave it to you?
Tao: Axel has always encouraged me to be patient, something that I think is a lot easier said than done for a young rider, and also applies to a vast numbers of situations, both in the saddle and away from the bike.
Cav advised me to join Axel's team (his first ever Pro roommate), a few years back when I was a junior and weighing up my options. I knew I wanted too, but it made it a lot easier hearing that from someone as successful as Mark.
I've been lucky to have a lot of good advice over the years, something I am super grateful for. But ultimately you often have to make your own mistakes too I think.
Tour of Britain 2014, and getting stuck in at the front on the Tumble
5. Tell us about your winter training bike, what is different about it compared to your race bike?
Tao: Not much. I change from a small saddlebag with one tube, to a larger one with space for two! A mudguard comes out from time to time for the rare days the weather turns for the worse and I always make sure to have some solid tyres on, but that is the extent of it really.
6. Finally, How will you spend December on the bike – at home or abroad, long miles only or a mixture of intervals and miles and bike only or gym/cross training too?
Tao: I live full time in Girona, Catalunya, so I will be training here until just before Christmas, at which point I will fly home to spend some time with family & friends in London. I am in the gym a few times a week and the rest of the time train on the bike. This is my third winter here and I really enjoy this time of year, getting back in to the routine throughout November and then starting to feel more like a bike rider and get some work done through December.
Thank you Tao and good luck for 2016!!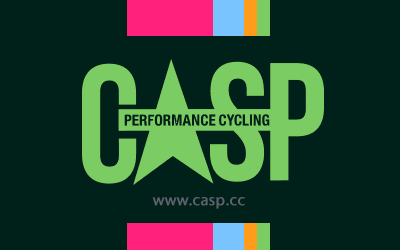 xxxxxxxxxxxxxxxxxxxx
Send your results as well as club, team & event news here
---
Other Results on VeloUK (including reports containing results)

---
Other News on VeloUK