The second Xmas feature today is with a World star on the road, Hannah Barnes, winner of the final stage in the Aviva Women's Tour
Xmas Feature 2 – Hannah Barnes
Earlier today, we published an interview with Tao Geoghegan Hart and so the second one today is of course with Hannah Barnes (part of the Tao – Hannah double act in world cycling).
Hannah is a world star in the Women's peloton and winner of the final stage in the Aviva Women's Tour. After two years in the USA, Hannah returns to Europe with a new team, Canyon/SRAM Racing team, packed with world stars such as the overall winner of the Aviva Women's Tour, Lisa Brennauer.
Seeing Hannah succeed is particularly satisfying as she was constantly overlooked by GB for a long time and had to fight for her place in the pro peloton. That fight reached an exciting climax this year with her win in the Aviva Women's Tour, and few were happier than me to see that.
I remember her winning senior races as a 15 year old so knew she was good but that win showed just how good!
1. With a new team all sorted for 2016, what races are you looking forward to most next season?
Hannah: My recovery (Hannah has a broken ankle) has been long and I have the hardest part to come but I am looking forward to that the most. To see the progress from all my hard work, I am hoping to be ready for the Women's Tour. It's alway's nice to come home and race in Britain.
2. What were your highlights in 2015?
Hannah: The first stage of the Tour of California, where my team mate, Katie Hall won. I had been her team mate the year previous and she lacked confidence in the bunch and also with her abilities, so it was great to see her hard work during the winter pay off.
3. What race was the most fun in 2015 and why?
Hannah: The final stage of The Tour of Utah. We had a huge task to get the overall win, we missed the winning move the stage before which meant we were a fair way down going into the final day. For us to win, we had to win both intermediate sprints and come top 3 in the final. Somehow we pulled it off winning both intermediates and the final sprint, which meant myself and Coryn finished in 1st and 2nd place overall.
4. What's the best piece of advice you've ever been given and who gave it to you?
Hannah: The last three months have been hard. I had an email from another cyclist that went through a serious leg injury last year. He gave me the advice of try and take yourself out of the sport. It sounds hard but when you can't do something you love, it seems easier. I used that advice. I have taught myself to knit, Spanish classes have been booked and all my Christmas shopping is done!
5. Tell us about your winter training bike, what is different about it compared to your race bike?
Hannah: When I was a junior, I had the heaviest, ugliest winter bike, complete with mudguards. Now my training bike is identical to my race bike. It's pretty, light and not a mudguard in sight!
6. How will you spend December?
Hannah: Unfortunately I won't be riding over December. I am still in a cast and don't have my next check up until January. I will still be spending most of it abroad. I am in Girona at the moment and go to my team camp on the 8th December in Majorca. I can't ride on camp but I wouldn't miss it for the world. Just being with your team mates and getting to know them is just as important as riding.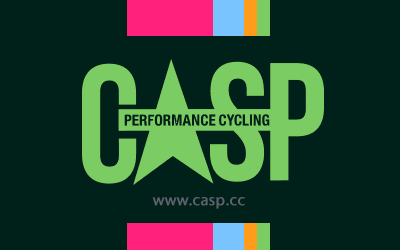 Send your results as well as club, team & event news here
---
Other Results on VeloUK (including reports containing results)

---
Other News on VeloUK