Quick fire Q & A with one of Britain's top pros, Graham Briggs, second in the 2015 circuit race championships and at the sharp end of the Tour of Britain for many stages
Xmas Feature 4 – Graham Briggs
Third in the British Junior Road Race Championships in 2001, Graham has for a long time been one of the country's top pros, delivering great results for his teams and in the Tour of Britain 2015 had a great run of results until getting caught behind a crash on stage 6.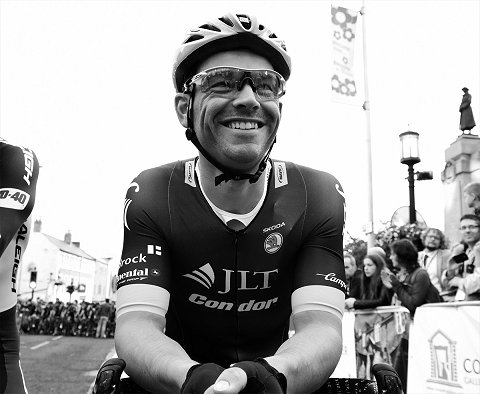 Second this year in the Circuit Race Championships, the Yorkshire rider was in stupendous form late in the season winning two Elite circuit race crits in Wales before getting third in the Welsh GP. He then carried that form into the National Trophy and regional cyclo-cross leagues before taking a well earned break. Graham rides for JLT Condor and here's his quick fire Q & A …
1. What races are you looking forward to most next season and why?
Graham: The Tour of Yorkshire as I couldn't believe how much support there was last year and also there is going to be a start/finish in my home town of Doncaster. Also, the Tour of Britain, as I proved to myself this year what results can be achieved in this race by being at the right weight. And of course the Tour Series which speaks for itself!
2. What were your highlights in 2015?
Graham: The National Crit Champs was a race that marked the turning point of my season after illness. All of the Tour of Britain as I was proving to myself what I could achieve. I'm not getting any younger and so the results there gave me a lot of motivation for the years to come. In particularly getting on the podium with my son after achieving the Combativity award on stage 7. Achieving new goals too by getting on the podium in the first two National Cyclocross Series.
3. What race was the most fun in 2015 and why?
Graham: I don't find any of them fun until I am looking back on them, I find them all stressful!
Signing on at the Aviva Tour of Britain
4. What's the best piece of cycling related advice you've ever been given by John H that has made a difference?
Graham: Stop eating cakes and see what you can achieve.
5. How important has riding 'cross been at the end of the road season, what do you think you have gained from it and would you ever do a whole season of cross?
Graham: It has lengthened my season rather than just stopping after the Tour of Britain as otherwise it is a long winter as I am not going to Australia/New Zealand this year. I eat too many cakes and so having some motivation at the end of each week for the six weeks that took me up to my end of season holiday, kept me trim and kept the lid on the biscuit tin.
I have learnt the correct technique by doing some work with Ian Field this winter and these bike handling skills transfer directly onto the road which when your not getting any younger, you need to concentrate on gains where ever possible. I would LOVE to do a full season of cross however it does not fit with being a road rider and so maybe I will have to pursue this once I am a vet!
6. How will you spend December on the bike – at home or abroad, long miles only or a mixture of intervals and miles and bike only or gym/cross training too?
Graham: Predominantly at home, however I am breaking it up by going to Lanzarote on Sunday for one week. December is mainly building the strong foundations which I will then build on during January and February. It will be a month of just getting the miles in as I've had three weeks off whilst being on holiday. I also do two yoga sessions per week.
And a cheeky Xmas one if pos… if you could have any cycling related xmas present – what would it be!
Graham: A property in Majorca so I can go on training camps frequently and easily!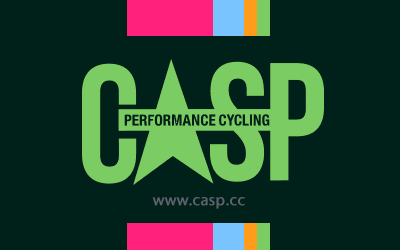 Send your results as well as club, team & event news here
---
Other Results on VeloUK (including reports containing results)

---
Other News on VeloUK