Bronze medallist in the RTTC 25 mile blue ribbon time trial, Kieron Davies tells us what his 2015 highlights are and what he'd like for Christmas money no option!
Xmas Feature 5 – Kieron Davies
Bronze medallist in the RTTC 25 mile blue ribbon time trial, Kieron Davies tells us what his 2015 highlights are and what he'd like for Christmas money no option!
Family man Kieron, who works full time, is a familiar name at the top of result sheets in time trialling and was good enough to take part in the December long Q & A on VeloUK with the movers and shakers in British cycle sport.
1. What were your highlights in 2015?
Kieron: My highlight was getting a medal in the RTTC 25. Also, after the disappointment of the RTTC 50 with a bike mechanical within two minutes of the end, I finished on a high winning the Welsh CA 50 championship on the Raglan course, beating the course and Welsh record set by Michael Hutchinson by over a minute and a half with a 1:39:16.
2. What is your favourite time trial event and why?
Kieron: I appreciate all time trial events that I enter as it takes huge amounts of effort to organise them from clubs and team members and it's great that people put them on to allow us to race weekly.
My favourite courses are my local ones running through the Towy valley. It's a beautifully part of the world with challenging courses that are often used for spocco's. It's not about how low your Personal Best time is but about how fast you can go on these challenging courses.
I won the Bynea CC 25 open with a 50:19 on a revised R25/4 course from Llandeilo to Carmarthen and back. Anyone who has ridden these roads will know that the terrain profile is certainly not flat!
L-R: Legend Matt Bottrill and two riders looking to take over at RTTC championships where Matt left off, 25 champ Ryan Perry and Kieron Davies.
3. What motivates you the most when training for time trials?
Kieron: A mixture really. I find it an amazing stress relief from work. Also, you always want to get faster and the pressure of others trying to catch you up is enough to motivate you. Also, if you want to win a national event, you have to be motivated to train. I have won a national yet, so there is plenty of fire in the belly!
4. What's the secret to maintaining your focus on going quick in a time trial
Kieron: Toffee waffles! Focus in the race is the easy part as you want to go as quick as possible, so it's all about where to put the power down on the rises, flats and descents. Really it's all about the warm up. About getting your body to ride on its limit, good music normally helps – AC/DC normally helps (good man – AussieLarry says!)
5. Do you train on the tri bars or just a normal road bike and what is the hardest work out you do for time trials in the winter?
Kieron: In the winter, I train on my Time Trial bike in the evenings as I'm sat on the turbo. It's in my TT position that Simon Smart (www.drag2zero.com) has put me in to make sure my body adapts to it.
Next season I will be riding in a completely different position, so fingers crossed it suits! Winter training has been mixed. Normally I get it easy over the winter, but with the plotter of pain my coach Bob Tobin from cyclepowermeters.com, it's been different, less volume, more intensity ready to build up and push on with in January where the training load will increase.
I use the road bike on weekends as I haven't got the luxury of riding a nice TT bike through the ice and salt on the roads!
6. How will you spend December on the bike – at home or abroad, long miles only or a mixture of intervals and miles and bike only or gym/cross training too?
Kieron: It will be at home, enjoying spending time with the whole family. Eating good food and trying to redeem my sins of too many mince pies! In all honestly, I don't know what I'm doing training wise. I never worry about it like I did in the past few years. I leave all the planning to Bob then I just do as he says. Nothing worse than about worrying what type of training to be doing! I just focus on loosing the weight ready for race season. Lots of core and stretching too!
7. Xmas – if you could have any cycling related xmas present – what would it be!
Kieron: A disc wheel with a motor in it from Father Christmas LoL! To be honest, every cyclist would love to have a room full of bikes to look at, polish and admire! Some good, dry weather would be my Christmas wish, otherwise I think a swimming hat and goggles would be of great benefit with the current weather we are having in West Wales!
Our thanks to Kieron and good luck for the winter and 2016!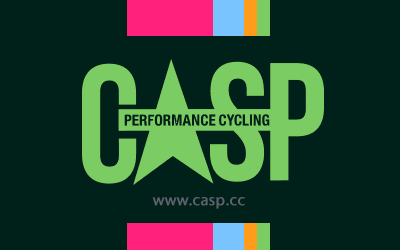 Send your results as well as club, team & event news here
---
Other Results on VeloUK (including reports containing results)

---
Other News on VeloUK