Having ridden with the men in black since 2012, Richard Handley is off to pastures new – we talk to him about 2015 and his future goals
Xmas Feature 6 – Richard Handley
Winner of the Durham round of the Pearl Izumi Tour Series, Richard Handley is leaving the men in black at JLT Condor to ride at Pro Conti level with One Pro.
1. After so long working with John Herety, what are you most nervous about and looking forward to?
Richard: I've really enjoyed racing with John over the last four years. During that time we got to know what each other were like quite well. John knew what I liked and didn't really like from a race entry point of view and I knew what was expected from me at those races.
I suppose I'm most nervous but also excited about working with a new group of riders and starting with a clean sheet. I want to set a good impression right from the beginning and learn quickly how One Pro Cycling do things.
I can't imagine there will be huge differences between the way both JLT and ONE Pro work but there will definitely be small changes here and there. Again, it will be quite exciting looking at things from fresh perspective. New challenges and new opportunities can only be a good thing.
2. What were your highlights in 2015?
Richard: The Tour de Yorkshire was definitely a highlight for me in 2015. The huge support we got from the roadside and the start and finish areas was amazing, I knew a lot of the roads/ routes around the area, and my legs felt 'alright' which was an added bonus! (I'm from Lancashire though!) So that was really good.
3. What race was the most enjoyable in 2015 and why?
Richard: I'd say Loire et Cher. It was a bit of a slow start to the year for me but things started to change a bit at that point. Also, we've had Ed Clancy with us at most of the stage races as prep for 2016. I've not really raced much with him before but you can't help but crack up every five minutes when he's around as he makes everyone relaxed.
4. What's the best piece of cycling related advice you've ever been given by John H that has made a difference?
Richard: There's quite a few, but I'll always remember (even if John doesn't) meeting him at a Little Chef near his house as a favour to Peter Kay who took me to races as a Junior. I was only 17 and John pointed me in the right direction straight away.
He told me that he wants winners on his team. He said you can train to ride faster and faster, but winning is something different. He said that he wanted to see young riders racing in National Bs to win, not to just show how strong they are in the break and getting 5th out of 6 or racing in Prems to be aggressive and show they can make breaks, even if they blow from being young as the distance will come with age.
5. What has been the highlight from your career with John Herety?
Richard: 2013 in Korea. Mike Cuming had a stormer on maybe day 6 and caught the yellow jersey with no team mates after a very technical wet descent straight into a decent 1st cat climb. The yellow jersey chased hard all day but Mike just kept pulling more time bit by bit. The next two days I rode to try and keep it on Mike's back as best as I possibly could and there was only two of us left by then. It was an uphill battle but we pulled it off. We've (Mike and Richard) raced loads together with John and were at Raleigh before that so it was a great race and one we all enjoyed.
The Mike Cuming/Richard Handley double act is no more as Richard changes team and Mike goes to Australia! Picture is from the Beaumont Trophy.
6. How will you spend December on the bike – at home or abroad, long miles only or a mixture of intervals and miles and bike only or gym/cross training too?
Richard: My winter will predominantly be from home, lots of wet cold miles LoL! Things have changed slightly from what I did last year having started with Steve Benton as my coach, but I guess the races will be slightly different too.
My first training camp with One Pro starts on Monday 7 December in Spain so it'll be great to meet everyone for the first time and get some decent weather riding done in time for Christmas. Having the camp just round the corner given me that extra motivation needed for the English weather! Apart from bike riding, I do a bit of core work on the side, nothing too taxing though. I avoid the gym like the plague.
7. Xmas! If you could have any cycling related xmas present – what would it be!
Richard: It looks as though I'm going to be pretty well looked after with bikes and kit from One Pro this year. But if I had my way, I'd get a nice pair of winter wheels, some Chris Kings built into Open Pro CDs but that's not going to happen so I've asked my sister for some Wera Torx Keys instead. Boring I know!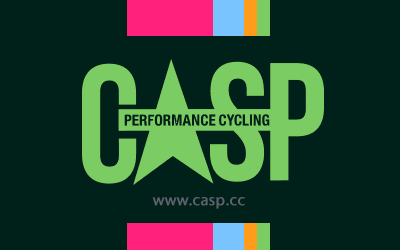 Send your results as well as club, team & event news here
---
Other Results on VeloUK (including reports containing results)

---
Other News on VeloUK