VeloUK asks the riders in British teams their thoughts about the Tour of Britain and how important it is for them
Feature – Tour of Britain Rider Chat
This morning after not having thought of this before, I quickly messaged riders to get their reaction to the Tour of Britain which has its launch in Bristol on Thursday night. Following is their reactions and my thanks to all those who replied, much appreciated!
Evan Oliphant (Raleigh GAC) who has ridden nine Tour of Britain's (missed 2009, 2011 & 2014) says of the nation's tour, "The tour of Britain is the one race that you always have in the back of your mind even at the start of the season. Being in the home country, racing with the World's best makes it extra special."
"My highlight would have to be getting 2nd on a stage into Nottingham in 2005 and I was also the highest placed British rider on GC in 2007. For the British peloton, it's important to have a race like this as it lets you see exactly how you compare to the best guys in the world".
---
Mark McNally – my first tour of Britain was in 2009 with the Halfords Bike Hut and I took a kicking but had a laugh with Wilko and Rob Hayles as the figureheads of the team. Then I rode it a second time the year after at my first year at An Post. I got in the break on the stage to Constitution Hill where Michael Albasini won the stage I and I came in 5th.
Every year I did it with An Post I tried to ride as aggressive as possible and my best year was probably 2014 where I took the mountains jersey on the opening stage in my home town of Liverpool and built a bit of momentum carrying it all the way to London. That was a pretty special year.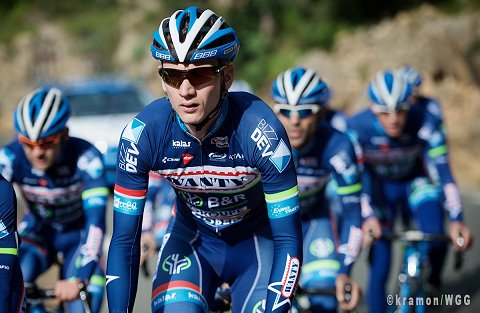 Then last year I was aiming to repeat my performance of the year before with Madison Genesis but in the end my team mate Tom Stewart took the jersey for a few days and I tried helping him as much as I could in a good battle for the jersey but we just fell short of the mark wiht him finishing second in the competition.
The Tour of Britain is always special for me because in the past, I never got to race at home much so it was always a huge motivation for me to animate the race. My new team (Wanty-Gobert) would really like to ride the race this year because the race has grown into one of the most prestigious races on the calendar at that time of year.
---
Tom Stewart (Madison Genesis): A rider who has featured in some epic breaks and battles says "as a British based rider, being granted the opportunity to ride in the Tour of Britain means everything. It is without question the biggest race of the year for me.
The race has grown and grown and with its position in the calendar, it means more and more of the best riders in the World use it as preparation for the World Championships. This makes the races very hard indeed but also provides riders like myself and team Madison Genesis eight days of opportunity to perform at the highest level. And with the added bonus of doing so in my own country, fantastic!
Last year it can't be denied, we didn't manage to achieve what we wanted which was to win the KOM jersey overall. However, I still think the race was a huge success for us and we did still achieve a lot there. And at the end of the day, at one of the biggest races in the World we put on a show that people can remember and I'm extremely proud of how we rode. Fond memories".
---
Scott Davies: The team boss (Sir Bradley WIggins) says Scott is capable of big things in the sport and this race would be a great place to do them. Scott says of the race "the Tour of Britain is considered the pinnacle of the British racing calendar. You've only got to look back at who's won the race to realise how prestigious an event it's now become."
"I had some bitter sweet memories from last year's edition; it was my first Tour of Britain but a heavy crash on stage two stopped my GC hopes in their tracks. I'd certainly love to give it another go in 2016!"
---
Ian Bibby: This year would be my eight Tour of Britain if I ride it and my highlight so far was probably second on the stage up Constitution Hill in Wales.
---
Alex Paton (Pedal Heaven): A few years ago watching the tour of Britain helped inspire me to start cycling again. To be a part of this prestigious race would be an amazing opportunity to race with some of the Worlds best cyclists.
---
Karl Baillie (Raleigh GAC): The first year senior who can climb, says "The Tour of Britain is where my hero's from the World Tour and domestic scene come together in David v Goliath style so to get a ride in the race itself would be insane and mean the world to me!"
---
Steve Lampier: Star Trophy winner in 2015 says of the Nation's Tour "racing with massive crowds, great racing, being mini heroes for eight days, and us UK based guys getting stuck in. It's the biggest race of our season and my personal highlights include being in front groups on climbs or summit finishes."
---
Dave McGowan (Pedal Heaven): To get a ride in the Tour of Britain would really complete my year and possibly even my cycling career. I'm 35 now so I know there are not that many more opportunities left to ride in a race as big as it. So getting to ride against some of the top professionals in the world is a big motivation.
The Tour of Britain is the biggest event on the UK calendar so it is always been in the back of my mind. Now that Pedal Heaven have gone UCI, there is a good possibility, I could be there again. It is in part what has kept me racing and training hard over the years, especially if I've been struggling with teams or motivation year on year.
---
Jon Mould: I'd love to ride it in 2016 as it's a race pretty much all the Brits based in the UK want to ride. This year I should be in better shape than other years with the amount of stage racing we're doing through the year with JLT-Condor. For the past few years, it was the only stage race on the team's calendars.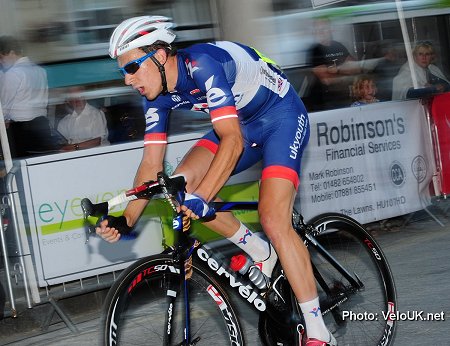 My best and worst memory was stage 2, 2013 when I was with UK Youth. I've never been so cold! I ended up on my own behind the race with Ben Jenkins following me, I was so cold and wanted to get in the car but Pov and Ben wouldn't let me! I made the time cut and got through the rest of the race, getting better from then on making the front group on the home stage up Caerphilly mountain but then puncturing.
---
Erick Rowsell (Madison Genesis): The Tour of Britain is one of the biggest races we have in the UK and being a British team, it's one of the most important races for us. It's an opportunity for us to race against the biggest teams in the world and show ourselves to a wider ordinance and to do that at home in Britain is a massive motivation for us.
---
Ian Wilkinson (Pedal Heaven) It's become the biggest stage to perform on as a UK cyclist and so it means everything to be able to ride it. Let's face it. It's bigger than the Vuelta now and twice as hard ;-). It has a massive TV following and is a key event for sponsors so it kinda goes without saying but the world is tuning in now!
For me. I've been so close to a win and had placings. I know it's possible to get a real result and I will press that on to my more talented younger teammates!
---
Tao Geoghegan Hart: Based in America riding for Axel Merckx's team, this young rider could be a potential future winner of the race and has already had an impact despite being so young. "The Tour of Britain is one of the highlights of the year and I think that goes without saying for any British rider, simply because of how great an event it is".
The race is at the forefront of showcasing the sport in our country and it does a great job, especially with how it moves around each year. On a personal note it's incredibly special to be able to race in front of friends and family, something I don't often get the chance to do. I would absolutely love to ride the Tour with yet another exciting route on roads that'll no doubt yet again throw up some surprises come race day".
---
Max Stedman (Pedal Heaven): "The Tour of Britain is undoubtedly the biggest race on the UK calendar and always attracts a class field. Having watched it up close for the first time, aged 8, in 2004, I never thought there'd be a possibility of racing it twelve years later. So it'd be awesome to do so, as well as being a hugely tough learning curve."
---
George Pym (Raleigh GAC): The young South West rider rode it for the first time in 2015 and says of it "For a British rider, it's the best race of the year by far. The profile of it is so big. It's also one of the only races that the average Joe has heard of, which comes in handy when I get asked what I do."
"The stages were longer than anything I had done before. We had three stages over 215k, two of which were back to back. A highlight for me was the last lap of the final stage in London. It was a pretty good feeling; just about to finish my first Tour of Britain in the middle of London with quite a few thousand people watching. Will remember that one for a while!
---
Conor Dunne: No one will miss Conor as he must be ten foot tall and is head and shoulders above the peloton. He was one of the animators of the race in 2015 and says "I loved the Tour of Britain last year. It gets such amazing support and it just feels like a brilliant race to be part of. So humbling to hear my name shouted out during some of the days I was in the break. Would obviously love to ride it again with JLT but hopefully arriving in better shape and aiming higher too!"
---
Lloyd Chapman (Pedal Heaven): Personally, If I got to ride in the Tour of Britain this year it would be a huge accomplishment and a very good reward to all the hard work I have put into training in the last three years. As for Pedal Heaven, racing in the biggest race Great Britain has to offer would be fantastic. I'm sure we can prove our worth in the race and compete against the WorldTour teams!
Andrew Hawdon  (Raleigh GAC) from Cumbria says of having ridden the race, "it is a surreal experience but I did not feel out of place and just wish I had the time to prepare for it properly".
"The level was certainly the highest I have ever experienced and I came out of it feeling really good and as though it had done me good. I think most UK guys just are not used to racing big days back to back like the big teams are."
"I was great to be lucky enough to make the cut to get a ride and that was an opportunity I will always be thankful for. My highlight would have to be the Cumbria stages and the support I got from the locals. –
PS: I rode a fair bit of stage 2 today as its one of my weekly routes home from work!"
Send your results as well as club, team & event news here
---
Other Results on VeloUK (including reports containing results)

---
Other News on VeloUK