Ben Granger recorded yet another a new course record, this time at the Barrow Central Wheelers Hill Climb; Fastest woman Mary Wilkinson smashed the previous record too (August 17)
Result: Barrow Central Wheelers Hill Climb
Another event – Another couple of course records go! (and we finally set a ladies club record on the course). On a humid, windless evening, Ben Granger (CCCR) flew up the climb to record a new course record time of 5:06, beating the previous record by 4 seconds. Not to be outdone, Mary Wilkinson (Yorkshire CC) held up the ladies end and smashed the previous record held by Lynn Hammel, by 34 seconds, finishing in a superb 6:11. And to top it all, we finally got a ladies club record ride by Amy Whelan of 8:44. Well done all.
There were some fast times tonight, the top 6 riders all recording sub 6 minute rides. There were also lots of 'first timers' on the climb tonight and this is the most riders we've had for this event which bodes well. Congratulations to the following 3 who rode course PB's tonight… Sam Stephenson, Fraser Minnican & Richard Helm.
A big thankyou to all the event support team, marshals, sign placement, time keepers and of course you, the riders. Without you, it would not happen.
Bigland Hill Climb – 17th August 2020
1 Ben Granger 00:05:06 CCCR
2 Tom Stephenson 00:05:23 Lakes RC
3 David Huck 00:05:30 BCW
4 Richard Butler 00:05:47 Kendal CC
5 Joe Boothroyd 00:05:50 Kendal CC
6 Fraser Minnican 00:05:54 Lakes RC
7 Richard Helm 00:06:00 BCW
8 Sam Lashley 00:06:04 Kendal CC
9 Henry Moss 00:06:05 BCW
10 Sam Thomas 00:06:08 Lakes RC
11 Sam Stephenson 00:06:10 Lakes RC
12 Mary Wilkinson (L) 00:06:11 Yorkshire RC
13 Phil Craiker 00:06:32 Guest
14 Will Sisson 00:06:46 Kendal CC
15 Peter Armistead 00:06:51 Better Cycling
16 Ben Oldham 00:07:10 BCW
17 Ian Barnes 00:07:17 BCW
18 Phil Smith 00:07:22 Lakes RC
19 Oliver Oldham (Juv) 00:07:50 Salt Ayre Cog Set
20 Katie Miles (L) 00:08:16 Aberystwyth CC
21 Amy Whelan (L) 00:08:44 BCW
22 Zack Stewart 00:08:53 BCW
23 Joshua Bailey 00:09:12 BCW
24 Renell Brennan (L) 00:09:20 Keswick Bikes
25 Lauren Wray (L) 00:09:30 Lakes RC
SOURCE: http://www.barrowcentralwhs.org.uk/results/2020/results_2020.htm#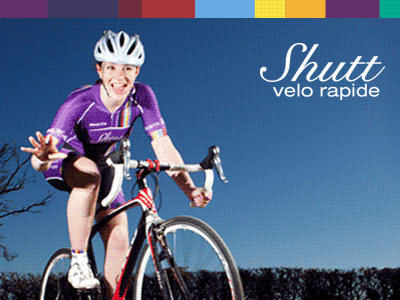 ---

---
Cycle Division's Shop
---
Send your results as well as club, team & event news here
---
Other Results on VeloUK (including reports containing results)

---
Other News on VeloUK