In part 5 of the Dean Downing In-Depth feature interview, Tim asks Deano about what makes a winner and how smart can beat strong …
Feature: Dean Downing In-Depth Part 5
Dean Downing was one of the most successful domestic pros in the modern era and is now a sought-after coach. Enjoy part five of our serialisation of an in-depth interview with Dean from Brother UK Cycling. You can read the full article on the Brother UK Cycling Blog.
Winning the crit champs on the cobbles of Beverley in 2008 ahead of Rob Hayles (British RR Champion that year)
Like his brother, Dean Downing is a born winner, who, during his riding career, was willing to embrace any amount of suffering to achieve the only result that mattered to him. Now a successful coach, he instils the same focus in clients who race.
He regards winning as the sole aim of the game; the overriding objective for anyone who pins on a number. Why bother to compete, if not to try and win? Dean's rational analysis is evidence of a logical approach to competition, rather than a mindset that prizes victory at any cost.
"I say to my riders: 'This is going to sound corny, but the finish line is there for a reason.' They say: 'Oh, yeah. That makes sense.' Some laugh, some don't. I say: 'What's your aim today? Do you want to win the race?' They answer: 'Yeah, yeah.' Well, how're you going to do it?"
Blessed with speed, strength and determination, Dean nevertheless lacked the crushing physical superiority of a Mathieu van der Poel or Peter Sagan. While he spent his entire career with capable teams, notably Rapha-Condor and NFTO, rarely was he given an armchair ride to victory. Finding a way to win became his raison d'etre; a sporting manifestation of Brother UK's commitment to problem solving and providing solutions.
"A rider might have the strongest lab tests in the world and leave it all out on the road; then they get to the last 10km and find that the tank is empty," he says.
"Another rider who might not have been the strongest is going to win the race because he's saved some energy. It's not always the strongest rider who wins. Generally, the smartest rider will win. That's how I raced. I had to be smart because my lab tests were rubbish, to be fair!"
Dean did not begin training with a power meter until his final season. Working with team coach Jon Sharples at NFTO, he discovered a data-led approach to training which he now uses with clients. Identifying his own performance metrics – a threshold of circa 340w – unlocked a door to understanding the numerical analysis of human performance at the heart of applications like Training Peaks. The will to win, however, is hardcoded and cannot be quantified in mere numbers.
Click here to read the full article , or listen to Dean in conversation with Aussie Larry, Timothy John and Phil Jones MBE, the Managing Director of Brother UK, on the Brother UK Cycling Podcast via Apple Podcasts, Google Podcasts or Spotify.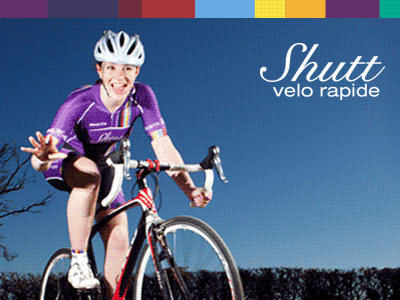 ---

---
Cycle Division's Shop
---
Send your results as well as club, team & event news here
---
Other Results on VeloUK (including reports containing results)

---
Other News on VeloUK