CCC Team will line up at the Tour de France to target stage wins when the Grand Tour gets underway next Saturday, 29 August – led by Greg Van Avermaet, Matteo Trentin & Ilnur Zakarin
News: CCC For the Tour de France
CCC Team will line up at the Tour de France with a strong and versatile roster to target stage wins when the Grand Tour gets underway next Saturday, 29 August. The experienced team features four Tour de France stage winners in:
Greg Van Avermaet
Matteo Trentin
Ilnur Zakarin
Simon Geschke
Michael Schär
Alessandro De Marchi
Jan Hirt
Jonas Koch
CCC Team President Jim Ochowicz said the team is focused on delivering stage wins as the primary goal. "It is a great feeling to be heading to the Tour de France again in a year where we didn't know if it would be possible. It will be a Tour like no other with the lack of racing in the lead up adding an additional element to what we expect will be a great race.
Tour de France stage wins are not easy to come by but we have selected our strongest eight riders to line up in Nice, half of whom are past stage winners which gives us a lot of confidence ahead of the race. Ilnur Zakarin will have freedom to see what he can do on the General Classification and we will support him as much as possible but ultimately, our focus is on arriving in Paris with at least one stage win to our name," Ochowicz said.
Head Sports Director Steve Bauer outlined the key responsibilities within the versatile eight-rider roster. "Greg Van Avermaet and Matteo Trentin are multiple Tour de France stage winners and have time and time again demonstrated their ability to win at the highest level of racing so it's no surprise they are our clear leaders for the Tour de France. Michael Schär is one of the most experienced riders in the peloton and will be lining up for his tenth Tour de France so he will be our road captain.
He's a great all rounder who has the capability to go in breakaways and support our leaders in key moments of the race. Jonas Koch will make his Tour de France debut so it is an exciting time for him. He is another all rounder and a vastly improved rider in the time he has been with us, and someone who can support Greg and Matteo as well as taking a chance for himself if the right opportunity comes his way," Bauer explained.
"For the mountain stages, we have Ilnur Zakarin, Simon Geschke, Jan Hirt, who is also making his Tour de France debut, and our breakaway specialist, Alessandro De Marchi. These four are our strongest climbers and the riders who really have a chance to be in small breakaways that can go to the finish line. We know that this is a demanding edition of the Tour de France so it was important to choose riders who can be up there and race aggressively on the hilly stages.
There will, of course, be some stages that are a pure General Classification battle and are very controlled but we always see a few of those key breakaway stages and it will be important for our riders to be there when it matters and our strength will prevail."
…. continued after the advert.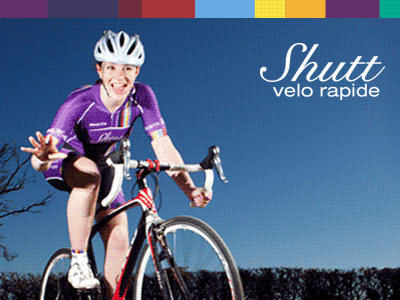 Alessandro De Marchi (ITA) – Four participations
"I'm happy to be back at the Tour de France. It's really important for many reasons but especially because everyone knows how I ended my season last year with the crash there. So, it is important to be back to start where I left off. It is the biggest race of the season and with everything that has happened this year, I am really happy we can race. The main goal is, as every year, to try to find a good breakaway and go for the stage win. We have a team that can be strong in different situations so I will be ready to support Greg, Matteo, and Ilnur and also pursue my own opportunities. It is important that we are at the start and feel ready to enjoy the race. We are made for racing so we need to enjoy this chance to be at the Tour de France even more than we normally do."
Simon Geschke (GER) – Seven participations
"I'm very much looking forward to the Tour de France. My form is good and I've been getting better and better with each race since I started on August 1, which is always a good sign. I hope I will peak during the Tour as it is the big goal of my season. Similar to last year, I want to play an important role in the breakaways especially the medium to hard mountain stages in the second and third weeks. I just hope I will get to that point smoothly as it has been a very nervous season so far with a lot of crashes. Of course, I'm excited to be racing there like every year but this year, I am also relieved the Tour will happen because I know how important it is for cycling that it goes ahead so we can have a platform for the sponsors. So I hope everything will go smoothly."
Jan Hirt (CZE) – First time racing
'I'm super happy to be on the start of my first Tour de France. I have only three days of racing before the Tour de France because of my crash at Tour del Ain but I feel ready. I may miss a bit of the race rhythm at the beginning but I think I will quickly get it back in the legs in the first stages and after I expect to feel really good, because my training numbers have been very good. I would like to help the team to achieve best results as possible and I will fight also for stage victory. I'm very excited to be at the start of the Tour de France and I'm happy and grateful the team has put this faith in me."
Jonas Koch (GER) – First time racing
"It has always been a dream of mine to compete in the Tour de France so it is incredible that it is coming true now. I am very grateful that the team has the faith in me and my performances to select me in the squad. My goal will be to give our captains the best possible support. I want to show myself in the breakaways, of course, as well as enjoy the spirit of the Tour de France as much as possible."
Michael Schär (SUI) – Nine participations
"I am looking forward to the Tour de France. During the lockdown, this was the race that gave me extra motivation to train hard. Every year it feels special to be at the Grand Depart. The Critérium du Dauphiné was the perfect preparation race and my shape is where I want it to be ahead of the Tour. We will have team goals and I also have some individual goals so I am up for any challenge and simply ready to race."
Matteo Trentin (ITA) – Five participations
"With everything we have been through this year, the biggest race of the year is now on our doorstep. I think we are ready and we will have a strong team. I haven't studied the route in detail but I know the stages in Nice well, especially the first stage as I train there three times a week. So, the first stage will be interesting but I think the second stage is too hard for me. Then we will see day by day. This year's Tour de France is the hardest of the three Grand Tours so it's going to be a tough race. I feel ready and I'm looking forward to start racing."
Greg Van Avermaet (BEL) – Seven participations
"I'm feeling good and I'm excited to get to Nice and start the Tour de France. We all know it's going to be a different race and everyone is lining up without many race days in the legs so it's hard to know what to expect but so far, I've been happy with my form. I think every day will be even more of a fight than ever, for both the stage wins and General Classification, so we're in for a tough race. But that suits me and I think there are a few stages that are good for me. We have a strong team with a lot of experience and I think we can work well together to achieve the team's goals. This will be my last Tour de France with Continuum Sports so it will be a special one for me and I'm even more motivated to get a good result."
Ilnur Zakarin (RUS) – Three participations
"It has been an unusual experience and preparation but I have done my best to be in good condition for the Tour de France. My legs are good and I am looking forward to racing. The plan is just to dive into the race and keep going day by day and I think many decisions and goals will form within the first week. I am really happy that the Tour de France is happening. It's crucial for the sport and all of the teams so I am looking forward to getting to Nice and start racing."
Sports Directors: Steve Bauer (CAN), Fabio Baldato (ITA), Piotr Wadecki (POL)
---

---
Cycle Division's Shop
---
Send your results as well as club, team & event news here
---
Other Results on VeloUK (including reports containing results)

---
Other News on VeloUK