With the current wet weather hitting the UK, we thought it would be appropriate to share some of our wet weather racing/training tips with you thanks to trainSharp
Coaching: trainsharp Training & Racing in the Rain
With the current wet weather hitting the UK, we thought it would be appropriate to share some of trainSharp's wet weather racing/training tips with you. Even the smallest things can make your time in the saddle, that little bit more bearable in the rain.
1️⃣  Kit choice, as the saying goes, 'there is no such thing as bad weather, just bad kit.' Think about the kit that will keep you warm.
2️⃣  Your hands and feet are very important, as these will go cold first. There is nothing worse than not being able to change gears or even grip the bars properly with cold hands. Look at some neoprene gloves to keep them warm. Don't be afraid to get the cling film out and wrap your feet up, or find some tight overshoes that will limit the amount of water than can get in and ones that will also protect your feet from the cold/wind.
3️⃣  A good waterproof cape that can still allow you access to your pockets, often they will have a dual zip which can make life so much easier. Don't go for a flappy jacket, aim to get a race cut option. In heavy downpours, it will give you some protection surface water that is being flicked up.
4️⃣  A cycling cap can also help keep the spray out of your eyes.
6️⃣   Have your cycling glasses treated with a hydrophobic coating, as this can help to keep your vision clear.
5️⃣  Or simply don't go out in the wet, have an adaptable training plan, so it fits within your programme, you can move your rest days to align with the poor weather.
More Info: Go to trainSharp's Website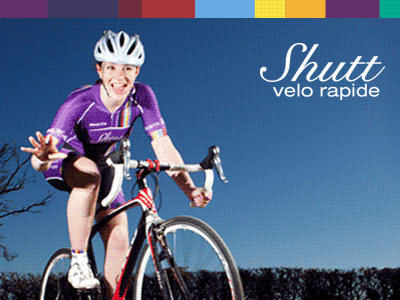 ---

---
Cycle Division's Shop
---
Send your results as well as club, team & event news here
---
Other Results on VeloUK (including reports containing results)

---
Other News on VeloUK