Feature question and answer with Jake Hales (Spirit Tifosi BSS Rotor) based in Milton Keynes who's last road race was back in March at the Roy Thame (ours too!) – brought to you by Rotor UK
Feature Q&A: Jake Hales (Spirit Tifosi BSS Rotor)
Article brought to you by Rotor UK
Q: Where are you based & what has been your career highlight in cycling so far?
Jake: Milton Keynes. My career highlight was way back in 2011 when I got the ride the Olympic test event (London–Surrey Classic). I lined up next to Haussler and got shouted at by Boonen for trying to squeeze through a gap. Doesn't get much crazier than that for a 19 year old aspiring pro!
Q: Your last road race was and how did it go?
Jake: My last road race was the Roy Thame Cup. I didn't have a particularly good start in all honesty. The longer I've raced, the more people seem to be flying in March, so I tend to just ride myself into the season nowadays, and start looking to hunt out results from April onwards.
Q: With road racing outdoors cancelled, what's a typical week training wise for you?
Jake: Training has been pretty easy for me. I'm used to having to train around my main job in the cycling trade, as well as a secondary job as a rider coach at Ride Revolution so rarely get more than 7-8hrs in a week. I was immediately furloughed from my main job as soon as lockdown began, so it's been nice to be able to ride as much as I feel like. This is probably the first time in 4 or 5 years I've seen the weekly hours head into double figures!
Q: Are you training with a power meter?
Jake: I have trained with a power meter since 2016. We've been fortunate to have been supported by Rotor for a fair chunk of my 6 seasons on the team, so getting a power meter through the team has never been an issue. I think it's increasingly hard (not impossible) to be competitive without training to power nowadays.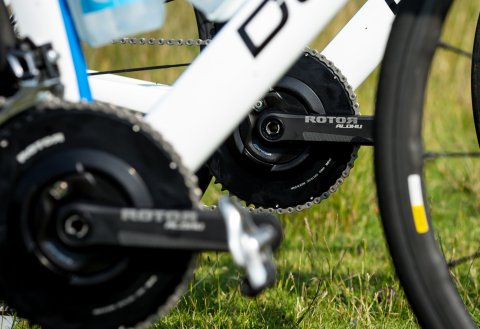 Q: What sort of power meters's do your team bikes use?
Jake: For this season we are using the new Rotor INspider power meters and it is an impressive piece of kit. Easy to fit and super ease to use.
Q: Do you ride/train to power on all rides or just specific efforts for training?
Jake: I use power pretty much the whole time. Sometimes longer endurance rides are done with an eye on heart rate as well, but power is certainly the main measure used.
…. continued after the advert.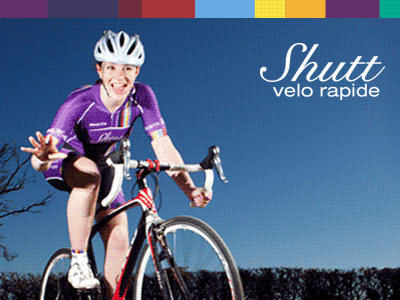 Q: What do you learn from races/training having a power meter on your bike?
Jake: There was a season a few years back where I had pretty accurately worked out when a break was going to go in races based on 10 min average normalized power. I had a crazy run of about four months where I only attacked once and made the break in every race I rode. I've moved away from being this anal in recent years, as it started to take the fun out of things. The pattern in races has certainly changed over the last 18 months or so anyway, with breaks often taking a lot longer to go, so the above principle is now obsolete. A far larger percentage of the field are now stronger than me as well than a few years ago, so often I know when a breaks going to go, but it doesn't mean I have the legs to do anything about it!
Q: Does the power meter come in for use with the Turbo/E-racing?
Jake: I've only recently got Zwift after pressure from some friends. Being a pretty anaerobically biased rider, my power to weight ratio is absolutely terrible for the level we race at, so I stayed away from it for as long as possible. It blows my mind how good some people are on these platforms compared to what they ever show in non-virtual races. Or maybe there's a lot of suspect power meters about? Who knows. I can't even do the top category races on Zwift because I don't have the aerobic ability compared to my weight to even get close to being competitive. I appreciate it as a training tool, but I can't ever see myself getting wholly invested into virtual racing, because I'm simply not strong enough to compete!
Q: Where do you do the majority of your training outside?
Jake: I just ride on roads locally. I'm five minutes away from being in the countryside, so I've never really had an issue with finding suitable places to train outdoors. The only thing we lack locally is any real climbs. I'd struggle to get to anything longer than 3 minutes on a ride out from home here.
Q: What has been the best bike ride so far during lockdown?
Jake: I went out with my housemate who no longer races and did 100 miles. For him it was a challenge as he's not as fit as he once was, but for me I got to just enjoy being out on my bike, so it was nice not to worry about how hard I was pedalling for once.
Q: What's the bike that gets the most use by you and what is the best thing about it?
Jake: My Tifosi Auriga team bike is the only bike I ride currently. I own my own winter bike, but the during the season we are allowed to race and train on our team bikes from March-October. I used to work for Tifosi and was involved in the testing and development of the current range, so am always happy to ride their bikes. Our bikes are a little different from the off the peg models in terms of componentry, but the frames are the same. I've always maintained that you won't find a better frame for the price they are sold at.
Q: Finally, what race will you miss the most in 2020?
Jake: I miss the midweek smash up that is the MK bowl summer series. It's always a good laugh racing against all the best local guys every week. I also miss that feeling of having ridden well as a team and achieved something in the bigger races as well. And of course we all miss Russ the boss. He is so passionate and just a really fun guy to be around so racing for this team is never a chore.
---

---
Cycle Division's Shop
---
Send your results as well as club, team & event news here
---
Other Results on VeloUK (including reports containing results)

---
Other News on VeloUK