Trek-Segafredo riders  for the 2020 Tour de France, Bauke Mollema, Richie Porte, Jasper Stuyven, Mads Pedersen and Edward Theuns answering questions prior to the race starting on Saturday
TDF: Trek-Segafredo Rider Chat
Bauke Mollema: About the coronavirus: "Corona is having a big influence on everyone – on the whole world as well as on our season, and we can be really lucky that we are here about to start the Tour. It's a special Tour, that's for sure, with all the safety measures and we have to make the best of it."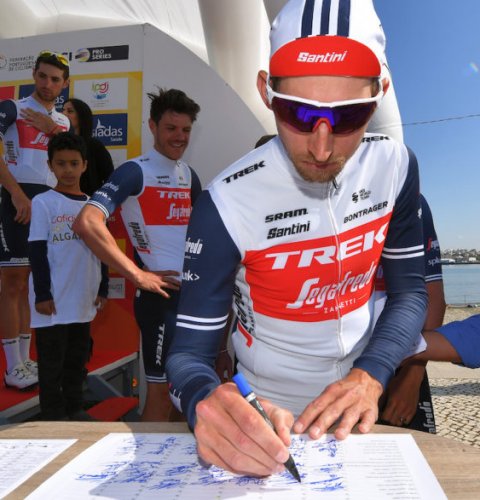 On going for GC or stages: "Well my goal right now is to get my own top level in the next few weeks and to show that I can be up there with the best riders. I think I have had the best possible preparation in the last few months. I was feeling really well in the first races after the corona break, that went pretty well, and we will see in the next weeks what is possible. I really like this Tour, the course, that already after one week I think you already know where you are compared to all the other competitors. I think after a few mountain stages in the first week you can already take a decision for the last two weeks what to focus on."
On the non-negative cases: "I think it's really good that people are going home and that it doesn't spread. That's why we are doing the tests. I think it's not a surprise there's a few positive cases already, and it's not the end of the world that there will be probably a few more. If you go to the beach a few kms from here and test 500 to 1000 people you will also find a few positives from people who don't know they have it. That's just how this virus is. It's good they do the testing so the chances are smaller that it will spread in the peloton."
Richie Porte
On Turini's dangerous decent: "I think the problem always is there's gravel at the top of the roads, but CPA is aware and hopefully they will sweep that gravel. This is the more the concern that the riders training around Monaco and this area have mentioned. Every decent is dangerous, but [the gravel] is one other thing, but I am sure this will be fixed come Sunday."
Will tactics will change due to Covid situation and the Tour not making it to Paris? "That's a good question and I don't really have the answer to be honest. At the moment it seems like every GC leader from every team is saying they are here for stages or they are injured, and I don't know what that means for the race. I think we all understand that it's not a given the race will finish, but full credit to the organizers for getting this race off the ground because cycling needs this race to a least start. If we race like we did in the Dauphine which, like I said before, felt like five one-day races back-to-back then it could be hard for however long the race goes for. But fingers crossed that we can make it to Paris."
On handling a co-leadership role:
Mollema: "We just have to be up there hopefully with the two of us. Of course, you can help each other if you're both there in the finale and there's just a small group left. Just by being there I think that already would help a lot. I think there are a lot of strong teams, look at Jumbo, that will probably have a few guys up there – Ineos and several other teams as well – with strong climbers and GC guys so you almost need to be up there with both of us to fight with them.
Porte: "I agree with Bauke. It's not up to us to make the race. I think if anything the Dauphine showed that if you can follow Jumbo or Ineos when they do the pace on the climbs, and stay out of trouble in these first few stages, then you can get to that third week where it's really going to be like a death march to Paris. The last week the stages are so brutally hard that the race isn't over until Paris.
Will GC guys ease off in first tough week or do you expect attacking from start?
Porte: I don't think there is ever an opportunity in the Tour to ease off, especially in the first week where it's a disaster if you lose seconds that's going to be minutes in the last week. I'd say for me when I did the recon of the last stages that this is probably going to be the hardest Tour. And it's such a hard start as well – at least we will know the order a little bit before Stage 4 and 6 the first proper hard finishes."
Mollema: "Not much to add. I think it will be a super hard first week and the differences are going to be pretty big this year in the end, especially with this course. The second week looks maybe a little bit easier but still hard mountain days, especially the one before the rest day. Yeah, and then the last week will be brutal. I just saw the GC result of last year – 4 guys within 2mins – I don't think that will be the case this year."
…. continued after the advert.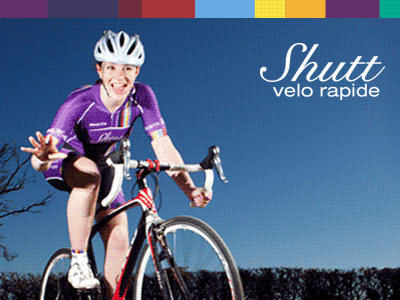 Jasper Stuyven: Can you achieve a stage win in this parcours? "I have come close to a Tour stage win, which is nice but also a little bit disappointing you can say. Definitely I am here to get that stage win finally. I think this year can be a good year – it's a hard Tour but maybe that benefits me more, because I am not going to win a stage in a pure sprint. Being in a hard Tour I think it can play to my advantage."
Does it scare you about the non-negative tests in Lotto team? "I think that it's normal that in such a big group there is some non-negative cases. No one is sure if we make it to Paris, but the team and organization have done everything to create a safe bubble to race in. As a team we have our own protocol that we follow as best as we can. We have to hope that the bubble is not disturbed from outside positive cases that get to our team or other teams. No one is sure if we make it to Paris, but if we do our best to follow the rules, we cannot do more than that I think."
On possible green jersey: "I think it can become an ambition along the way, but first take it day by day, especially the first days, to see where I am at and how it goes. I would prefer to get a stage win then trying for the green jersey from day one and losing all the energy and ending up with nothing. So I would say it could become an ambition – 3 weeks is a long time so we will see."
On the Team's sprinting ambitions:
Edward Theuns: "We have an advantage of 3 fast guys who are able to do a sprint and a leadout. If all goes well, I think we can do something similar than in Poland. For me it more about seeing how the race goes. I think Stage 12 and 14 are good opportunities since they are a bit more flat. But we will see how we divide the opportunities between us three."
Mads Pedersen "I am not a pure sprinter so it will be different tactics from us in the pure bunch sprints. We are three fast guys here so of course we will share the work and the opportunities in the sprints. We will take it day by day."
"It's not that difficult to make the decision as all 3 of us are all good friends and want to win races. I said it earlier, that I am also super happy if one of these 2 guys win, and I have the feeling it's the same for them. If one guy says, 'Hey today I am feeling really good I am going to do it,' then I am pretty sure we all agree to go for that guy. And then next time that guy knows next time it's his time to work for someone else, so it's not that difficult to make the decision."
---
---
Cycle Division's Shop
---
Send your results as well as club, team & event news here
---
Other Results on VeloUK (including reports containing results)

---
Other News on VeloUK