Philip Jones fastest (19.23) in the Beacon Wheelers Charity 10 mile time trial near Keswick on Saturday; Frances Owen fastest woman
Result: Beacon Wheelers Charity 10
Photos Courtesy of Ellen Isherwood

After special dispensation from National Committee and the North DC regional board we had a bumper field of 150 riders and 4 reserves and 3 COVID Compliant tandem pairings. A outdoor location was sought for the HQ with enough parking to accommodate the field size and a great Socially Distance sign on was provided with one way systems and number collection from a series of Washing lines to provide a No Contact Sign on Sign Out facility! Why put anyone in danger if riders can sign and collect their number (a couple did have an issue collecting the correct one!!)
Tandems went off first at 14:02 with a breeze blowing around the Keswick fells and Valley as is normal for the A66 Courses as the weather blows down the Newlands and Borrowdale Valleys and then bounces off Skiddaw, giving 4 clear sections of the dog leg style course with differing wind directions. Jack and Alison Peasgood came home first tandem in 21:07
Organiser Russell McLean started first solo at 14:11 and he got to 8 mile mark before the heavens opened giving classic lake district weather for nearly all riders! With the field seeded slowest to fastest we got to the fast men and the finish flag had went from being fully blown out from a breezy North Westerly to hanging limply. Early leader from organising Club Beacon Wheelers was James Nesfield in 20:15 eventually good enough for 7th Place.
The battle for the womens podium took place across the middle of the field in the worse of the weather conditions Phil Jones Drag2Zero stormed round in 19:23 taking the Course from Richard Bickley Border City Wheelers.
The other podium steps were taken by Dougi Watson GTR – Return to Life in 19:41 and Ben Lloyd Pro Vision Cycle Clothing turning to time trialling with no road racing available this season came in third with 19:42.
Women
1. Frances Owen Wrexham RC F Sen 22:28
2. Erica Booth Lancashire RC F Vet 22:43
3. Rachel Orton Tri Preston F Vet 23:26
Overall
1 Philip Jones DRAG2ZERO 19:23 Male Senior
2 Douglas Watson GTR – Return To Life 19:41 Male Vet
3 Ben Lloyd Pro Vision Cycle Clothing 19:42 Male Senior
4 Oscar Onley Spokes Race Team 20:00 Male Junior
4 Lewis Timmins Team Swift 20:00 Male Senior
6 Ben Harrison Crimson Orientation Marketing RT 20:13 Male Vet
7 Richard Nesfield Beacon Wheelers 20:15 Male Senior
8 Robbie Mitchell Auchencrow Thistle CC 20:50 Male Senior
9 Craig O'Brien Glasgow Wheelers 20:58 Male Vet
10 Ross Birrell Spokes Race Team 20:59 Male Junior
11 Andrew Scott Musselburgh RCC 21:02 Male Vet
12 Fergus Robinson Team HUUB 21:03 Male Junior
13 Daniel Kain Spokes Race Team 21:06 Male Junior
14 Corin Halliday Torvelo Racing 21:07 Male Senior
15 Paul Davis Musselburgh RCC 21:08 Male Senior
15 Colin Stevenson Hawick Cycling Club 21:08 Male Senior
17 Craig Horseman Beacon Wheelers 21:11 Male Vet
18 James Duffy Bury Clarion CC 21:12 Male Senior
19 Nev Martin Velo Culture 21:16 Male Vet
20 David Beattie Hawick Cycling Club 21:18 Male Vet
21 Adam Taylor Wigan Whs CC 21:21 Male Senior
21 David Gleave Velo Club Cumbria 21:21 Male Senior
23 John Fiddies Team Lusso 21:24 Male Vet
24 Stephen Dooley Seamons CC 21:27 Male Senior
25 Lloyd Wise Bikestrong-KTM 21:28 Male Espoir
26 David Hill Velo Club Cumbria 21:35 Male Espoir
27 Gavin Shirley Studio Velo 21:40 Male Senior
28 Alan Davidson Dundee Thistle 21:53 Male Vet
29 David Bigio Croston Velo 21:58 Male Senior
30 Adam Bent Green Jersey CC 22:00 Male Junior
30 Dan Kendall Rock to Roll CC 22:00 Male Senior
32 Russell McLean Beacon Wheelers 22:05 Male Vet
33 Archie Irving trainSharp Development Team 22:07 Male Junior
34 Sam Wedgwood Velo Club Cumbria 22:12 Male Junior
35 Simon MacKereth Barrow Central Wheelers 22:15 Male Vet
35 Bryan Pool Border City Whs CC 22:15 Male Vet
35 Gregor Sharp Hawick Cycling Club 22:15 Male Vet
38 Matthew Atkinson Beacon Wheelers 22:19 Male Senior
39 George Higgins Birkenhead North End CC 22:22 Male Espoir
40 David Linsley Tyne & Wear Fire & Rescue Service CC 22:23 Male Vet
40 Kenneth Brown Velo Club Cumbria 22:23 Male Senior
42 Cameron Scade Dumfries CC 22:26 Male Vet
42 Adrian Sowerby Border City Whs CC 22:26 Male Vet
44 Alasdair MacMillan Musselburgh RCC 22:28 Male Vet
44 Frances Owen Wrexham RC 22:28 Female Senior
46 Jordan Rawlins Protech Velo 22:35 Male Espoir
46 Dave Nolan trainSharp 22:35 Male Vet
48 James Brayford Lyme Racing Club 22:36 Male Senior
49 Andrew Niblock Beacon Wheelers 22:39 Male Senior
50 Allan Duncan Fullarton Wheelers 22:41 Male Vet
51 Erica Booth Lancashire RC 22:43 Female Vet
52 Neil Withington Beacon Wheelers 22:45 Male Vet
53 Adrian Dent Team Ohten Aveas 22:46 Male Vet
54 Alan Clark Torvelo Racing 22:47 Male Senior
54 Graham Noble Pirate juice cc 22:47 Male Vet
56 Tony Workman Team Lusso 22:48 Male Vet
57 Daniel Styler Croston Velo 22:49 Male Senior
58 Terry Parvin Ferryhill Whs 22:54 Male Vet
59 Simon Horsley Kendal Cycle Club 23:03 Male Vet
60 Duncan Orme Kent Valley RC 23:09 Male Vet
61 Roy Nield Lancashire RC 23:12 Male Vet
62 Martin Horrobin Horwich Cycling Club 23:15 Male Vet
63 Mick Chappel North Tyneside Riders CC 23:17 Male Vet
64 Will Kerry Lancashire RC 23:20 Male Espoir
65 Stephen Spellacy Dumfries CC 23:23 Male Vet
66 Alan Turnbull Hawick Cycling Club 23:26 Male Vet
66 Rachel Orton Tri Preston 23:26 Female Vet
68 Steven Loraine Team Swift 23:29 Male Vet
69 Steve Burrows VTTA (Yorkshire) 23:31 Male Vet
70 Zak Walker Velo Club Cumbria 23:39 Male Senior
71 Phil Shaw Kent Valley RC 23:40 Male Vet
72 Thomas Eccles Chorley Cycling Club 23:43 Male Senior
73 David Tobin Manchester Wheelers 23:44 Male Vet
74 Martin Ferguson Hoppers Rollers 23:45 Male Vet
75 Richard Tyson Rock to Roll CC 23:51 Male Vet
76 Jon Moss Vector Racing 23:54 Male Senior
77 Fiona Davidson Dundee Wheelers CC 24:07:00 Female Vet
78 Richard Mattinson Velo Club Cumbria 24:11:00 Male Vet
79 Mark Laughton York Cycleworks 24:16:00 Male Vet
80 Ian Elliot Hawick Cycling Club 24:17:00 Male Vet
81 John Huggon Ribble Valley C&RC 24:22:00 Male Vet
82 Olivia Bent Jadan CycleSpace- Vive Le Velo 24:24:00 Female Espoir
83 Jude Davison Beacon Wheelers 24:39:00 Male Juvenile
84 Michael Stanley North Wirral Velo 24:40:00 Male Vet
85 John Bolton Chorley Cycling Club 24:41:00 Male Senior
86 Freddie Connor VC Glasgow South 24:45:00 Male Vet
86 Mike Westmorland Border City Whs CC 24:45:00 Male Vet
88 Howie Buckingham Allen Valley Velo 24:46:00 Male Vet
89 Karen Bailey East Lancashire RC 24:52:00 Female Vet
90 Ian Barnes Barrow Central Wheelers 24:56:00 Male Vet
91 Simon Myerscough Ribble Valley C&RC 25:08:00 Male Vet
92 Peter Brown Royal Navy & Royal Marines CA 25:17:00 Male Senior
93 Sue Cheetham North Lancashire Road Club 25:33:00 Female Vet
94 Gemma Sargent Jadan CycleSpace- Vive Le Velo 25:36:00 Female Vet
95 Paul Crankshaw Wigan Whs CC 25:39:00 Male Vet
96 Amy Whelan Barrow Central Wheelers 25:43:00 Female Senior
96 Carol Westmorland Border City Whs CC 25:43:00 Female Vet
98 Hope Dixon Team Lusso 25:53:00 Female Senior
99 Simon Hayes Velo Club Cumbria 25:55:00 Male Vet
100 Zak Cornthwaite Velo Club Cumbria 25:59:00 Male Junior
101 Stephen Glenwright VTTA (Merseyside) 26:11:00 Male Vet
102 Calum Campbell VTTA North Lancs and Lakes Group 26:15:00 Male Vet
103 Samantha Sugden Beacon Wheelers 26:21:00 Female Vet
104 Clifford Degraff Velo Club Cumbria 26:24:00 Male Vet
105 Philip Thornthwaite Wigan Whs CC 26:29:00 Male Vet
106 Aidan Berry North Tyneside Riders CC 26:49:00 Male Vet
107 Sandra Burrows VTTA (Yorkshire) 27:01:00 Female Vet
108 Sophie Heighton Ferryhill Whs 27:04:00 Female Juvenile
109 Peter MacKlam Yorkshire Road Club 27:14:00 Male Vet
110 Craig Turney Rock to Roll CC 27:29:00 Male Senior
111 Stuart Rae North Tyneside Riders CC 27:39:00 Male Vet
112 Alan Stark Southport CC 29:21:00 Male Vet
113 Peter Glover Leicester Forest CC 30:08:00 Male Vet
114 David Logan Derwentside CC 31:40:00 Male Vet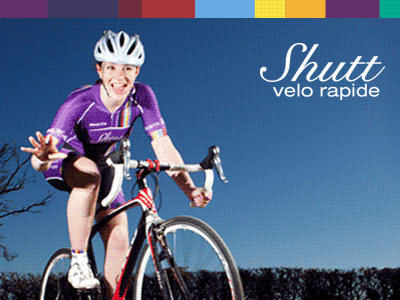 ---
---
Cycle Division's Shop
---
Send your results as well as club, team & event news here
---
Other Results on VeloUK (including reports containing results)

---
Other News on VeloUK